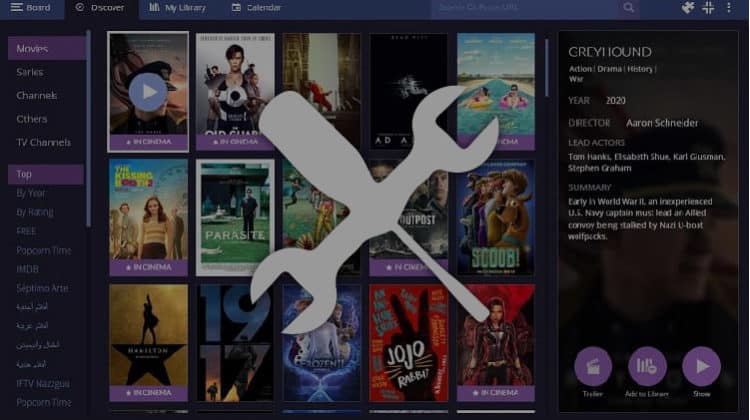 Have you experienced some issues when using the Stremio app? Here's a guide with troubleshooting tips for smooth streaming on Stremio. It will also tell you more about the streaming platform and show you how to install Stremio addons for unlimited streaming.
Stremio is a top-notch media center used for streaming on-demand video content. The platform is quickly gaining popularity in the streaming community due to its fantastic streaming capability and vast range. After installing the app, you can watch Documentaries, TV Shows, Movies, Series, and so much more. To paraphrase it, you can stream nearly everything you watch on cable TV on Stremio without having to spend a dime.
The Stremio app developers aim to give users a great and smooth experience by trying to keep the software stable. However, you cannot escape some unforeseen issues due to the complexity of the app and the inclusion of different third-party providers. This article is here to give you a few troubleshooting tips for hassle-free streaming on the Stremio app.
Before we give you some tactics that you can use when some issues arise on the Stremio app, let us familiarize ourselves with the app to help you understand the problems you may face.
How The Stremio App Works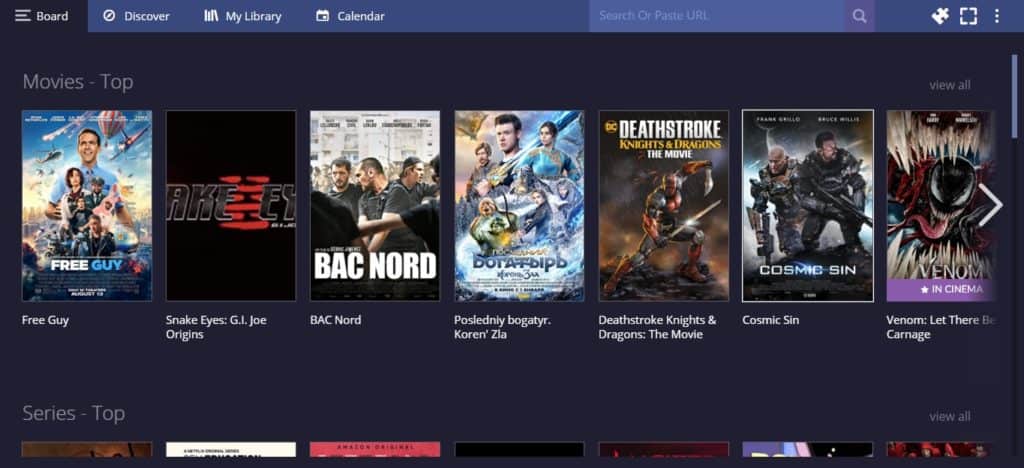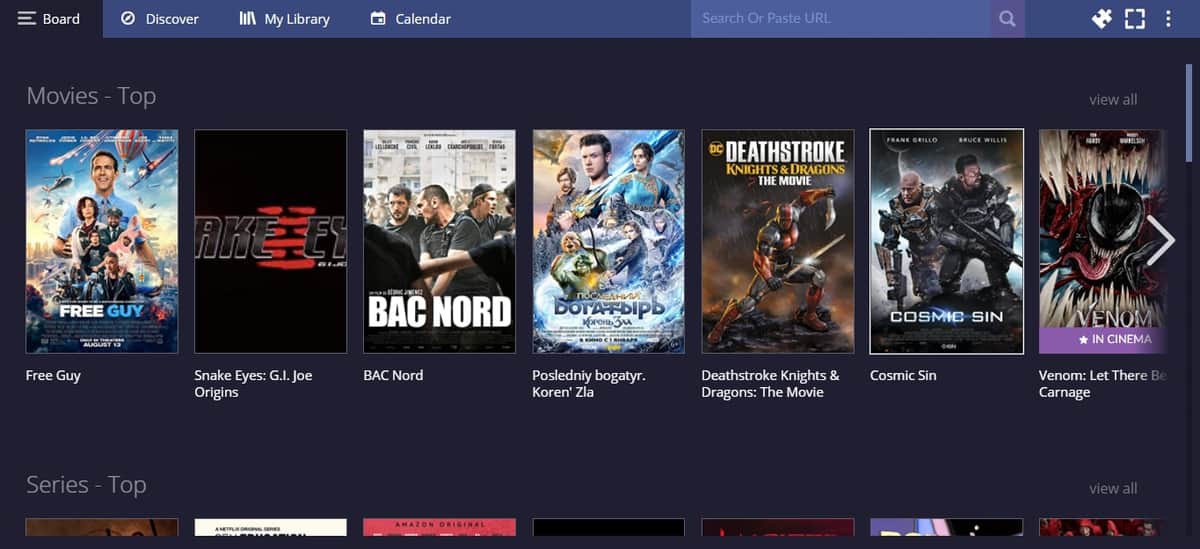 Stremio app functions quite similarly to the well-known Kodi app. Just like in Kodi, you will need to install third-party addons to gain access to more content. However, Stremio makes the process easier by providing these addons within the app, so you won't need to download repositories. On top of that, Stremio is cloud-based, so your app settings, addons, and the content will sync across all your devices as long as you sign in using your account.
Apart from these, arguably, the main difference with Kodi is that Stremio works with torrent files. Most of the addons you install do obtain content from various torrent sites. This fact brings up several issues that naturally add to the complexities you may experience when using Stremio.
Troubleshooting Tips for Stremio App
Stremio software experts have pointed out things you should check out while experiencing issues with Stremio, and these include the Stremio version you have installed, the user's device, and your Operating System. However, besides this general action, there are a few things you can do to solve issues you may be facing while using Stremio on Firestick/ Android.
Here are troubleshooting tips for when experiencing issues with your Stremio app:
Tip 1: Use a good quality VPN while streaming on Stremio
The fact that Stremio relies on torrenting means that you can face several issues that include:
ISP torrent blocking
ISP throttling
Copyright infringement
These issues mean that certain files may fail to load, you may experience lots of buffering, and you may even receive a DMCA notice or a cease-and-desist letter.
👉 The best and the only way to solve all these issues at once is by using a good torrenting VPN. The VPN will encrypt all your activities to prevent your ISP from knowing what you are doing, and it will also change your IP address to ensure that you are streaming anonymously. This will prevent the ISP from blocking or throttling you, and it will also hide your true identity from copyright trolls.
✋ However, you will also need to choose your VPN well as most of them are not suitable for torrenting. Some VPNs are slow, provide poor privacy, or even ban users from torrenting questionable content.
The VPN we recommend
The best VPN for torrenting at the moment is IPVanish, and it's also the VPN we recommend. The VPN allows torrenting on all its servers, it doesn't keep any connection or usage logs, and it provides excellent speeds. It also comes with a SOCKS5 proxy for whenever you want to use a torrent client without the VPN.
To get started, you can take advantage of our exclusive deal for all our readers to acquire this premium VPN, for a price as low as:
Best Offer: $11.99 $3.33/month
30-Days Money-Back Guarantee
Tip 2: Check your antivirus software
Some antivirus software programs categorize the Stremio app as malicious software. When that happens, the app may not work properly, and so you may experience some weird behaviors.
In such a case, you can disable your antivirus and relaunch Stremio to see if the app will work properly. If you find that the antivirus is the problem, whitelist Stremio such that it won't be affected by the antivirus.
Tip 3: Confirm that your video card (GPU) is up to date
When using Stremio, some technical issues may arise due to an outdated GPU (Graphics Processing Unit) or video card drivers. Make sure that your GPU drivers are up to date. The Stremio media center developers have said this is a tip that solves most technical hassles you may face while using the Stremio app.
Tip 4: Set your DNS Resolution correctly.
DNS addresses (Domain Name System) are automatically allocated to you by your Internet Service Provider. These are generally termed as the "phone book of the internet." As a Stremio user, you may be unable to access the services offered by Stremio due to the restrictions set by your Internet Service Provider. This problem may arise due to the DNS allocated to you automatically.
This may sound technically complex in contrast to the other tips that you can easily workaround. However, it should only take you a few minutes, and there are lots of guides online on how to change DNS for whatever device you are using. You can switch the ISP DNS to Google's public DNS servers (DNS1: 8.8.8.8, DNS2:8.8.4.4). Note that a VPN will automatically change your DNS, so this won't be an issue if you get a good streaming VPN.
Tip 5: Make sure that your OS is updated
Another tip in our troubleshooting tips for hassle-free streaming on the Stremio app is to ensure that your OS (Operating System) is up to date. This is rather an obvious point but worth mentioning as it can easily cause the poor performance of your Stremio app and is significant for Windows users as the OS often malfunctions when apps are updated, but the OS is not. After that, you can then relaunch Stremio.
Tip 6: Restart your device
This good old trick solves pretty much every software issue. If the above tips don't work for you, restart your device and open the Stremio app again. The problems you were facing will likely have gone away, and you can enjoy hassle-free streaming on Stremio.
Tip 7: Install better Stremio addons
Stremio displays content even before you install an addon, but it is the addons that source for links online. The problems you may be facing may be due to a lack of high-quality links. This happens when you don't have good Stremio addons for the type of content you want.
Since Stremio addons are lightweight and don't require adding third-party sources, we highly suggest that you install several of them. Some of the best Stremio Addons are, at the moment:
Torrentio
ThePirateBay+
Torrentio Baracuza
RAR (RARBG)
123Movies
YTS
Popcorn Time
If you are not familiar with how to install Stremio addons, below is a step-by-step guide:
While at the Homepage, open Addons by clicking the three dots menu icon.

You will see all Stremio addons categorized into Official Addons, Community Addons, and My Addons. You can also search for an addon using the "Search Addons" tab or browse through the Stremio addons. Just select the one you'd like and click Install.

Within a few seconds, you will receive a notification when the Stremio addon installs successfully.

👍 You can install Stremio on Firestick to enjoy the app on your TV. The app is also compatible with Windows, macOS, Android, and Linux, and you can even use it on your browser.
Wrap Up
Stremio is an app that has gained vast popularity and has amazing addons, both community, and official, that give you access to nearly every kind of video entertainment you may want. The troubleshooting mentioned above tips for Hassle-free streaming on the Stremio app will assist you in case of any challenges encountered to avoid inconveniences while using the platform. However…
Make sure to use a good VPN like IPVanish to prevent violation of copyright laws as a result of 3rd party Stremio addons that have torrent links.
Enjoy!