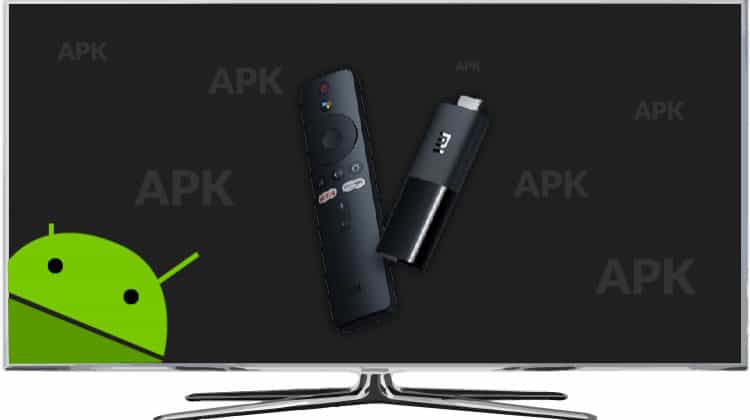 Android TV devices have always been popular as they give users a wide array of application options. Two of such devices that have gained much popularity over the last year are the Xiaomi Mi Stick and the Xiaomi Mi Box. These two have various variations, but they all perform very well and are available at a fair price.
However, just like with any other Android TV device, there are applications that you won't be able to install. This can either be because the application is not available for the TV version (such as Chrome), or it's simply not available on the Google Play Store. In this guide, we'll show you how to install apps, using its APK file, on Xiaomi Mi Stick by sideloading.
⚠ Caution: Avoid copyright infringement issues
Most of the apps sideloaded on Xiaomi Mi Stick are third-party streaming apps, and these apps do not host the content they present. The links they provide are usually scraped from publicly available websites, and they often offer pirated content.
Use a VPN
To protect yourself from any legal liabilities, you need to use a VPN. A VPN helps you stay private and secure by encrypting your internet traffic and changing your IP address. This way, your ISP can't know what you are doing, copyright trolls can't trace you, and servers can't log your real IP address.
However, it's important to note that VPNs offer varied privacy and security levels, and most of them do not provide adequate anonymity.
How to Install APKs on Xiaomi Mi Stick
Step 1: Install the Downloader app
To install apks on Xiaomi Mi Stick or Mi TV Box, we need to install an app to facilitate the download and installation. There are several file managers that you can use to do this, but we recommend that you opt for the Downloader app.
The app is readily available on the Play Store, so you only need to do a few things to install it.
Go to the search option on the top right side of the homepage. Type "Downloader" and search.
The app should appear as the first option. Select it.
You will now get an option to install the app. Just hit the "install" button.
Once it's installed, do not open it yet.
Step 2: Enable Unknown sources
To install apps using Downloader, you first need to enable installation from "unknown sources."
Go back to the home page and select "Settings" from the menu on the top right.
Scroll down and open "Device Preferences."
Scroll all the way down and open "Security & Restrictions."
Select "Unknown Sources"
Now, you will see Downloader as a potential source. Toggle the button beside it to allow the app to install APKs. It will now turn blue.
After that, you can go to your apps and launch downloader.
Step 3: Install browser extension
When Downloader opens for the first time, it will request permission to access files. Select "Allow" to grant.
Now, since Google doesn't allow browsers on the Google TV app store, so you need to download a browser plugin for Downloader. To do so, simply type browser.aftvnews.com into the URL field and select Go.
The plugin will start downloading, and the Downloader will then give you an option to install it. After that, click "Done", and you will get an option to delete the file and free up space.
Step 4: Download & install APKs on Xiaomi Mi Stick
Now, everything is set for you to download APKs using direct links or by visiting the application's website.
To download an apk file, enter the URL into the URL field on the Downloader page.
If it's a direct link, the file should start downloading. If it's not, you can scroll to the download button then click it. The apk file will then download. You can also use the browser option in Downloader to search for the app on Google.
Once an app is downloaded, the Downloader will automatically launch the installation wizard. Just click "Install", then "Done." After that, you will get the option to delete the file and clear space.
Launch your app, and enjoy safe streaming
Once you have installed the app using its APK file, you can now find it in your app list. But before you launch it, ensure that your Surfshark app is connected to a server. For the best streaming speeds, you can use a VPN server near you. After that, open your app and enjoy your streaming!
If you haven't installed Surfshark, you can do using the same procedure we used for Downloader. Just go to the search option and type Surfshark. Once the app installs, you can then use your credentials to sign in.
15 awesome things you can do with a VPN
Wrap up
Xiaomi Mi Stick, allows you to install almost any APKs you want on it. You can therefore use it to watch live TV, stream movies and TV Shows, or even stream live sports for free. The guide above should give you a general outlook on the steps you need to take. All you need is to know the website where the apk is hosted or have a direct download link. You can check out our guide on the best APKs to get links for the most popular apps.
Enjoy your streaming!