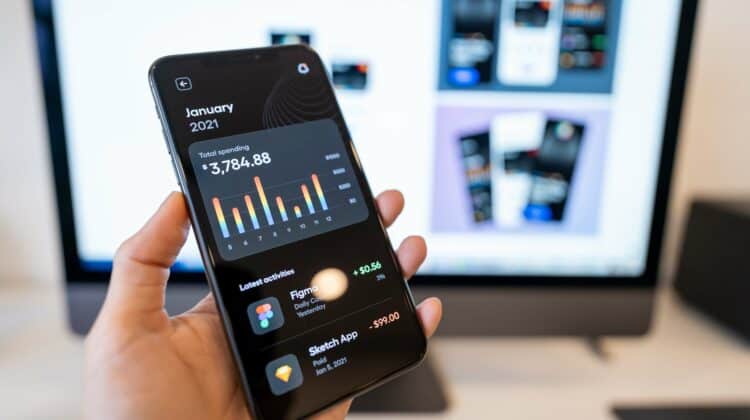 Digitization has transformed the role of mobile phones. Before, we used mobile phones only for communication and connection. Most are now mini offices that enable users to make money anywhere. Mobile phone developers have propelled this tech advancement by creating gadgets with advanced operating systems and features.
There are various ways for mobile money makers to generate income. The gig economy has allowed diverse methods ranging from surveys, affiliate programs, investments, and freelancing tasks. Everyone can choose the best strategy, considering their skills, time, and capability. Continue reading this article to learn more about how you can use your mobile device to generate income.
Surveys
One can make a reasonable amount of money through surveys. The activity is quite simple. As a registered user, you get to give an opinion to survey companies subcontracted to obtain data for their market research. The registered user will have to create a complete profile to receive relevant survey offers that align with their preferences and interests. Once they complete the survey, they'll receive compensation for their opinion. Although the pay is not exceptional by any means, it is a way to get some extra dollars while giving feedback on everyday products.
Investments
Investments can take various forms. There are mobile money makers who trade or predict outcomes in a given scenario, like an ongoing football tournament. However, these are extremely high-risk ventures. Such ventures can be classified under gambling and have detrimental impacts on health as they can lead to massive losses and addiction. On that same line of thought, addictions can lead to suicide or substance abuse. Therefore, users should exercise caution and expertise before making investments of this type.
Other safer investment methods are the long-term ones recommended for plans like retirement. Several mobile apps support such programs:
Fidelity Spire – the app is favorable for newbie traders for its terms and easy interface
Betterment – this application has a robo-advisor, and the automated investments feature makes it easy to track and manage
Robinhood and Wedull – the two allow the trading of digital currencies online safely
Although most of these trading apps constitute good retirement plans if used wisely, you can also look for future investment plans like an individual retirement account (IRA) instead. In this case, you could try out the M1 Finance app. This platform offers a hands-on plan which requires minimal input from the investor of $100. You can find more information on these trading investment platforms here.
Freelancing Tasks
Freelancing is a broad industry, but mobile money makers can draw extra income by offering services or performing small tasks. New technology has bridged the gap between service providers and consumers. Using an app, an individual can profile their services and skills in their neighborhood or city, like errand-running or cleaning services.
Another way to maximize the income-generating use of your mobile device is to perform freelancing micro tasks similar to surveys but of different nature. Some companies require traffic or email creation, and they subcontract websites that contract service providers for these services for a fee. Below are some certified websites to consider:
Microworkers – the tasks pay about $0.05-1.00 each. The minimum payout is $9.00. The transaction fee varies depending on the chosen cashout method.
Clickworker – the tasks pay about $0.001-0.05 depending on the complexity of what you have to do. The minimum payout is $5 or $10, depending on the payment method.
Affiliate Programs
This strategy is one of the most rewarding ones for mobile money-makers. Unlike the abovementioned ways, some people make six figures or more in affiliate programs. The process is very straightforward, even for a beginner, but may require patience. The affiliate has to own a social media account, website, or podcast. With it, they redirect clients to companies they partner with using their distinct affiliate links. Individuals visiting the site or making purchases through these links help you receive a small fixed commission or an agreed percentage for each sale or click.
One advantage of affiliate programs is that the affiliate is not limited to one company. There are two types of affiliates: relatable and unrelatable. Relatable affiliates market products that are directly associated with their niches. For example, if the affiliate hosts a women's show or writes women's blogs, they promote female products. Conversely, unrelated affiliates do not necessarily sell products associated with their niche.
Conclusion
If considering any of the four ways to earn listed above, mobile money-makers should prioritize affiliate marketing the best. It may sound complicated because attracting traffic to a podcast, website, or social media requires lots of effort. It needs consistency, patience, and investment of resources. However, unlike the other three, an individual can make a substantial monthly income through it. Before venturing into an affiliate program, make sure you not only choose a niche that appeals to you but also partner with a trustworthy company.