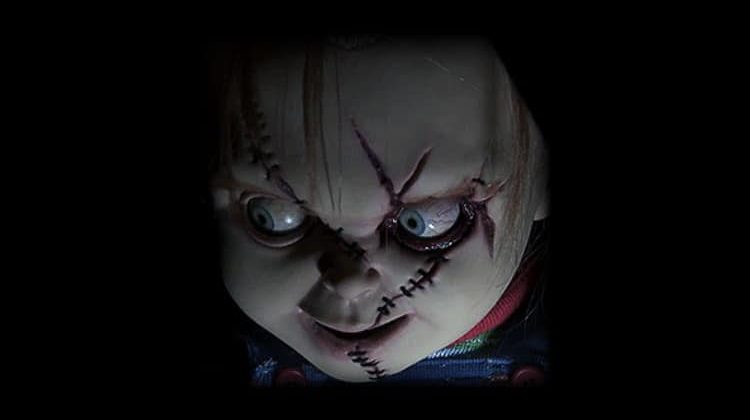 Chucky is a surprisingly all-in-one third-party Kodi Addon, with tons of links well categorized to high-quality content, surprising us by the content organization, the functioning effectiveness, and streams availability.
For people who love streaming media online, Kodi is a great platform to use in order to access an extensive range of movies, TV shows, live TV and on-demand media, and much more.
Kodi is a great home theatre application with which you can access huge lists of online entertainment content without being worried about looking for streaming links on the internet. On Kodi, you can also stream media content from your favorite websites, like YouTube, Crackle, Spotify, and many more. Before we move on to the method to install Chucky Kodi addon, let us first have a brief look at this addon.
Why install Chucky Video Kodi Addon?
Chucky Video is one of the many third-party addons found on the internet for Kodi. It has high speed buffering and provides countless shows, TV series, movies, documentaries, YouTube videos, and much more. Chucky works by scraping media content of your favorite sources on the internet and bringing them to its users on one platform for easy access. It includes all kinds of movies and is absolutely free to install and use! The interface of the addon is extremely user-friendly and easy-to-use.
Even though the addon works perfectly, make sure you use the right tools to keep yourself secure from all the threats and viruses on the internet. Now, let's discuss how you can use VPNs to keep yourself safe from the various threats you could be exposed to while surfing the web.
Why Do I Need a VPN with Chucky?
  Chucky is a third-party Kodi addon, not an official Kodi addon, so it is likely that most links it provides drive you to copyright-protected contents.
While this doll might be death to everyone else, you need to ensure that you have some protection when using Chucky online. A VPN, virtual private network, is essentially a channel between you and the website or source that you're browsing on the internet, hence protecting you from viruses, malware, threats and all prying eyes on the outside. Among the numerous VPNs available on the internet, we have found that Surfshark is a great VPN to use for defending yourself and for streaming content online.
Why Surfshark?
Surfshark has several key features that make it stand out from the competition. Firstly it has clients that work with every device you can imagine, from your smartphone to your Xbox and everything in between. It integrates seamlessly into Kodi and provides an exceptional user experience. Aside from its simplicity, it has more than 3000 servers all around the world. This helps ensure that you have no issues with geoblocking as you can easily access one of the thousands of servers to get access to the content. It's great not having to worry about that user message – "the content you are trying to view is not available in your location" – as this opens up the number of streams available to you around the world.
Another key feature of Surfshark is that it does not keep track of your activity on the internet. Many of the VPNs available on the internet have servers that keep track of all your activity. This can be very dangerous because this information can help anyone track you down. Surfshark by contrast has a "no logging" policy so your information is always secure and private.
Luckily for you, we managed to get an exclusive 82% of Surfshark.
Chucky Video Kodi Addon – Pros and Cons
Chucky Video Kodi addon helps you stream all kinds of media content on the internet like movies, TV shows, documentaries and so much more, without any trouble. It has abundant features like high-speed streaming of media content and offers high-quality content. One notable feature is having a "Country" category for choosing streams from the desired country, among many other interesting categories.
Chucky is still is a third-party addon and so it is not an official Kodi addon, even though this addon is great for those who want to have all their favorite media content in one place for streaming. In my testing, all of the links worked fine and I was able to watch many different HD streams in the comfort of my home!
How to Install Chucky Video addon on Kodi
Here are the steps to follow in order to install the Chucky Video Kodi addon.
Launch the Kodi app and press the 'Settings' icon i.e the cogwheel and then go to the 'Systems' tab. Here you need to turn on unknown sources so in the 'Add-on' section on the left, turn on the 'Unknown Sources' option so that Kodi can install 3rd party addons. The app will show a warning window. Click 'Yes'.
Now, turn your VPN On to avoid the repo being blocked by your ISP
We recommend the use of a Good VPN, like Surfshark
Then navigate back to the settings section and go to the 'File Manager' option and then select on 'Add source' >  '<None>'. In the window, add the following URL – https://cy4root.github.io/ and hit 'Ok'.
Now, in the media source text box, type the name 'Chucky' or something else that is memorable and press 'Ok'.
Make your way back to the settings tab and navigate to 'Add-ons' > "install from zip file" > 'Chucky' and select the repository file. After this, hit 'Ok'. A notification will be shown, to tell you that the Chucky repository has been installed.
Without returning, click 'Install from repository' > Cy4Root repository. Select video add-ons, select Chucky and click 'Install'. Once it is installed, hit the 'Ok' button.
Enjoy streaming via Chucky Video Kodi Addon.
Conclusion
Chucky Video Kodi addon is a great way to stream all your favorite media content on the internet instead of wasting time looking for streaming links on the internet. It brings media content from many different sources on the internet and compiles it all to one place for its users to access. Chucky addon gives high quality of the media content and also provides high-speed streaming.
However, if you like streaming media content on the internet,
make sure you protect yourself
from threats, viruses, ISP blocking, and Copyright agencies;
use a Good VPN like Surfshark
, to guard yourself against those threats, and stay on the right side of the law!
Chucky Video is an amazing Kodi addon for streaming your desired online content on the Kodi application. Go try it out and enjoy all the content you want!
Have fun!
[kkstarratings]