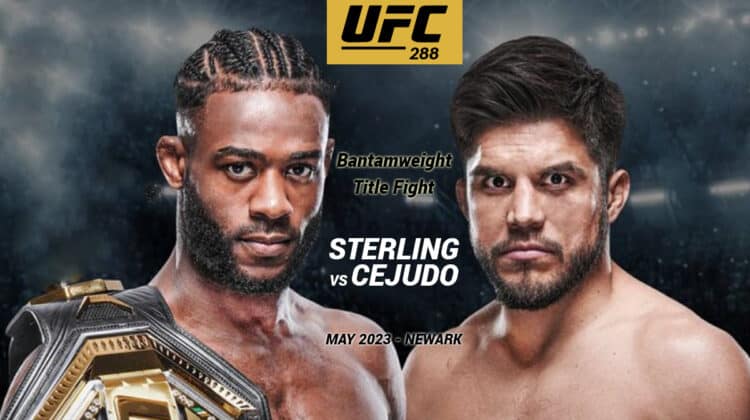 In this guide, we'll show you several apps and addons you can use to watch Sterling vs Cejudo at UFC 288. The apps work for all streaming devices, including Fire TV, Android TV, Google TV, and Nvidia Shield.
If you are a fan of MMA, you don't want to miss UFC 288 this Saturday/Sunday. The main event features a thrilling bantamweight title fight between the champion Aljamain Sterling and the returning Henry Cejudo. Sterling is coming off a TKO win over T.J. Dillashaw at UFC 280, and this will be his third title defense. On the other hand, Cejudo is returning from a three-year hiatus after retiring in 2020 as the UFC Bantamweight and Flyweight champion.
But who will emerge victorious and become the undisputed king of the 135-pound division? Find out on UFC 288 this Saturday, May 6. The event takes place at the Prudential Centre in Newark, New Jersey, United States.
UFC 288 also has a lot of other exciting bouts to offer. In the co-main event, Gilbert Burns will return to the Octagon to face Belal Muhammad only weeks after beating Jorge Masvidal at UFC 287. This followed former lightweight champion Charles Oliveira suffering an injury that forced him to limit his training. Other main card fights include a women's strawweight bout between former champion Andrade and rising contender Xiaonan and a featherweight bout between undefeated prospect Movsar Evloev and promotional newcomer Diego Lopes.
Main Event Preview
Aljamain Sterling
Nationality: American
Age: 33
Height: 5′ 7″
Reach: 71″
Total fights: 25
Record: 22-3-0
Sterling began his pro career in 2009 as a featherweight, winning two regional titles before dropping to bantamweight. He signed with the UFC in 2014 and quickly rose up the ranks with his funky wrestling and submission skills. Sterling faced some setbacks in his UFC career, losing three fights in five after an impressive start of a 12-fight winning streak. However, he bounced back with an impressive five-fight win streak (now eight straight wins), defeating top contenders such as Pedro Munhoz and Cory Sandhagen to earn a shot at then-champion Petr Yan. He then became the first UFC champion to win a title by disqualification when Yan illegally kneed him in the head at UFC 259.
Sterling has so far defended his twice, first in a rematch against Yan at UFC 273. He won the bout via split decision in a close and controversial fight. In his next title defense, the bantamweight champion faced T.J. Dillashaw and won via T.K.O. He is currently ranked no.6 in the UFC men's pound-for-pound rankings and is set to face Henry Cejudo in a super fight at UFC 288.
Henry Cejudo
Nationality: American
Age: 36
Height: 5′ 4″
Reach: 64″
Total fights: 18
Record: 16-2-0
Henry Cejudo is one of the few fighters who have held UFC titles in two different weight classes simultaneously and is widely regarded as one of the greatest combat athletes of all time. Cejudo began his professional MMA career in 2013, after a successful wrestling career that saw him become the youngest American Olympic champion in 2008 at age 21. He joined the UFC in 2014 and quickly rose through the ranks of the flyweight division. He then challenged Demetrious Johnson for the flyweight title in 2016 but lost by first-round knockout. The American bounced back with two wins to earn another shot at Johnson, this time winning by split decision.
Cejudo then moved up to bantamweight and faced TJ Dillashaw, who was the champion of that division and had dropped down to challenge Cejudo for his flyweight belt. Cejudo knocked out Dillashaw in 32 seconds, retaining his title. He then moved up to bantamweight and won the title against Marlon Moraes at UFC 238. This made him only the fourth fighter in UFC history to hold titles in two weight classes simultaneously, following in the footsteps of UFC greats Conor McGregor, Daniel Cormier, and Amanda Nunes. He retired after his first successful title defense but has now decided he still has some fire in his belly.
When Is Sterling Vs Cejudo? Date, Start Time
Date: Saturday, May 6
Main card start time: 10 p.m. ET / 3 a.m. BST
Venue: Prudential Center in Newark, New Jersey, United States.
Main Event cage walks (approx): 1:00 a.m. ET / 6:00 a.m. BST
The main card timings could change depending on the length of the undercard fights.
Sterling vs. Cejudo Card
Main card
Preliminary card
Early preliminary card
How to watch Aljamain Sterling vs Henry Cejudo on Firestick
There are three easy methods you can use to watch Sterling vs Cejudo on Firestick and other streaming devices:
Stream UFC 288 using official apps.
Watch Sterling vs Cejudo using free Firestick apps.
Watch Sterling vs Cejudo through Kodi addons.
We'll get into the details of each method.
Method 1: Watch Sterling vs Cejudo Using Official Apps
ESPN+ (US)
The UFC 288 Sterling vs Cejudo event will be broadcasted by ESPN+ in the US. To access the PPV event, you must first have a regular subscription to the service. From there, you can then purchase UFC 288 for $74.99. Alternatively, new users can take advantage of the ESPN+ PPV bundle for $124.98, which provides access to UFC 288 and a yearly subscription to the streaming service.
It's important to note that ESPN+ is geo-restricted and only available within the United States. If you're outside the US, you'll need to use a reliable VPN service such as Surfshark to connect to a server in the region. This will ensure that you can enjoy the best speeds and performance for an uninterrupted viewing experience.
BT Sport (UK)
UK-based fans looking to watch the UFC 288 event can do so through BT Sport. If you have a cable subscription, you can watch the fight live on BT Sport 1. Alternatively, you can download the BT Sport app on your Firestick or any other streaming device and sign up for a contract-free monthly plan at £25.
It's important to note that, like ESPN+, BT Sport is also geo-restricted. This means that if you're not located in the UK, you'll need to use a reliable VPN service such as Surfshark to connect to a server in the region. With a wide range of servers in the UK, Surfshark can ensure that you enjoy uninterrupted access to the UFC 288 event with the best speeds and performance.
WorldWide (Fight Pass/ Broadcasters)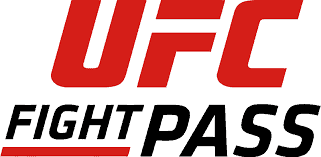 For fans located outside of the US, the UFC 288 Sterling vs Cejudo event will be available worldwide through various broadcasters and UFC Fight Pass. To access the event through UFC Fight Pass, simply download the app from any official store and subscribe to the Ultimate plan for $29.99 a month.
If you have a cable subscription, it's also possible to watch the event through your local broadcaster. To stream the fight on Firestick, download the broadcaster's app and access the event from there.
Below are some channels that will have the fight.
| | |
| --- | --- |
| Region | Channel |
| United Kingdom and the Republic of Ireland | BT Sport 1 |
| Asia | Fox Sports, Fox+ |
| United States | ESPN+ |
| Canada | BELL, Rogers, Shaw, SaskTel, Videotron, Telus, Eastlink and UFC PPV on UFC Fight Pass |
| Africa | Super Sport Action, UFC PPV on Fight Pass. |
| Central Europe | Main Event, Fetch TV, Kayo, and UFC PPV on UFC Fight Pass |
| Australia | Main Event, Fetch TV, Kayo and UFC PPV on UFC Fight Pass |
| India | Sony Sports TEN 2 |
Method 2: Watch Sterling vs Cejudo Using Free Apks
There are several free streaming apps that allow you to watch UFC 288. These apps offer access to hundreds of sports channels, which you can use to stream the event. Some of the channels available through free streaming apps include BT Sport 1, SONY TEN 2, Supersport Action, RMC Sport 2, and Eurosport, all of which will broadcast Sterling vs Cejudo live.
However, it's important to keep in mind that these apps are not official, so it's essential to take precautions before using them.
⚠ Free Streaming Precautions
It's important to understand that free streaming apps do not own the content they provide access to. Instead, the developers of these apps distance themselves from any legal liabilities by claiming that the apps only act as search engines for links. As a result, it's quite easy to access pirated content using these apps, and the user is ultimately responsible for any legal consequences that may arise.
If you choose to use free streaming apps, we strongly advise taking precautions to hide your IP address from websites and copyright trolls and encrypting your activities to avoid ISP spying. However, choosing a reliable VPN service is crucial to ensure your online safety and protect yourself from any potential security risks.
The Best VPN for Streaming
The best VPN for streaming at the moment is Surfshark, as it provides excellent speeds and superb levels of privacy and security. Here are some of its features:
⚡ Superb Speeds: Guarantees a smooth live streaming experience.
🌍 Huge Server Network: You can connect to a nearby server for a fast and stable connection.
😲 UNLIMITED Devices: Connect dozens of devices at the same time!
🔑Unblock Anything: Safe access to censored apps, websites and torrent sites.
😎 Best in Privacy: The VPN doesn't keep any activity logs, and so your activities are only known to you.
🔐 Top-notch Security: This VPN uses AES 256-bit encryption and provides multiple protocols alongside other security features such as a kill switch, DNS & IPv6 protection and WireGuard.
💳 30 Days RISK FREE Money-Back Guarantee: In case you do not like the service, you can get every penny back if you cancel within 30 days!
As a BestDroidPlayer reader, you can
enjoy 82% discount on Surfshark VPN
thanks to our deal with the VPN provider. Click the link below to get started!
1. Rapid Streamz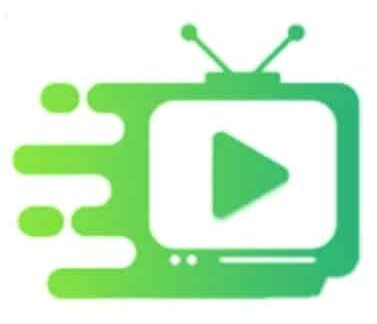 Rapid Streamz is an excellent free streaming app that's perfect for sports enthusiasts who want to catch live sports events on their streaming devices. The app boasts a user-friendly interface that makes navigation easy, with a wide range of categories that include popular sports like football, cricket, boxing, NFL, rugby, motorsport, WWE, and UFC.
For UFC fans, Rapid Streamz has a dedicated section that provides links to both fight night and numbered events. To watch UFC 288 Sterling vs Cejudo, simply navigate to the UFC section, and you'll find links to the event. Alternatively, you can watch through a particular broadcaster by selecting the Sports section, where you'll find channels offering live UFC 288 coverage, such as BT Sport 1 and Super Sport Action.
How to Install Rapid Streamz on Firestick & Android TV
2. Live NetTV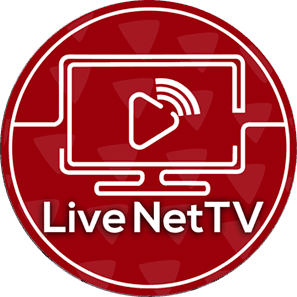 Live NetTV is a highly-rated app that allows users to stream live TV channels and sports events. The app boasts a vast selection of over 700 live TV channels from around the world, providing users with a wide range of content to choose from. The sports section of the app is particularly impressive, with over a hundred channels dedicated to sports content.
To enable you to watch Sterling vs Cejudo, Live NetTV offers channels such as BT Sport 1 and Sony TEN. Multiple links are available for each channel, giving users the option to choose the most reliable one. Additionally, the app has a section that displays and provides links to upcoming and live major sporting events.
How to Install Live NetTV on Firestick
3. Swift Streamz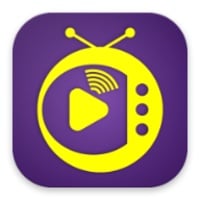 Swift Streamz is a free streaming app that offers users access to hundreds of live TV channels, including entertainment, kids' content, and sports. The app is well-organized, making it easy for users to navigate through various categories to find the channels they want.
The Sports section of Swift Streamz is particularly noteworthy, providing access to over 130 live TV channels and making it an excellent choice for sports enthusiasts. Some of the channels available in this section that you can use to watch UFC 288 include BT Sport 1, Super Sport, Sony Ten 2, and RMC Sport.
How to Install Swift Streamz apk on Firestick & Android TV
Method 3: Watch Sterling vs Cejudo Using Kodi Addon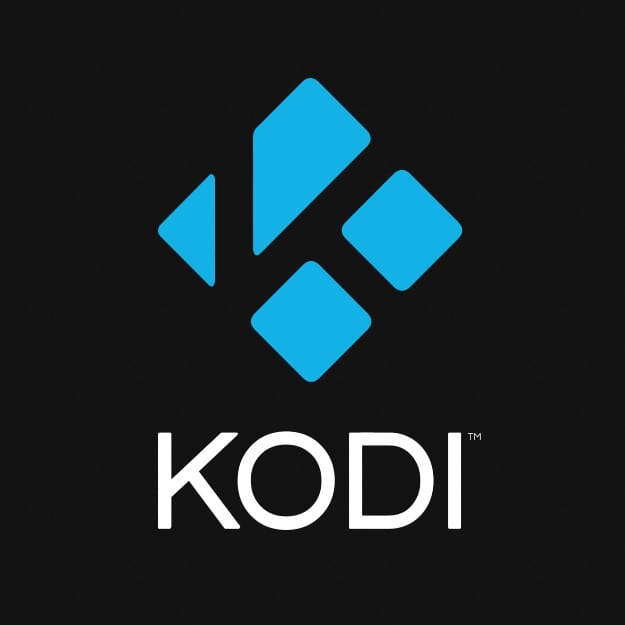 Kodi is a free multimedia management software available for almost all streaming devices. Thanks to be an open-source software, Kodi allows the installation of unlimited addons. Kodi addons provide a great alternative to free streaming apks. These small programs can be installed, after installing Kodi on a streaming device, giving users access to a wide variety of online streams. Depending on the addons installed, you can access sports, movies, TV shows, music, kids' content, and pretty much anything else available online.
👉 It's important to note that Kodi addons work similarly to free streaming apks, so it's essential to take precautions and protect yourself by using a reliable VPN such as Surfshark.
1. Mad Titan Sports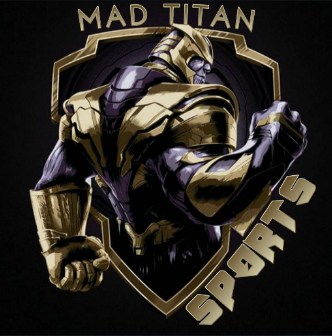 Mad Titan Sports Kodi addon is an excellent option for those looking to catch live sports events, including UFC 288 Sterling vs Cejudo. The addon's home page features two main options: Live Sports and Live TV. The Live Sports section provides access to over 15 different sports, with one of them being MMA/UFC. You can visit this subsection to get links for UFC 288.
Besides direct links, the Live TV section is also rich in content. This section offers live TV channels through scrappers such as USTV, UKTVNow, and US Cable. All these are among the best at the moment, so you will be spoilt for choice when selecting a channel to watch UFC 288.
How to Install Mad Titan Sports Kodi Addon
2. The Loop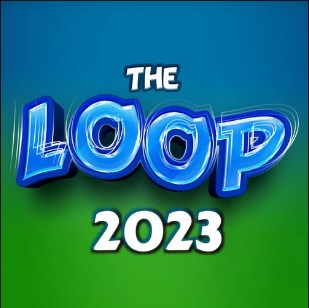 The Loop is another superb Kodi addon that provides an exceptional experience. One unique feature of the addon is its ability to automatically refresh the main page, displaying ongoing live sports events. The interface is user-friendly and easy to navigate, allowing for quick access to preferred sports events.
The addon offers several main categories: Live Channels, Auto Zone, NFL Zone, NHL Zone, NBA Zone, FanZone, and Replay Zone. Users have multiple options to choose from when watching an event, including direct links, live TV channels, and replays. Besides UFC, the addon provides access to other sports such as NFL, NHL, NBA, and MLB.
How to Install The Loop Kodi Addon
3. Rising Tides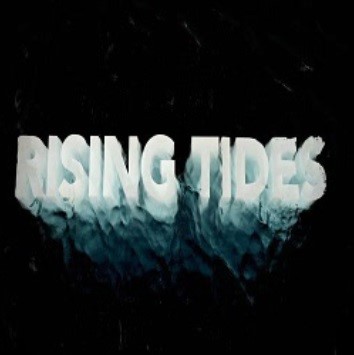 Rising Tides is an excellent sports Kodi addon that provides access to any live sports event, including UFC PPVs like the highly anticipated Sterling vs Cejudo at UFC 288. Although the addon's categories mainly revolve around football, the Live PPV Events section offers links to UFC and boxing events.
To watch UFC 288 on Rising Tides, simply navigate to the Live PPV Events section, where PPVs are listed in the order they take place, making it easy to find the event you want to watch. Once you select the event, several links will be displayed, including ESPN+ and Fight Pass links, allowing you to choose your preferred resolution and enjoy the event in high quality.
How to Install Rising Tides Kodi Addon
Other Kodi addons you can use to watch UFC 288 for free are:
Wrap Up
Using one of the methods outlined in the guide above, you can enjoy UFC 288 without missing a moment. However, it's essential to take steps to protect yourself when accessing online content, particularly when using free streaming apps or Kodi addons to watch UFC events like UFC 288.
Enjoy the fight!