This guide will take you through how to watch Blachowicz vs Teixeira at UFC 267 using both free and paid apps.
The UFC Light Heavyweight Championship match between Jan Blachowicz and Glover Teixeira date is getting closer! The two will be facing each other on 30 October 2021 at Etihad Arena in Abu Dhabi, United Arab Emirates.
Jan Blachowicz, a fighter from Warsaw, will be defending his Light Heavyweight title for the second time as he faces his opponent MMA fighter Glover Teixeira. Blachowicz gained the Light Heavyweight Belt after the withdrawal of Jon Jones in August 2020, as the latter announced his wish to move to Heavyweight. Blachowicz became the champion after defeating Reyes with a second-round technical knockout in September 2020 in UFC 253. He has defended his title once since then in the UFC 259 event, where he won against the previously undefeated Adesanya.
In the UFC 267 event, Blachowicz will be defending his Light Heavyweight title against 41 years old Glover Teixeira. Teixeira is a Brazilian MMA (Mixed Martial Artist) fighter who contests under the Light Heavyweight division in UFC. He is a veteran of the Brazilian National Wrestling Team, and he has also taken part in events such as Impact FC and WEC.
This face-off between Blachowicz and Teixeira was expected to occur on 25 September 2021 in the UFC 266 event. However, the match was postponed and slotted to headline UFC 267.
Will Blachowicz defend his Light Heavyweight Title? You can only find this out by watching this bout, and we are here to guide you on how to watch it. It will be on the main card alongside other matches like Petr Yan vs Cory Sandhagen in Bantamweight and Islam Makhachev vs Dan Hooker in Lightweight.
You can't afford to miss out on this match, and we'll show you various ways to watch Blachowicz vs Teixeira.
About the UFC 267 Blachowicz vs Teixeira
UFC 267 Blachowicz vs Teixeira: where and when
Blachowicz vs Teixeira will take place on 30 October at the Etihad Arena in Abu Dhabi, United Arab Emirates. The main card starts at 2 p.m. ET (6 p.m. GMT).
Here is an outline of the events.
Date: Saturday, 30 October 2021.
Venue: Etihad Arena in Abu Dhabi, UAE.
Prelims: 10:30 a.m. ET, 2:30 p.m. GMT.
PPV main card: 2 p.m. ET, 6 p.m. GMT.
Blachowicz vs Teixeira Fight: Around 4 p.m. ET, 8 p.m. GMT.
Note that the exact time of Blachowicz vs Teixeira is dependent on the bouts beforehand.
UFC 267 Fight Card
Preliminary Card
Main Card
How to Watch Blachowicz vs Teixeira
Method 1: Official Firestick apps
If you own a Firestick, there are various official Firestick apps that you can use to watch UFC 267. The availability of these apps depends on your country, and here are the best apps for various regions.
ESPN+ Service (US)


ESPN+ is a top-notch video streaming service in the United States. This is a subscription-based app, and UFC PPVs are always available to watch through the app. If you are outside the country, you can still use your ESPN+ subscription with a streaming VPN connected to a server in your country.
UFC 267 event will be available for free in the US if you have an ESPN Plus subscription. This will be the first free to air first free-to-air UFC event since UFC 138 in 2011. You can also catch UFC 267 prelims and early prelims without having to pay an extra dime with UFC pass.
BT Sport (UK)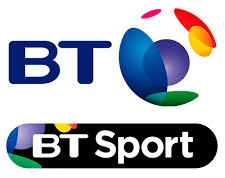 The UFC 267 event will be available through BT Sport in the UK. You can access the various matches on BT Sport 2 via the BT Sport app. However, to watch the main card, you will be required to buy the event through the BT Sports Box Office for £19.95. UFC 267 prelims and early prelims will be available through BT Sports monthly pass which goes for £25 a month.
UFC Fight Pass & DAZN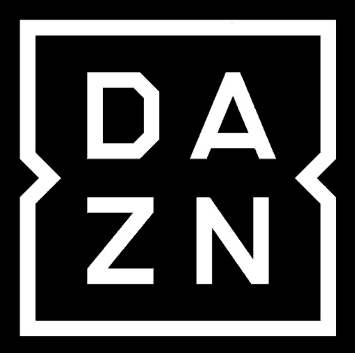 Aside from the UK and US official airing apps, you can watch Blachowicz vs Teixeira on UFC Fight Pass & DAZN. The apps have the right to air UFC PPVs. For DAZN, which is available in Europe, you only require a subscription to the broadcasting service. However, for UFC Fight Pass, you are required to have a Fight Pass subscription, and then proceed to purchase UFC 267 through UFC PPV.
Note that the two services are restricted to the country of subscription, so you will need to use a reliable streaming VPN such as Surfshark. if you are outside your country.
Method 2: How to watch Blachowicz vs Teixeira for free on Firestick
If you want to watch Blachowicz vs Teixeira for free on Firestick, you can do so through various third party apps. These apps will be airing the event live through various broadcasters from across the world. However, you will need to take some important precautions.
Precautions on Free Streaming
Free sports streaming has been a huge source of concern for many years among broadcasters and content distributors. This is because, in many cases, these streams are pirated.
To curb the practice, broadcasters have collaborated with ISPs and governments, and the result has been blocking streams, sending copyright notices, and taking legal actions.
👉 For these reasons, we highly advise that you use a VPN if you wish to watch Blachowicz vs Teixeira for free on Firestick. This will help hide your activities and anonymize your connection to make you untraceable.
✋ However, you need to choose your VPN carefully as some do not offer good privacy, and others are a streaming nightmare.
The best VPN for straeming
To stream without buffering and have the required levels of privacy and security, we strongly advise that you use Surfshark. This is currently the best VPN for streaming, and here's a highlight of its features:
⚡ Superb Speeds: Guarantees a smooth live streaming experience.
🌍 Huge Server Network: You can connect to a nearby server for a fast and stable connection.
😲 UNLIMITED Devices: Connect dozens of devices at the same time!
🔑Unblock Anything: Safe access to censored apps, websites and torrent sites.
😎 Best in Privacy: The VPN doesn't keep any activity logs, and so your activities are only known to you.
🔐 Top-notch Security: This VPN uses AES 256-bit encryption and provides multiple protocols alongside other security features such as a kill switch, DNS & IPv6 protection and WireGuard.
💳 30 Days RISK FREE Money-Back Guarantee: In case you do not like the service, you can get every penny back if you cancel within 30 days!
Since you are here, you can also 
enjoy our exclusive 82% discount on Surfshark VPN
, thanks to a deal we have with the VPN provider. After your subscription, you will still be covered by their 
100% money-back guarantee.
Best free streaming apps to watch Blachowicz vs Teixeira
Swift Streamz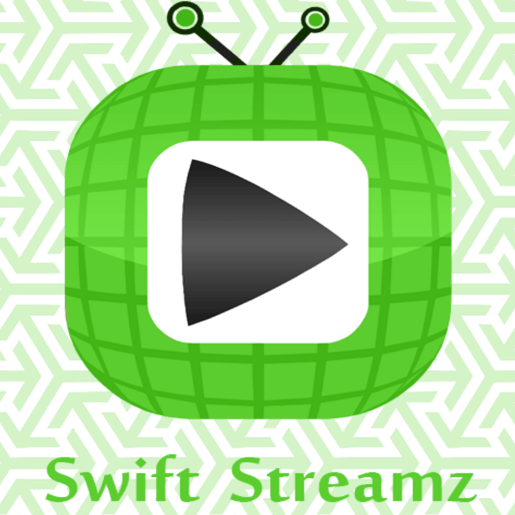 Swift Streamz is an excellent streaming app that you can use to watch Blachowicz vs Teixeira. The app is one of the favorites in the streaming community due to its fantastic streams and its wide-ranging library collection with over 700 live channels.
In the app, you will find various categories, including a Sports section. This section will find several channels that will air the UFC 267 event, such as Sony six, among others.
How to Install Swift Streamz on Firestick
Live NetTV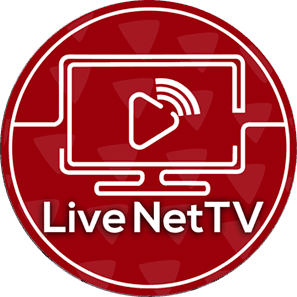 Live NetTV is a well-known streaming service and among the best apps that you can use to watch Blachowicz vs Teixeira for free. The app has an extensive library collection with 800+ channels sorted into various sections, including a Sports category. Here, you will find UFC broadcasters such as Sony Six and Sky Arena, among others.
Aside from these channels, the app has a live events section that has ongoing games and events. You can use this section to search for Blachowicz vs Teixeira, and you have the opportunity to select a broadcaster of your choice.
How to Install LiveNet TV on Firestick
TVMob (formerly TVTap)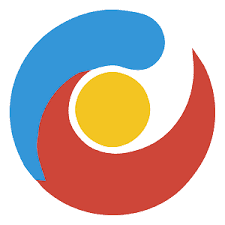 TVMob is one of the recent online Live TV streaming services in the streaming world, although its much more of a rebranded version of TVTap. The app is quite luring due to its excellent user interface. You can use the app on your big screen, as it has a Fire TV/ Android TV version.
TV Mob has an expansive library collection that is well-sorted into various categories, including a Sports section. In this section, you can catch various sports events, including UFC 267. You can watch Blachowicz vs Teixeira on several channels here such as Sony Six . You have the luxury to enhance your streaming experience on TV Mob by disabling ads through allowing the app to use idle resources.
How to Install TVMob on Firestick
RedBox TV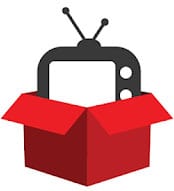 RedBox TV is a free live streaming service where you can watch live TV and sports in SD and HD qualities. With this app, you have access to 1000+ live TV channels through which you can stream any live event globally, including Blachowicz vs Teixeira.
Like Live NetTV, RedBox TV is well-organized into several sections such as Science, Kids, Sports, and various countries globally. Through the sports section, you can watch Blachowicz vs Teixeira as RedBox TV has several channels that will be broadcasting the event. You can use broadcasters such as Sky Arena, Sony Six, and Viaplay.
How to Install RedBox TV on Firestick
Kodi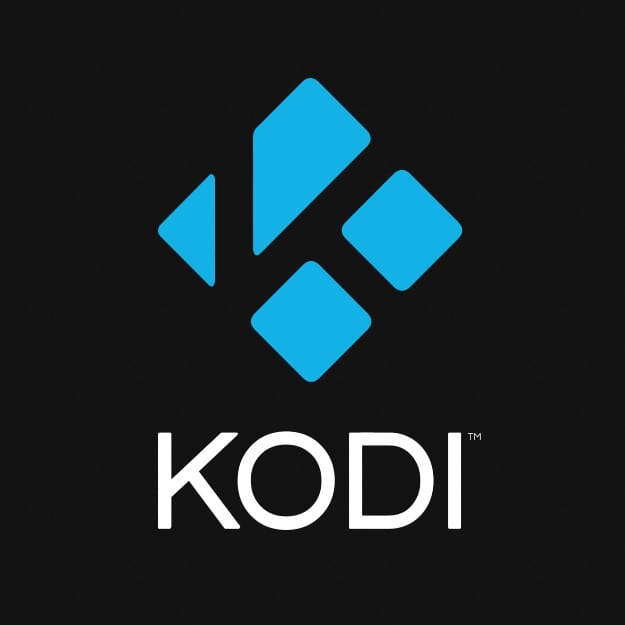 Unlike the rest of the apps mentioned previously, Kodi is slightly different. Kodi was initially a media organizer application. However, you can use the app to stream nearly everything that you desire on the internet. This is due to its power to integrate third-party Kodi addons that enable you to watch a wide range of content, including TV shows, documentaries, movies, and live events such as UFC 267.
The first thing you need to do is install Kodi 19 on Firestick. You can then install various Kodi addons that enable you to either provide live links for Blachowicz vs Teixeira or have live TV channels broadcasting the UFC 267 event. Below is a selection of the best Addons, accompanied by installation guides.
EndZone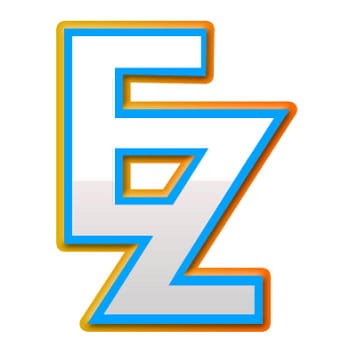 EndZone is a popular Kodi addon for streaming live sports and events. The addon features a well-organized user interface with sections such as NBA, MLB, NFL, and MMA/ boxing.
To watch Blachowicz vs Teixeira, go to the MMA/ Boxing section, and you'll find several links.
How to Install EndZone Kodi Addon
Cloud 9 Sports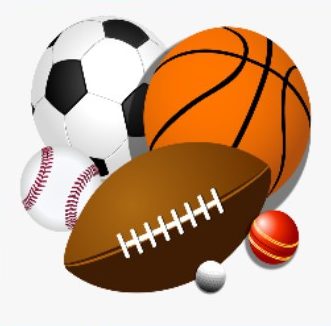 Just as the name suggests, Cloud 9 is a sports Kodi addon, and it's offered by DejaVu repository. The addon is home to sports lovers, as you can watch all your favorite sports channels here for absolutely free. The addon is divided into eight sections: UK Sports Channels, Live EPL, US Sports Channels, Racing Channels, Live Footy/Soccer, Fight Sports, World Channels, and WWE/AEW/UFC Replays.
To watch Blachowicz vs Teixeira, head over to the UFC section. Here, you will find free links to watch the UFC 267 event.
How to Install Cloud 9 Sports Kodi Addon
Fight Club
Fight Club is an excellent Kodi addon for watching live streams, replays, and PPVs of combat sports, such as boxing, MMA, and wrestling. The sections in this Kodi addon include WWE, Boxing, UFC, and Indy Wrestling, among others. In contrast to other addons such as Cloud 9, Fight club is most suitable if you'd like to watch Blachowicz vs Teixeira as a replay.
To watch the match after it has aired, scroll to UFC Pay Per Views, and you'll find UFC 267 and previous PPVs.
How to Install Fight Club Kodi Addon
Wrap up
As a boxing fan, you shouldn't miss out on watching Blachowicz vs Teixeira. Alongside this match, UFC 267 features other fantastic fighting events, and it is a dual title event. The apps listed here should help you watch the event, and you even have the luxury to watch for free on several apps. However…
Enjoy the match!