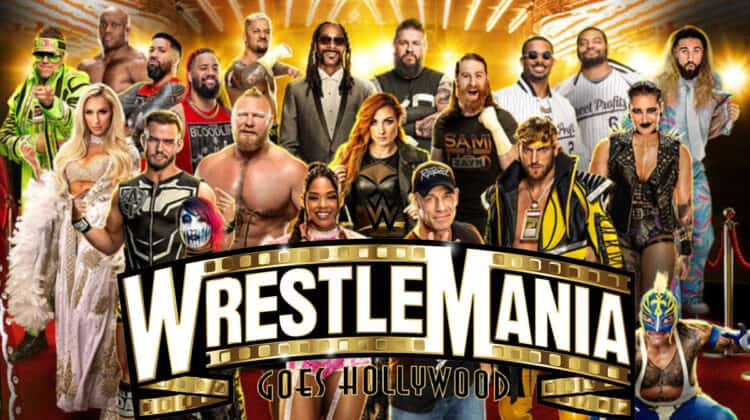 Looking to watch Wrestlemania 39? This comprehensive guide lists three methods, both paid and free.
WrestleMania is, without doubt, one of the biggest events in the world, 'sports entertainment' or otherwise. This year's event is the 39th edition, and it is dubbed "Wrestlemania goes to Hollywood." It will take place at the SoFi stadium in Inglewood, California, home of the Los Angeles Rams and Los Angeles Chargers. The 'Showcase of the Immortals', as it is humbly nicknamed, takes place on Saturday, 1 April, and Sunday, 2 April.
Wrestlemania 39 is headlined by Roman Reigns and Cody Rhodes as the former defends his WWE and Universal championship, which will be exciting to watch. Reigns has been the superstar of this generation, while Rhodes won the Royal Rumble in January to set himself up for the headliner. This has been a dream match for WWE fans following the significant development of Cody Rhodes over the last year or so, and so far, he has proven to be the right choice to dethrone Roman Reigns finally.
The event will also see the likes of Brock Lesnar, Austin Theory, Seth Rollins, Bianca Belair, Charlotte Flair, Rhea Ripley, and Asuka compete over the two nights. John Cena will also make a highly anticipated title challenge, and WWE hall of fame Trish Stratus will come out of retirement. Jake Paul is another eye-catcher outside the regular roster.
2023 WWE WrestleMania 39 Matches
Undisputed WWE Universal Championship — Roman Reigns (c) vs. Cody Rhodes: Rhodes returned at the Royal Rumble from his 7-month layoff due to injury. He joined the mayhem at No. 30 and eliminated Gunther to book his ticket to Wrestlemania. The winner usually gets to pick the championship he wants to fight for, but Rhodes was automatically set to face Reigns since the latter holds both the WWE and Universal championships.
SmackDown Women's Championship — Charlotte Flair (c) vs. Rhea Ripley: Ripley was the favorite heading to Royal Rumble, and she won the match, setting the record for the longest performance in a traditional women's Rumble match along the way. Ripley chose to face Charlotte at Wrestlemania, and there's every chance she'll win the title.
Raw Women's championship — Bianca Belair (c) vs. Asuka: Asuka was determined to be the No. 1 contender for Belair's Raw women's championship, and she got the chance after winning the Elimination Chamber match in February.
United States Championship — Austin Theory (c) vs. John Cena: John Cena was set to appear on Raw, and Theory confronted him with a challenge. Cena was hesitant at first, saying that Theory wasn't ready for that level of competition. He later gave in to please the fans, not to give Theory what he wanted.
Other confirmed fights include:
WWE Wrestlemania 39: Time, Venue, Date
Dates: Saturday, 1 April, and Sunday, 2 April
Venue: SoFi Stadium, Inglewood, California
Times: 8 p.m. ET, 12 a.m. GMT, both nights
The kick-off show for both nights will start at 7 p.m. ET, 11 p.m. GMT. The main card each night is expected to last around four hours.
How to Watch Wrestlemania 39 on Firestick
This guide will show you three of the best ways you can watch Wrestlemania 39 on Firestick. These include:
Streaming via official apps
Watching the event via free streaming apks
Accessing free streams through Kodi
Method 1: Watch Wrestlemania 39 via Official Apps
Peacock (US)

Peacock TV is the new home of WWE content in the United States, and you can use it to watch "The Greatest Spectacle in Sports Entertainment." Becoming a premium subscriber for as little as $4.99 per month allows you to access the live event without any additional pay-per-view charges. Further, Peacock provides access to previous WWE pay-per-views and episodes of Smackdown and Raw.
For those located outside of the US, you can still view Wrestlemania on Peacock through the use of a reliable streaming VPN service like Surfshark. The VPN is super-fast, and it helps you change your virtual location and bypass regional restrictions without any issues.
WWE Network (Worldwide)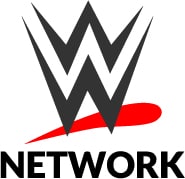 WWE Network got you if you are looking for a one-stop shop for all your WWE viewing needs. This streaming platform offers everything WWE, from live events to classic matches, and everything is included in one affordable package. A monthly subscription starts at just $9.99, and it offers access to every WWE special event and a vast library of programming to enjoy.
WWE Network is available in all countries except the US. So, in this case, you'll need to use a VPN though you also may still need to use a VPN if you are outside your home country. The Surfshark VPN can help you connect to the service from any region and enjoy Wrestlemania 39.
Method 2: Stream Wrestlemania via free Apks
If you're looking for an alternative way to watch Wrestlemania, there are free streaming apks you can check out. These are unofficial apps that source links from the internet and provide them in a simplified way. However, it's important to note that the links are not verified and may be pirated. As a result, you'll need to take precautions not to violate copyright rules.
⚠ Free Streaming Precautions
Free options to watch Wrestlemania may be tempting, but it's crucial to understand the risks of illegal streaming. Broadcasters, ISPs, and governments are taking measures to clamp down on illegal streaming, such as blocking streams, sending copyright infringement notices, and even taking legal action.
We highly recommend using a VPN when streaming Wrestlemania on Firestick or any other device to protect your privacy and avoid these risks. However, choosing a VPN carefully is important, as not all VPNs provide adequate privacy and security, and some may just annoy you with buffering.
⭐ The Best VPN for Streaming
We recommend using Surfshark to ensure a seamless streaming experience and solid privacy and security.
Here are a few highlights of the VPN:
⚡ Superb Speeds: Guarantees a smooth live streaming experience.
🌍 Huge Server Network: You can connect to a nearby server for a fast and stable connection.
😲 UNLIMITED Devices: Connect dozens of devices at the same time!
🔑Unblock Anything: Safe access to censored apps, websites and torrent sites.
😎 Best in Privacy: The VPN doesn't keep any activity logs, and so your activities are only known to you.
🔐 Top-notch Security: This VPN uses AES 256-bit encryption and provides multiple protocols alongside other security features such as a kill switch, DNS & IPv6 protection and WireGuard.
💳 30 Days RISK FREE Money-Back Guarantee: In case you do not like the service, you can get every penny back if you cancel within 30 days!
As a bonus for being here, you can
enjoy our exclusive 82% discount on Surfshark VPN
!
Once your VPN is set up, you can explore some of the best APKs to watch Wrestlemania.
These apps provide access to SuperSport WWE and Sony Ten 1 TV, channels that will broadcast the event live.
1. Rapid Streamz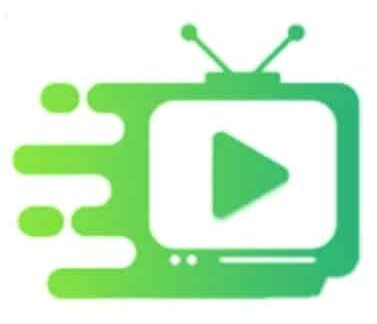 For all those seeking a cost-effective way to stream Wrestlemania, we recommend checking out Rapid Streamz. This app offers a broad range of live sporting events free of charge, making it an excellent option for sports enthusiasts. The app provides easy navigation through various categories, such as Football, Cricket, Boxing, NFL, Rugby, Motorsport, and others. You can also find categories for WWE and UFC on the main page.
Apart from these categories, Rapid Streamz also provides access to global channels. To watch Wrestlemania, head to the WWE section, and you'll find a link to the event. Alternatively, you can scroll down to the Sports TV channels and select SuperSport WWE or Sony Ten Sports 1.
How to Install Rapid Streamz on Firestick & Android TV
2. Swift Streamz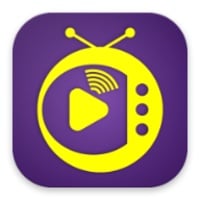 Swift Streamz is another popular app that majors in live TV streaming. The app provides access to 800+ live TV channels from various countries. These are grouped into sections such as Sports, USA TV, UK TV, Kids, News, Entertainment, and Documentary.
To watch Wrestlemania on Swift Streamz, scroll down to the Sports section until you find either SuperSport WWE or Sony Ten Sports 1. Most of the channels on the app have multiple streams to ensure smooth streaming.
How to Install Swift Streamz on Firestick & Android TV
3. Live NetTV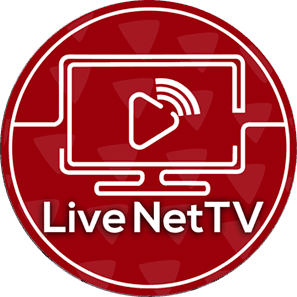 Live NetTV is a highly-rated live TV streaming app that you can use to watch Wrestlemania for free on Firestick. The app offers various channels, arranged into categories like Entertainment, News, Sports, Documentary, and Kids. In the sports section, you can find Sony TEN 1.
In addition to the channel list, Live NetTV has a Live Events section that lists all major sports events. The app has a mobile version with ads and a free pro version for Firestick that you can use without ads by sharing idle resources.
How to Install Live NetTV on Firestick
Method 3: Watch WWE Wrestlemania 39 Using Kodi Addons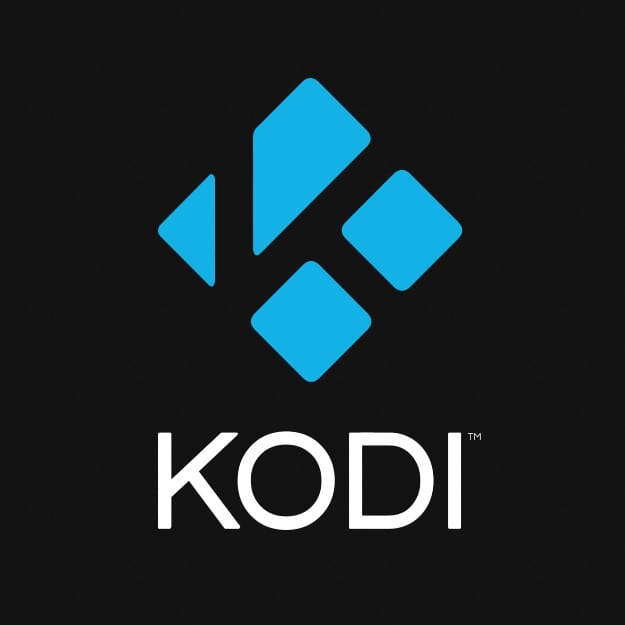 Another great way to watch Wrestlemania 2023 is through Kodi. The popular platform doesn't provide any links by default, but it allows users to install third-party Kodi addons that source links from the web.
However, just like free streaming apks, free third-party Kodi addons are infamous among ISPs, governments, and copyright agencies as it provides access to questionable sources. To stay safe, ensure your Surfshark VPN is up and running before you start Kodi.
1. Mad Titan Sports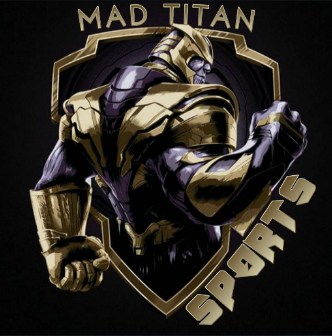 Looking for an all-in-one solution to stream live sports events? Look no further than Mad Titan Sports, a third-party Kodi addon that offers live streams for various sporting events. You can use it to watch Wrestling, Tennis, Boxing, Basketball, Baseball, Football, and Hockey. The addon provides two main categories, Live Sports and Live TV, on the main page, for easy navigation.
The Live Sports section offers a diverse range of sports events and competitions, while the Live TV section offers a plethora of live TV channels through scrapers such as USTV, UKTVNow, and US Cable. To stream Wrestlemania 2023, simply head to the WWE section under Live Sports and enjoy the show.
How to Install Mad Titan Sports Kodi Addon
2. Rising Tides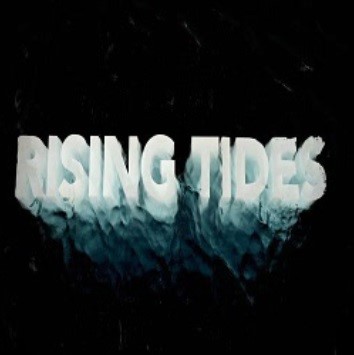 Rising Tides is another reliable Kodi addon you can use to stream WWE Wrestlemania 2023. The addon offers a great selection of sports streaming options, including a section for live PPV events. To watch Wrestlemania, navigate to the Live PPV events section, where you'll find links.
One of the great things about Rising Tides is its user-friendly interface, which organizes live events based on the order they're taking place and provides multiple sources for each event. This allows you to choose the link that works best with your video quality preferences. The addon also provides a diverse range of sports.
How to Install Rising Tides on Kodi Addon
3. The Loop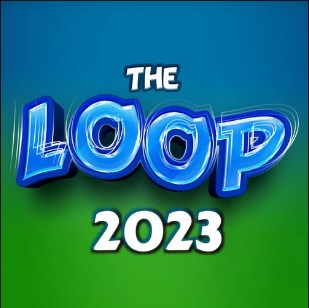 The Loop is an excellent sports Kodi addon that provides both direct links and live TV channels. The addon's main page offers several categories that include AutoZone, 24/7, Fight Zone, Football, NFL, NHL, MLB, and NBA.
To stream Wrestlemania via direct links, simply navigate to the Fight Zone category. Alternatively, you can go to the 24/7 section and find scrapers such as LNTV, RBTV, and UKTVNOW. You can use these to access either Super Sport or Sony TEN.
How to Install The Loop Kodi Addon
Other Kodi addons you can use to watch Wrestlemania 2023 for free are:
Wrap Up
Wrestlemania is usually the biggest WWE event of the year; it's quite the spectacle year in and year out, and the 39 edition is set to be one of the best to watch, with an exciting card backed by brilliant storylines. If you want to watch it, you can use the guide above. However,
Enjoy!