Here's how to watch WWE Crown Jewel 2023 using various free and paid methods. The guide lists various apps and addons that can be installed on Firestick as well as other streaming devices.
This Saturday, WWE returns to Saudi Arabia for the second event of the year after Night of Champions earlier in May. As one of WWE's biggest events, Crown Jewel always features the biggest names in the promotion. And this time round, "The Head of the Table," Roman Reigns, will be making his special live event return after some time away. He is enjoying a legendary title reign that stands at well over 1,000 days and will be facing the fastest-rising star in Smackdown history, LA Knight.
WWE Crown Jewel will take place this Saturday, November 4, in Riyadh, Saudi Arabia.
Here's a quick laydown of all the matches to expect at Crown Jewel 2023.
Crown Jewel 2023 Main card
Undisputed WWE Universal Championship: Roman Reigns (c) vs. LA Knight
When Roman Reigns came back on the season premiere of Smackdown on October 13, he had a potential challenger in the name of LA Knight waiting. After a confrontation on the same night, LA Knight challenged Reigns on Smackdown on October 20, and the Head of the Table accepted. While LA Knight has never even had a championship match, he has risen tremendously to the top of the promotion in just a single year, thanks to his abilities and charisma. Can he be the person who finally dethrones Roman Reigns? Watch WWE crown jewel 2023, to know!
World Heavyweight Championship: Seth Rollins (c) vs. Drew McIntyre
The Scottish warrior requested a title shot from Rollins in an unusual way as he looked McIntyre, The Visionary, right in the eye to ask for the match. The two have been involved in 9 singles before, with the record standing at 5-4, the edge on Rollins.
United States Championship: Rey Mysterio (c) vs. Logan Paul
After winning against Dillon Danis in their crossover boxing match on October 14, Logan Paul returned to the WWE with an eye for gold, specifically the United States Title being held by Rey Mysterio. The Social Media Megastar has previously defeated Rey Mysterio, but that was in a tag team match with The Miz against Rey and Dominik Mysterio at WrestleMania 38. It was Paul's first-ever WWE match, not the one we'll watch on WWE crown jewel 2023
John Cena vs Solo Sikoa
John Cena has been crossing paths with Roman Reigns since 2021, and the 16-time World Champion has taken him on several times. But this time round, he ushered LA Knight to challenge Reigns. In the process, he delivered an Attitude Adjustment to Solo on the October 20 edition of SmackDown, making this showdown inevitable.
Other matches of the WWE crown jewel 2023 to watch, include:
WWE Crown Jewel Special Live Event Details
The 2023 Crown Jewel pay-per-view will take place on Saturday, November 4, at the Mohammed Abdo Arena in Riyadh, Saudi Arabia and, if you can't be there, you'll be able to watch it online.
Below are the time details.
Date: Saturday, November 5
Main card: 12 p.m. ET | 11 a.m. CT | 9 a.m. PT | 4 p.m. UK
Venue: Mohammed Abdo Arena in Riyadh, Saudi Arabia.
WWE Crown Jewel 2023 Match Card
Undisputed WWE Universal Championship Match: Roman Reigns vs. LA Knight
WWE World Heavyweight Championship Match: Seth Rollins vs. Drew McIntyre
WWE Women's World Championship Match: Rhea Ripley vs. Nia Jax vs. Zoey Stark vs. Shayna Baszler vs. Raquel Rodriguez
WWE United States Championship Match: Rey Mysterio vs. Logan Paul
WWE Women's Championship Match: IYO SKY vs. Bianca Belair
John Cena vs. Solo Sikoa
Cody Rhodes vs. Damian Priest
How to Watch WWE Crown Jewel on Firestick
In this guide, we'll show you three of the best ways you can use to watch WWE Crown Jewel 2023 on Firestick. These include:
Streaming via official apps
Watching the event via free streaming apks
Accessing free streams through Kodi
✔️ Method 1: Watch WWE Crown Jewel via Official Apps
Peacock (US)

Peacock is the home of WWE in the US, having taken over from the WWE Network. The streaming platform provides all WWE content, from WWE live special events to WWE originals. To watch WWE Crown Jewel 2023 online, you won't need to pay a special price, as the regular subscription is sufficient. A monthly subscription with ads goes for $5.99, while a premium plus subscription (no ads) costs $11.99.
Note that if you can get or have a Peacock TV subscription, but you are not in the US, you will come across geo-restrictions. To access the stream, you will need to use a reliable streaming VPN such as Surfshark to connect to the region and appear as if you are physically there. Surfshark has hundreds of super-fast servers in several US cities.
WWE Network (Worldwide)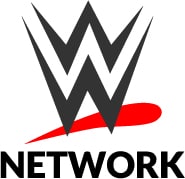 Outside the US, the best streaming service you can use to watch the Crown Jewel 2023 free online is the WWE Network. This is the organization's own streaming service, and it provides access to all content WWE. The service is available all around the world, and it goes for $9.99 a month. You won't need to pay extra to watch the special live event, and you can also watch RAW and Smackdown.
But while the WWE Network is available worldwide, it's also important to note that the network restricts access to the country of registration. This means that if you have traveled, you will still need to use Surfshark to connect to a server back home.
✔️ Method 2: Stream WWE Crown Jewel 2023 via free Apks
Besides the above two methods, there are also some free ones you can use to watch WWE Crown Jewel 2023. The first is streaming apks. These are free streaming apps that aggregate content from various live TV channels around the world. And since WWE Crown Jewel will also be on TV in various countries, you can use these channels to watch the event. Specifically, you can watch the live event using Sony Ten Sports 1 and WWE Network.
However, the fact that these apps provide free streams also makes them questionable in terms of legality. As such, there are some precautions you need to take.
⚠️ Free Streaming Precautions
Free streaming apks distance themselves from the content you can access through the app by stating that they simply act as search engines for links. This means that you are entirely responsible for the type of content you access using the app. If you stream pirated content knowingly or unknowingly, you can receive a copyright infringement notice or face legal charges.
👉 To ensure you don't end up on the wrong side of the law, we advise streaming fans to always use a VPN when streaming on free apps and addons. The VPN will help protect you by encrypting your traffic to ensure that your ISP can't tell what you are accessing. It will also change your IP address, making you anonymous.
But at the same time, you'll also need to choose your VPN carefully.
⭐ The Best VPN for Streaming
To stream without buffering and have the required levels of privacy and security, we strongly advise that you use Surfshark. This is currently the best VPN for streaming, and here's a highlight of its features:
⚡ Superb Speeds: Guarantees a smooth live streaming experience.
🌍 Huge Server Network: You can connect to a nearby server for a fast and stable connection.
😲 UNLIMITED Devices: Connect dozens of devices at the same time!
🔑Unblock Anything: Safe access to censored apps, websites and torrent sites.
😎 Best in Privacy: The VPN doesn't keep any activity logs, and so your activities are only known to you.
🔐 Top-notch Security: This VPN uses AES 256-bit encryption and provides multiple protocols alongside other security features such as a kill switch, DNS & IPv6 protection and WireGuard.
💳 30 Days RISK FREE Money-Back Guarantee: In case you do not like the service, you can get every penny back if you cancel within 30 days!
Also, you can
enjoy our exclusive 82% discount on Surfshark VPN
, thanks to our deal with the VPN provider.
With that out of the way, we can look at some of the best apks to watch WWE Crown Jewel.
1. Rapid Streamz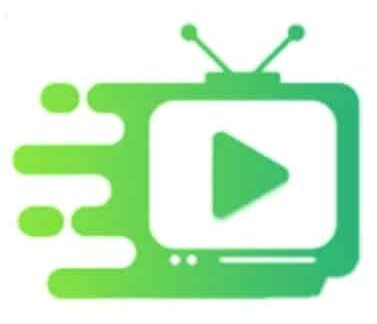 Rapid Streamz tops our list of the best free streaming apks to watch WWE Crown Jewel 2023 free online. The app specializes in sports events, and it allows users to access pretty much any event they'd like. On the app's main page, there are various sections meant to make accessing an event straightforward. These include WWE, Boxing, Football, NFL, Cricket, Rugby, Motorsport, and MMA, among others. The easiest way to watch Crown Jewel using the app is to go to the WWE section, as you'll find a ready link.
But besides this option, you can also utilize the app's live TV section. This section is just below the various sports categories provided and has its own sections. These include the likes of African TV/DSTV, USA TV, UK TV, Indian TV, Pakistan TV, and Sports TV. Here, you can go to Sports TV and select either Sony Ten Sports 1 or WWE Network.
How to Install Rapid Streamz on Firestick & Android TV
2. Live NetTV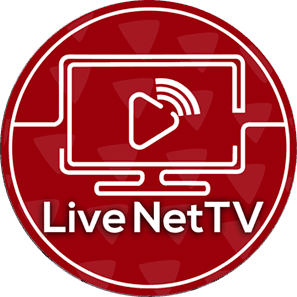 Live NetTV is a popular free streaming app that specializes in live TV channels, as the name suggests. The app provides roughly 700+ channels sourced from different regions of the world. To make it easy to access these channels, the app groups them into categories such as Sports, Entertainment, Documentary, Religion, News, and Kids. There are also country-specific sections such as Germany TV, France TV, UK TV, USA TV, Indian TV, Pakistani TV, etc.
The easiest way to watch WWE Crown Jewel is by going to the Sports section. Here, you'll find 130+ channels, among Sony Ten Sports 1 and the WWE Network. Most Live NetTV channels have multiple streams, so you can always switch if one is not working well. Live NetTV has a mobile and TV version, the latter being useful on Firestick and Android TV.
How to Install Live NetTV on Firestick
3. TVMob Pro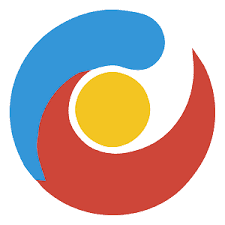 TVMob is known for its fantastic interface that uses a material design and its many features. However, these do not overshadow the fact that the app provides 1000+ live TV channels, ensuring you can always access what you are looking for. The channels on TVMob Pro are organized in an alphabetical manner, with a denotation of the source country.
However, you can watch WWE Crown Jewel 2023 easy by going to the menu option. This option lets you narrow your channels using several categories: Sports, Entertainment, Movies, Music News, Documentary, kids, and Food. Under Sports TV, you'll find Sony Ten Sports 1. You can also check the schedule section to see if the event is listed there.
How to Install TVMob apk on Firestick & Android TV
✔️Method 3: Watch WWE Crown Jewel 2023 Using Kodi Addons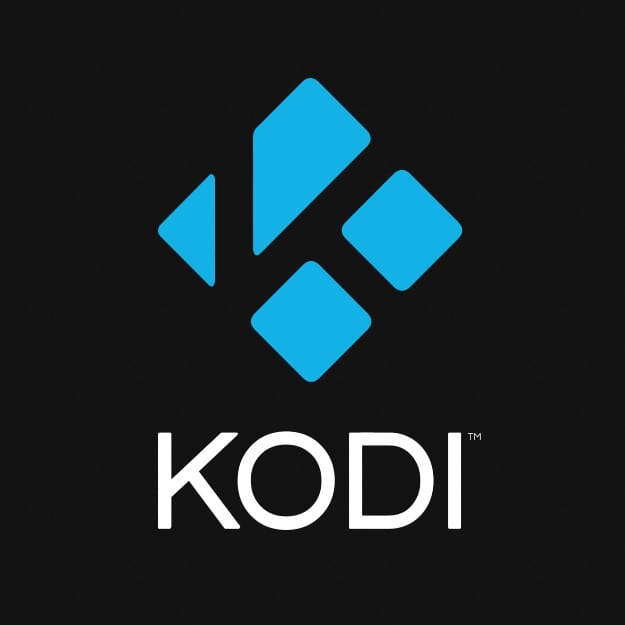 Another alternative you can use to watch WWE Crown Jewel 2023 is Kodi. It is an all-in-one platform that allows you to access a wide range of content by installing the right addons. If you are not familiar with the whole thing, you can install Kodi on Firestick or any other device to get started.
From there, you will need to install a few Kodi addons that will source the links for WWE Crown Jewel. However, it's important to note that third-party Kodi addons can also give you access to legally questionable links, so it's important to ensure that you use Surfshark VPN to stay safe.
1. The Loop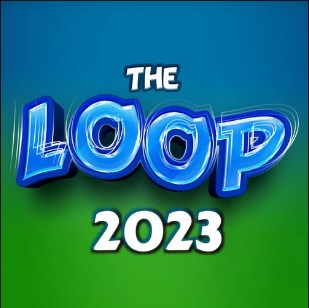 The Loop is an awesome Kodi addon that majors in sports coverage. The addon provides many sections on the homepage, including AutoZone, 24/7, Fight Zone, Football, NFL, NHL, MLB, and NBA. You can go to Fight Zone, and you'll find WWE Crown Jewel there.
There's also another option you go with, the 24/7 category. This category comes with several of the best live TV scrappers, including LNTV, RBTV, and UKTVNow. These all have Sony Ten Sports 1. One of the best features you'll note about The Loop is that the addon lists major ongoing competitions on the top of the main page.
How to Install The Loop Kodi Addon
2. DaddyLive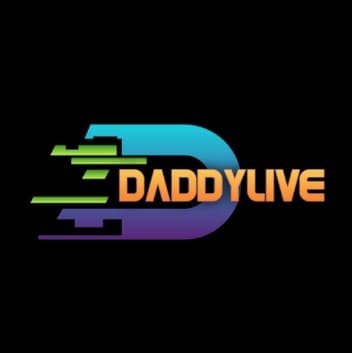 DaddyLive is an awesome live TV Kodi addon that lets users access hundreds of sports channels sourced from different regions of the world. The addon organizes these channels into two main sections: Live Sports and Live TV. The Live Sports section is quite commendable as it provides a huge list of sports that you can watch through the addon. Some of them include PPV Events, WWE, UFC, Boxing, Tennis, American Football, Basketball, Futsal, Soccer, Golf, Field Hockey, Rugby, and Motosport.
The easiest way to watch Crown Jewel 2023 through DaddyLive Kodi addon is to go to the WWE sub-section of Live Sports. Alternatively, you can go to the Live TV section. Here, you'll find a list of all major sports TV channels from across the world.
Here's how to Install DaddyLive Kodi Addon.
3. The EndZone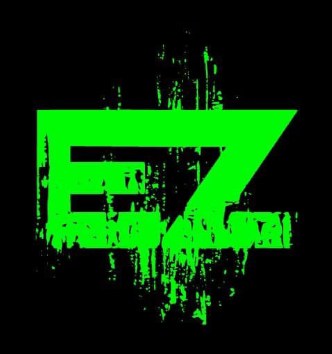 Another option you can have is The EndZone. It is a reliable sports Kodi addon that provides several different sports, with a focus on American sports fans. The addon offers content organized into several categories: NFL, NCAAF, NBA, MMA/Boxing, Nascar/Formula One, Wrestling, and MLB.
To watch WWE Crown Jewel for free through the EndZone, just open the Wrestling section, and you'll find a link. One of the best things about The EndZone beyond its simplicity is that it offers streaming links in HD to ensure that you maximize your streaming experience.
How to Install The EndZone Kodi Addon
Other Kodi addons you can use to watch WWE Crown Jewel 2023 for free are:
Wrap Up
WWE Crown Jewel 2023 is set to be quite exciting as WWE's top names clash in this mega event and you can't miss to watch it. We'll get to see LA Knight challenge the returning Roman Reigns, and Jake Paul will also try to take the United States Championship off Rey Mysterio. If you don't want to miss out on the action, the guide above should help you catch the event live. However,
Enjoy!