If you asked me how I imagined May 2020 would be, I would've painted a totally different picture from what is actually happening. It has been about 5 months since the outbreak of COVID-19 in Wuhan, a pandemic that has completely changed the world. Today, we are as far as knowing how bad things will get as we are in pursuit of finding the vaccine.
Almost half the world's population is in lockdown, and staying indoors remains the safest option to avoid infection. The World is changing with COVID and in this article, we highlight some of the large-scale socio-economic changes we've witnessed, and some we project will follow.
Now, the 12 things that changed in the World with COVID-19 Pandemic.
1. More appreciation for health workers
One of the biggest lessons we have learned from everything that is happening is how crucial the health system is in society. Health professionals have had to work countless shifts day and night to combat the virus. Many people, including retired health professionals, have also volunteered to help.
World leaders and citizens have shown respect to health professionals by sending out words of appreciation and flowers, giving mass applause, creating sculpture & musical tributes, and giving them public recognition.
2. Reduction in pollution during COVID Lockdown
The closure of factories, plants, businesses, and the transport network has led to a decline in carbon emissions. All around the world, pollution, and greenhouse emissions have drastically gone down. It is safe to say that nature is healing and perhaps we are the problem.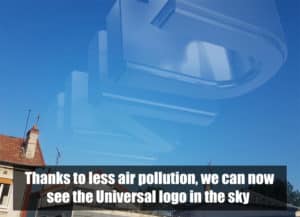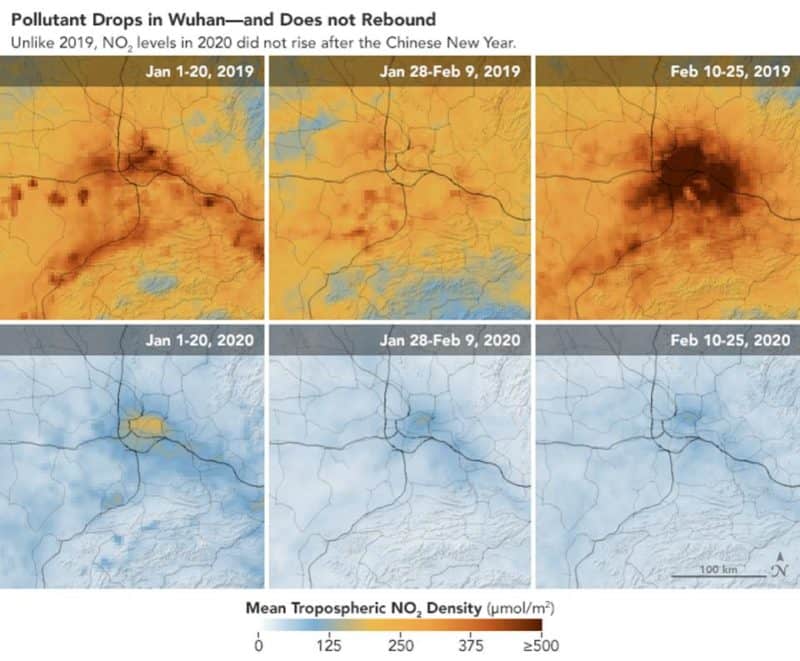 Pollution levels have dropped by about 50% in New York compared to last year at such a time. The same reduction has also been recorded in China, where emissions went down 25%. Coal use in China's 6th biggest power plant has since gone down by 40% too. Satellite data confirmed that NO2 emissions have also fallen in Europe, especially Northern Italy, Spain, and the UK.
3. Big run for streaming services like Netflix, YouTube Premium
With not much to do but stay indoors and cut our hair, most people have turned to streaming services and media providers for some enjoyment as well as to kill time. The loss of live sports has also contributed to a sharp and increased demand for services such as Netflix, YouTube, Spotify, Hulu, and Amazon Prime Video.
According to Recurly Inc, paid subscriptions for streaming video and TV shot up 32% in the week of March 16th. Netflix recently recorded a massive increase (about 16 million) in the number of subscribers as it bowled over Wall Street with its biggest quarter. The platform has then continued to excite users with some new enthralling titles such as Extraction and Tiger King.
Amazon-owned Twitch has so far recorded a 31% viewership growth. It has also reported a total of 43 million watch hours compared to 33 million between 8th and 22nd March. YouTube has also seen increased viewership as most people have turned to the platform to learn new skills, easy ways of doing day to day stuff, get tips, listen to music, and watch tutorials and comedy shows.
The stay at home order has also presented most people, especially food enthusiasts, with an opportunity to try new recipes from YouTube and cooking channels. To stamp out any misinformation on its platform, YouTube added a direct link to the WHO page on the COVID-19 situation at the top of search results.
Several platforms such as Netflix, Disney Plus, Amazon, and Apple have even had to reduce the streaming video quality in some regions to handle the strain of new subscribers/users. YouTube has now set videos to 480p, although one can still change to a better resolution.
Production company and studio employees are also working from home as they wrap up on TV shows and movies that were slated for release during this period and upcoming months.
When it comes to IPTV services, the picture is similar to that of other streaming services. The coronavirus pandemic has driven up service offerings in East Asia and other regions. IPTV services have transformed to ensure they meet the demands and needs of communities in areas like China and South Korea.
How to Install Smart IPTV on Firestick
4. COVID is spiking the demand for VPN services
The WFH move has led to an increased demand for VPNs and a consequent upsurge in VPN usage. VPNs have grown to become indispensable tools in the recent past due to their security and privacy functionalities. There is a need to ensure data shared between company employees is safeguarded as a majority of people are now working outside enterprise network perimeters. VPNs are the way to go as they not only hide one's IP address but also encrypt the traffic to and fro the workstation.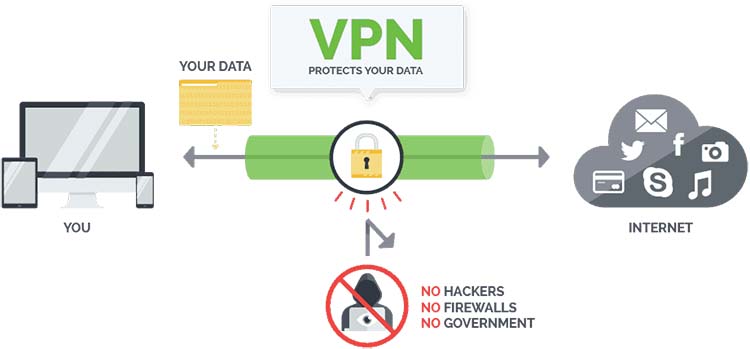 Recent years have however shown that VPNs are no longer used just for remote working, but rather for personal privacy and security, as well as for streaming and downloading. This is especially due to functionalities such as:
Hiding a user's real identity (IP address) while streaming
Hiding activities from the ISP
Evading censorship
Circumventing ISP blocking
Avoiding ISP throttling
Avoiding DMCA notices
Streaming on Kodi, IPTV Services, third-party app free streaming, and downloading torrents are some of the tasks that require a fast and reliable VPN service. For such, we recommend that users go with CyberGhost as its one of the fastest and best VPNs for streaming. It offers special streaming servers that ensure fast and private access; you can get it with our exclusive discount below. You will also be entitled to a money-back guarantee period in case you wish to cancel your service!
During this period, VPNs have also proven to be super useful tools in unblocking content on streaming platforms such as Netflix. Once you get a VPN that is capable of unblocking Netflix, you can expand your streaming library to watch titles that are not available in your country.
CyberGhost VPN allows users to unblock various Netflix catalogs that include:
Netflix US
Netflix UK
Netflix Germany
Netflix Japan
Netflix France
The VPN has special streaming servers marked with the service and country they are optimized for, and users can also unblock other streaming services such as Disney+, BBC iPlayer, Hulu, YouTube Premium, Crunchyroll, ZDF, CBC, and ESPN+ among others.
<Unblock Netflix with CyberGhost>
5. The current situation in China
China has been the focus of media for the larger part of the year – well, it all started there. Apart from that, leaked data revealed that the Chinese government might have understated the spread of the coronavirus in the country by up to 520% in a day!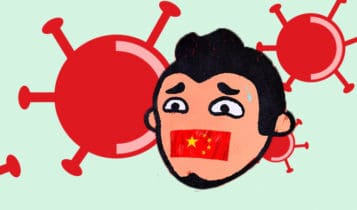 It is also alleged that the country cooked up figures of infected cases to paint a picture that the situation was being contained, when in fact, it wasn't. Vice recently reported that the government barred health workers from mentioning any news related to coronavirus in chats.
After the death of Dr. Li Wenliang, Coronavirus quickly became a topic of dissent in the country. The Chinese people were angry that the viral disease had gone full-brown, and the doctor that had sent a warning earlier was punished. This anger was expressed through Chinese social media site Weibo, with the top two trending hashtags being "Wuhan government owes Dr. Li Wenliang and apology" and "We want the freedom of speech." But as you would expect, both hashtags were quickly censored.
Following the events, Data from Google Trends showed an upswing in VPN searches in the country. The Chinese government then responded by intensifying the interdict on VPNs usage. It would seem the government has something to hide after all despite claiming it has been nothing but transparent.
However, despite the increased VPN embargo, two VPNs are still functioning in the country, and this can be attributed to the fact that their obfuscation capabilities are frequently updated to overcome new restrictions.
Superb uptime in China
Daily review on the service in China
Tor Version of their website
Various mirror sites that are not blocked
Fastest VPN in the country
Zero connection and activity logs
24/7 Customer support
Combines multiple technologies to work in China
Optimized Server for China users (San Fransisco)
Decent speeds
Decent uptime
Solid security (AES 256-bit encryption)
"No Logs" policy
Efficient customer support
What is happening in China. Why are they looking for a VPN?
6. Adopting the idea of WFH
Most organizations and companies have resolved to have their employees to work from home during this critical time. WFH has been lauded as an effective way of being productive while also reducing infection rates. Having a good home workplace during this period has proved to be a good idea.
There are YouTube DIYs and articles to help set up home workplaces for those new to the whole working from home idea. Interactions have been taken online with communication being conducted through messaging and video call apps such as Zoom, Skype, Duo, GoToMeeting, and Hangouts.
Priori Data reported that downloads of Skype and Zoom all went up by over 100% in March. Zoom, in particular, has earned widespread popularity as the favored application for video calls. The app has been downloaded by millions of users these few past few months, despite the incidents of zoom bombing.
Even so, Microsoft's Skype still leads the chart in terms of active users with 59 million daily active users in March. In the same period, Zoom recorded 4.3 million active users. The difference is understandable though, seeing as the latter specializes in video call meetings, whereas Skype is both a messaging and video-conferencing application.
But those aren't the only platforms witnessing an uptick in usage. WhatsApp has so far recorded a 40% increment of usage from a 27% increase in the initial days of the pandemic. The increase is especially higher in regions where the pandemic hit hard. In Spain, for instance, WhatsApp usage increased by 76%. Other social applications that have recorded gains during this period include WeChat and Weibo.
7. Escalated COVID-19 cyber attacks
Now more than ever, there are many security vulnerabilities, and challenges as millions of people are working outside the company networks. Cybercriminals and hackers are poised to use this period as an opportunity to try and steal company information or attack company systems via any form of malware.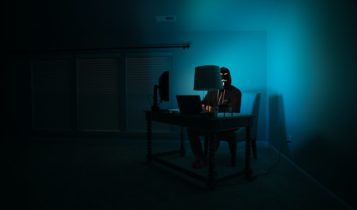 Ransomware, in particular, is reported to be on the rise. A tracking app named "COVID-19 Tracker" sailing under false colors as an outbreak map tracker ransomware was found to be ransomware. The app was set to lock down a user's phone and demand $100 to be paid within 48 hours.
Today, there are many spam & malicious websites disguised as COVID-19 related websites to trap internet users. A Check Point report shows that "Coronavirus-themed domains are 50% more likely to be malicious than other domains". These sites are aimed at exploiting netizens looking to up-to-date with the COVID-19 situation through phishing scams.
This surge in cyber threats has drawn the interest of the FBI. The Bureau has since issued warnings on duplicitous schemes during this COVID-19 pandemic. Some of these cybercrimes include phishing email, bogus CDC alert & emails, as well as the promotion of sham COVID-19 products and treatments.
8. Taking classes and concerts online
The education sector is another front that has been dealt with a massive blow following the rapid spread of coronavirus. The academic calendar has been disrupted globally. Some institutions such as universities and high schools have adopted online classes and lectures to avoid lagging behind their planned schedules.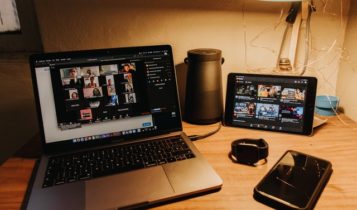 Microsoft reported that over 180,000 educational organizations spread across 175 countries were using Teams for Education. The overall minutes of all total meetings on March 31st were 2.7 billion from a third of the number (900 million) on March 19th.
In other regions, students are using Zoom to attend lectures, do presentations, and carry out tests. Group chats have also become popular on messaging such as WhatsApp are students try to interact and exchange ideas.
Artists and music bands have also taken to the online realm to provide entertainment to their fans. The live feature on Facebook-owned Instagram has been instrumental in airing these online shows and concerts.
9. Pet adoption
This may come as a surprise, but there has been spiking interest in pets, especially dogs. Cats, on the other hand, can't wait for us to get back to the normal routine so they can have the house to themselves during the day.
The thought of isolation and boredom during this social-distancing period has prompted several people to adopt animals to provide companionship. Besides, there is plenty of time on hour hands now to take care and train pets. Dogs have been hailed as the perfect companions in the past.
In addition, they give one a valid reason to go out for a walk. In California, one is allowed to walk their dogs. Seeing as almost everyone wants to get a feel of the outside environment, you can understand why people want to take in dogs during this period.
10. COVID-19 Panic shopping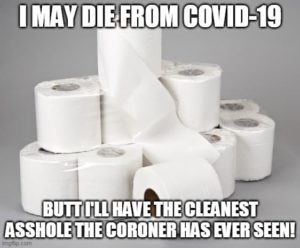 You'd expect people to rush for essentials such as grocery items when a government announces curfew or lockdown. However, COVID-19 has made it evident that toilet paper is the first thing that comes to mind when one hears quarantine. In the initial days of the pandemic, many rushed to buy toilet rolls that they became scarce in supermarkets.
Some supermarkets had to set a limit on the maximum rolls a person could buy. Fights were reported in malls and shopping centers as people moved up with trolleys piled with rolls. In Australia, a newspaper even had to print 8 more pages to help out in toilet paper shortage!
11. Huge demand for online exercise classes
The stay at home order has consequently meant that morning/evening runs, gym sessions, yoga classes, and many other exercises & recreational activities are curtailed. This has led to an increased demand for online exercise classes. Hotpod Yoga, a fitness company, announced its intention to stream classes for its members so they could stay fit.
Other digital offerings have expressed their interests in ensuring people exercise even when social distancing. California-based wearable company Fitbit revealed it would be offering three-month free trials of Fitbit Premium and Coach Services. Virgin Active also declared it would provide virtual workout via its website and other social platforms.
On YouTube, a channel run by fitness trainer Joe Wick streams daily exercise classes "PE with Joe" on weekdays. The Channel is called "The Body Coach" and recorded over 2.1 million views in the first class.  "With the schools closed and with us all spending more time at home, it's more important than ever that we keep moving and stay healthy and positive." wrote Wicks wrote in a blog.
12. A Huge Financial Crisis on the way?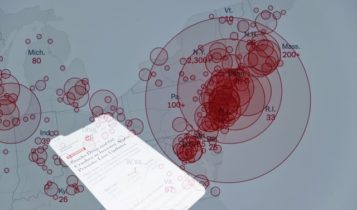 Governments have responded fast with various measures meant to curb the spread of the virus and introduced rapid financial policies to cushion the economy. However, with the Covid-19 pandemic poised to be affecting business and employment around the world for an uncertain amount of time, it is inevitable that the world will face a financial crisis.
At the moment, experts can't even begin to predict the end of the ongoing recession. However, the current collapse is already making the 2008 financial crisis seem like a mere dry run. Returning the economy to even 70% now seems like a distant dream, and with no hope of a vaccine in sight, we can only hope for the best!
---
And that's it! Feel free to add more COVID World changes to the comments area.
If you liked this article please share it on your social channels to help us write the best content for you.
Have a good day!