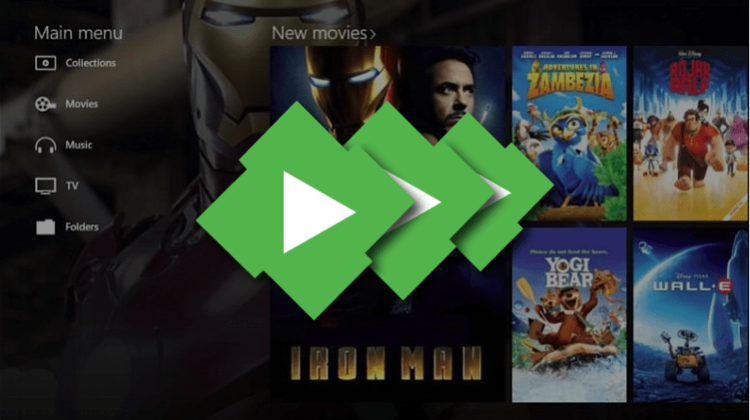 Emby is a new streaming application that is arousing great curiosity and enthusiasm. Answering to our readers's requests for more information on this app, here's a Guide about the Best Plugins for Emby to watch Free Movies & TV Series…
Emby is a media server that was stably released on July 17, 2018. Emby, formally known as Media Browser, allows you to play, stream, and organize your media files. Can be downloaded on many devices, including TVs, phones, computers, and game consoles. The Emby device download is available for
Chromecast
Apple TV
Windows
Linux
macOS
Xbox360
Amazon Fire TV
Roku
Free BSD, and many more.
Emby works on a client-server framework with the devices mentioned being considered clients. You will also need to install Emby on a server and you have several options to choose from in this regard from Windows to Mac and Linux. You can even install it on the Shield. Check out our instructions on installing Emby for more information on this.
Emby offers free and premium features that allow you to experience Emby at its fullest potential. If you want to enjoy the advanced features, as of April 15, 2019, Emby offers monthly, annual, and a lifetime subscription. The monthly subscription is $4.99. The yearly subscription is $54, and there is a flat fee of $119 for lifetime access to Emby with all the advanced features.
What Are the Premium Features of Emby?
There are 12 premium features available with Emby, including
Offline media
Emby DVR
Free apps
Cover art
Cinema mode
Cloud sync
Emby theater
Automatically convert content
Folder sync
Backup and restore
Podcasts
Smart home
What Are the Best Plugins for Emby?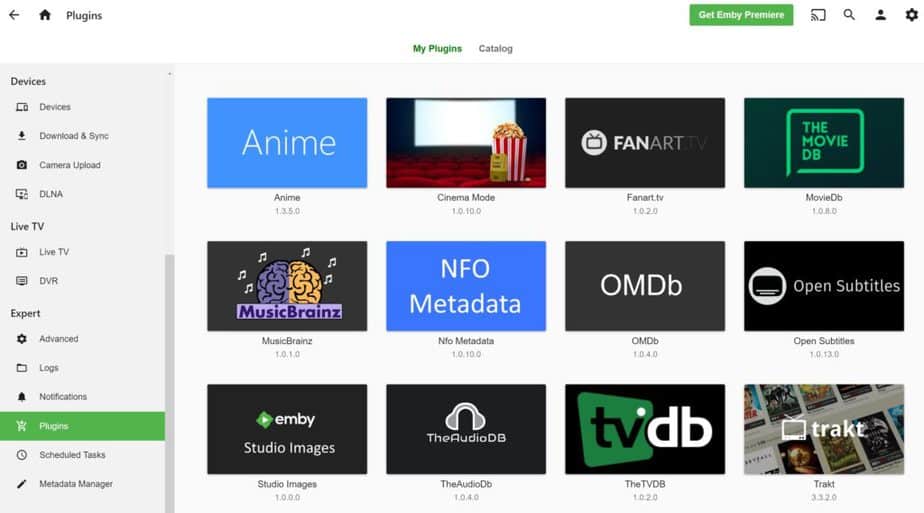 To find the best plugins for Emby, browse the catalog. You can find this in the server in the left menu under the Expert heading.  By using the catalog, you will find the available plugins.
Popular Emby plugin categories include:
Channels
Content providers
Live TV
Metadata
Notifications
Social integration
Channels
You use internet channels to allow access to streaming media, including audio and video. Settings for individual channels can be adjusted by selecting the channel in the "My Plugins" tab.
Content providers
Did you know you can enable the content providers plugin? This feature allows you to download a variety of content types, including similar and beneficial content for your existing media, books, and games.
Live TV
Live TV is a popular plugin with Emby users. With this plugin, you have access to TV channels and their live broadcasts. To enable live TV, you need to adjust your TV tuner. Your TV may have more than one tuner or no tuner at all. If your TV does not have any tuners, your TV may have M3U based IPTV sources. Once you've configured your settings, you can add TV guide data sources. Keep in mind there may only be one source available. The last step is to make sure your channel lineup matches the guide data.
Metadata
This allows you to add filters and scrappers when you need to.
Notifications
Notifications give you the opportunity to remain informed about the server's activity. These notifications are available in many formats, including email, Windows, Android, iOS, and many more. An out-of-the-box server features one notification service, which is the built-in server dashboard. The notification icon will appear in the right-hand corner of this software's interface at the top of the dashboard.
Social integration
Social integration is also available with Emby software. This plugin gives you access to many social networking features.
Should You Use a VPN When Streaming with Emby?
Yes, a virtual private network should be used when you're streaming with Emby. Security is an important aspect of daily life. When you're streaming without proper security, such as a VPN, you are giving hackers access to all of your personal information, which could lead to identity theft and other issues that can drain your finances. There are different reasons using a VPN is beneficial for streaming purposes and more.
Improved Security
One of the primary features of a VPN is additional security for your online safety and security, especially if you frequently use public Wi-Fi or an unsecured internet connection. By using a VPN, your files, personal information, and other data are encrypted so they are well-protected and secure.
With recent changes in laws and regulations in the US with the revoking of net neutrality and Europe with its institution of Article 13, privacy and security are more at risk than ever before. VPNs like Surfshark help in this regard. They create a secure, private tunnel between your device and the VPN server. This is really important when it comes to streaming content.
Price and Value
Having peace of mind is priceless. When you're using a Good VPN like Surfshark, the price for these services is often quite reasonable.  Many people believe that free VPNs provide them with all of the security that they need, but in reality, free VPNs can end up costing more in the long run.
You see free VPNs do not guarantee to not log your activities online. This means that if asked they will provide your details to the ISP or authorities completely removing the protection you mistakenly believe you have.
Another advantage to a Good paid service like Surfshark is that it provides you access to more servers. This is important in two different ways. VPNs filter your traffic which means they need to be fast. Slow servers will only cause your video streams to buffer which is extremely annoying. The other part of this is with something called georestriction. Often video streams are restricted to certain countries or regions. If you use a VPN server in a country where the content is available, you can bypass these restrictions though and watch your content as if you were physically in that country!
Don't Believe the Hype
Many people are under the impression only advanced computer users can put VPNs to good use, but this is a myth. Anyone who uses the internet can safely and effectively use VPN service. Once you find a provider that offers what you need, you pay for the service, download the client, and start using it. You will also be prompted to create an account, which will help you keep track of payments.
Whether you need a VPN that has all the bells and whistles or a simple VPN service that gives you just enough protection to stay safe while you're browsing the internet, the best option is definitely Surfshark. Fortunately for you, we managed to get an exclusive 82% of Surfshark.
How Do You Install Plugins On Emby?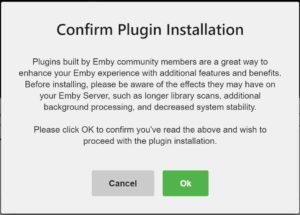 Plugins can easily be installed by selecting or clicking on the plugin from the directory that you want, which is in the plugin catalog tab.
Once you click the plugin you want, a detail page for the plugin will appear with the option to install it. If there are different versions of the plugin that can be installed, the different versions will appear and you will be informed of the current version you are using.
Once you have installed the plugin, you simply need to restart the server and it will be available to you for your use.
The Best Emby Plugins For Your Enjoyment
As there are many different categories to choose from, I'll list below some of the must-have plugins to enhance your Emby and make it a standout media server. These are all available directly from the plugin catalog tab. In future posts, we'll talk about some of the third party Emby plugins you can look at to enhance your system even further.
Trakt
For anyone that enjoys Television and Movies, Trakt is an essential plugin. While it doesn't serve content itself it tracks (hence the name) everything you watch. This might not seem useful at first but when you find it automatically suggesting the next show to you, you'll be hooked.
IPTV
This is one you definitely want for your collection.  Once you associate this with an IPTV stream you're going to be in great shape.  Simply click through the settings to get all configured and setup.
Slack
Slack is one of the best tools for communication that you can find. Emby has a direct integration with Slack that can let you access some of that goodness.
PlayOn
An excellent channel, PlayOn sorts all of your content into folders making it really easy to find what you're looking for. Simply connect to the PlayOn Server to take advantage.
Kodi Companion
Fans of Kodi are going to love the Kodi companion as it enables faster startup sync.
Conclusion
As you can see this new media center while still only in its infancy has lots to recommend it. The plugins provide a lot of the basic functionality that you would be interested in and as time progresses this is only going to become more powerful. When complemented by Kodi and third-party plugins, Emby is going to be a force to reckon with! So go ahead and try these official Plugins for Emby, but remember always to use a Good VPN service like Surfshark when streaming as it will help you by-pass georestrictions while keep your identity and activities safe.
Hope have answered the questions on What Are the Best Plugins for Emby to watch Free Movies & TV Series. If so, please rate it and share it with your friends.
Have nice streaming!
[kkstarratings]