Emby is a great Streaming application offering its users the best of two worlds; the Plex and Kodi worlds. However, as you probably know already, some streams available may be under copyright and transmission restrictions. Therefore is important to get protected and safe and this is a guide on the Best VPN services for Emby available out there.
Emby, released in July 2018, is one of the newest home media streamer and entertainment centers. The software is usually mentioned on the same breath as Kodi and Plex, and you can check out our comparison of the three.
Emby operates on a client-server architecture; you will need to install a server on one of your computers besides the client app on your Firestick, Android box, Smartphone or laptop. From there, you will be able to stream content on your home network even while on the go.
To make Emby more usable, you can also install the Best Plugins for Emby to watch free movies & TV Shows. This way you will be able to stream from the internet; but, the same also means that you will need a VPN.
Why do I need a VPN for Emby?
VPNs have become the most useful companions for cord cutters, as governments have continually stepped up their monitoring habits. The repeal of Net Neutrality in the US and the introduction of Article 13 in EU countries makes having a reliable VPN somewhat a necessity.
Here are a few reasons why you need one for Emby:
For Privacy & Security
Every time you access the internet without a VPN, your ISP can always tell the websites you visit, the files you stream or download, etc. The servers you access can also see your real IP address which is your online identity; so they can copyright trolls. To avoid exposing yourself or running the risk of getting a DMCA notice, you need a reliable VPN for Emby.
Circumvent Geo-restrictions
While streaming on Emby, you are bound to come across some files that have been restricted to certain regions. To access such content, you will need to change your virtual location; this is something that only needs a few seconds with a good VPN.
Avoid ISP Throttling
Throttling speeds has become a norm among ISPs all over the world. They usually do this when they notice that you are streaming illegal content, using a lot of bandwidth, or even just to tempt you to upgrade to a bigger plan. With a VPN, your ISP won't know anything about your internet usage; so they won't be able to throttle your speeds.
Choosing a VPN for Emby
A VPN for Emby is meant to make you private and secure while streaming; also lets you beat ISP throttling and circumvent any geo-restrictions that you come across.
However, knowing that you need a VPN is one thing, but choosing the right VPN is another. Basically, choosing a VPN usually depends on your needs and budget; but there are still some factors that a good VPN for Emby needs to meet:
Zero logs
Fast speeds
Huge server network
Highly compatible and easy to use VPN apps
Solid privacy and security protocols
Hassle-free Money-back guarantee.
Best VPN Services for Emby
By considering all the above factors and then running a few tests, here are our Best VPN services for Emby:
SurfShark – Top VPN at just $1.99 a month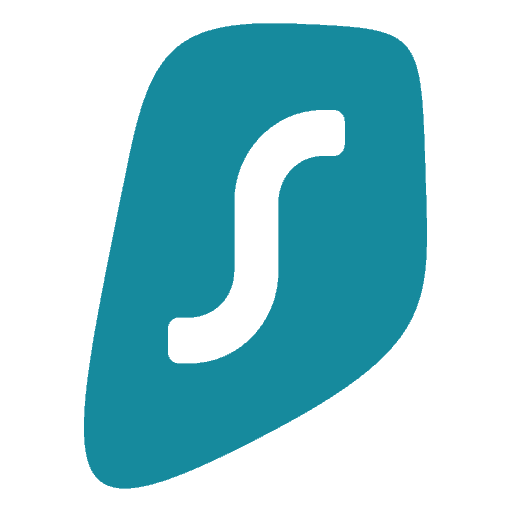 At last but not least on this list of the Best VPN services for Emby, SurfShark VPN is the new kid on the block, but it's already one of the best VPNs. The VPN has been continually growing in popularity due to its excellent speeds, great features, and ability to unblock almost any streaming service.
SurfShark is based in the BVI, and it promises to keep zero connection as well as usage logs. One of its standout features is called CleanWeb, a feature that lets you browse and stream with no ads, trackers, malware and phishing attempts.
You can install SurfShark on Windows, Mac, Linux, Android, iOS, and Fire TV/ Stick. There are also extensions for Chrome and Firefox browsers, and you'll be glad to know that there's no limit to the number of devices you can protect simultaneously.
The VPN gives an excellent chance of staying private and secure with a three-year deal and with our discount, you can use the VPN at just $1.99 a month. In case of anything, you also have a 30-day money-back guarantee.
---
IPVanish- Excellent Speeds & Friendly Prices
IPVanish is one of the fastest VPN services, and it combines this with very friendly prices, making it the best from this list of the Best VPN services for Emby.
The IPVanish is usually referred to a tier-1 service because it's one of the few VPNs that fully own and control their entire server network. This increases privacy, security, and reliability. The server network consists of 1000+ servers spread across 60 countries; This way, you can connect to any region of the world.
Though based in the US, IPVanish doesn't keep any connection or usage logs, making it great for privacy. The VPN can be installed on Windows, Mac OS X, Android, iOS, Linux, Windows Phone, Fire TV, Chromebook, and Routers.
We have also managed to get our readers an exclusive discount; it comes with a 7-day money-back guarantee.
---
ExpressVPN – The World's Best VPN Service
ExpressVPN is widely regarded as the best VPN in the market thanks to its all-round performance. The VPN is known for its superb speeds, excellent VPN clients, and the fact that it works with almost all streaming services, thus being listed in second place on this list of the Best VPN services for Emby.
More, ExpressVPN is an off-shore VPN based in the BVI, and it keeps zero connection and usage logs. Currently, it boasts 3,000+ VPN servers in 160 VPN server locations in 94 countries. This means that you can unblock content from any region.
ExpressVPN has apps for Windows, Mac, Linux, Android, iOS, Firestick, and various routers. There are also extensions for Chrome, Firefox, and Safari. The VPN will allows you to secure 3 devices simultaneously, and we have a special discount which includes an extra 3 months with the yearly plan. You will also be covered with a 30-day money-back guarantee.
---
Wrap up
Emby is great for streaming your home media. However, at some point, you will need to stream online content using Emby plugins. At that point, you will need a VPN, and you should ensure that you choose a VPN provider carefully.
We have analyzed and tested the VPNs listed above, and they are currently the Best VPNs for Emby to get protected and safe while streaming.