Real Debrid is a multi hoster service with many servers hosting user files and providing them at a lightning speeds, making a breeze the streaming, downloading or sharing large files. Learn more, by keep reading this article on What is Real Debrid and why you should use it for streaming and downloading…
Real Debrid has become quite popular among the streaming community and especially among Kodi users as it enhances the streaming experience. Today, we'll explore this online service deeper to know what Real Debrid is, and why you should incorporate it in your streaming endeavors.
What is Real Debrid?
Real Debrid is an unrestricted multi hoster that allows you to stream and download videos instantly at the best of your speeds. The multi hoster does this by providing high-quality links hosted on unrestricted servers to make the streaming experience as smooth as possible.
The multi hoster aggregates these links from a total of 56 supported hosts. These include hosts such as Mega, Data File, Big4Shared, Filefactory, etc. Such hosts provide premium content, and most of them would usually require you to pay for a subscription. Real Debrid simplifies the process of getting these links; even reduces the cost that you would have to incur to get such content.
Note: Even though Kodi provides users with many streaming links, most of these links are usually low quality; they are hosted on restricted servers. Beyond ISP speed throttling issues, this is why these streams suffer from buffering; hence the popularity of Real Debrid among Kodi users.
Is Real Debrid Legal?
Real Debrid states that it is a legal service and that they do not display links to illegal files. However, they further continue and state that "we and our host could not be held responsible if you download this type of content through our services."
Through this statement, Real Debrid absolves itself from any potential problems that you may face by using the service. The fact that they charge a monthly fee for premium access to alternative sources for blockbuster movies and shows means that a VPN is more important than it seems.
Further, you do not want to expose your identity and your activities; neither to your ISP nor to the various servers that you access. And especially if you use Real Debrid with Kodi, you are bound to stream content that may be termed as illegal; believe me you'd better stay away from copyright trolls.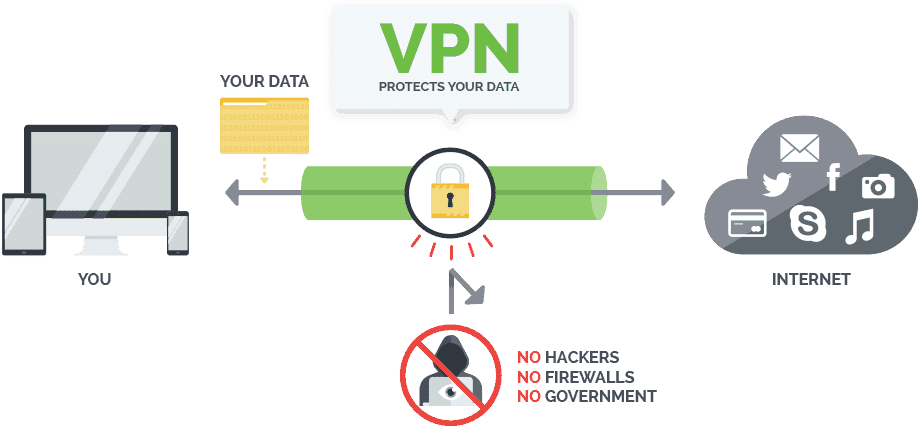 The best way to avoid all this mess is to use a VPN; the best VPN for Real Debrid is StrongVPN. This is because first of all the VPN is fully compatible with Real Debrid (only a few VPNs work with RD), its super-fast, and it keeps zero logs. This means that with StrongVPN you'll be able to stream privately and without lags, and you'll also circumvent any ISP throttling.
We have a special discount for BestDroidPlayer reader to help you get started.
Why use Real Debrid?
If you love streaming Movies, TV Shows, Documentaries, etc. here are various reasons why you need to get a Real Debrid account.
Stream HD content on Kodi Without Buffering
If you get Real Debrid, chances are that you are going to integrate it on your Kodi. This is because Kodi is arguably the most popular streaming software; this is thanks to its great functionality and the 1,000+ Kodi addons available.
If you have installed some of the best Kodi addons like Exodus Redux or Incursion, you will have noticed that you can watch almost any title that you want. However, most of the streams you get are not usually HD, and the HD ones usually have lots of buffering. This happens because those streams are free, and they are hosted on servers that restrict your bandwidth. Further, they are being used by many users all over the world, and this brings performance down.
With Real Debrird premium, you will get new links (marked "RD") that are not available to other users. With RD links, you can stream with speeds of up to 1000 Mbps, which is more than you need. You will therefore have said goodbye to buffering.
Here's how to configure Real Debrid on Kodi.
Download Files Easily
Apart from enhancing streaming on Kodi, Real Debrid offers you the chance to easily download a file on the internet. Just like streaming, you'll be offered unlimited bandwidth to let you download the file with maximum speeds. To boost your file download, Real Debrid recommends using Internet Download Manager (IDM) instead of your browser.
You can also download the file on your Smartphone or Android box easily through the Real Debrid app which is available on the Google Play Store. You can also decide to play a file on Real Debrid's innovative web player instead of using Kodi or downloading the file.
Quickly convert Torrents to Direct Links
Some of the best files are only available on torrent sites, but you won't have to worry about that with Real Debrid. The multihoster provides a page where you can upload .torrent files; you can even paste magnet links from online and convert them to regular files.
Once the file is converted, you will then get a direct link which you can use to download the file. In case the file had been converted by another user, it will be made available instantly as it was already in the Real Debrid seed box.
Can I test Real Debrid for Free?
Real Debrid used to provide access for free accounts during certain hours of the day, but this has been scrapped in 2019. The unrestricted multihoster now states that "Our service is not free because it costs us a lot of money. Quality is our priority, we must ensure a maximum download speed even during peak hours through our various servers to satisfy everyone. Hoster's Premium accounts or traffic agreements can not be paid with advertising."
This means that to get a taste of Real Debrid's quality streams and downloads, you need to pay for an account. If you want to test the service you can choose the cheapest plan by a value as low as 3 Euros (USD 3.38) and use it for 15 days long.
Here are the plans that you can choose from:
15 Days: 3 Euros (roughly USD 3.38). You get 150 Fidelity points
30 Days: 4 Euros (roughly USD 4.51). You get 2000 Fidelity points
90 Days: 9 Euros (roughly USD 10.14). You get 450 fidelity points
180 Days: 16 Euros (roughly USD 18.02). You get 800 Fidelity points
Note: The USD rates given above were calculated at the time of writing, and so the values may vary.
Fidelity points can be redeemed to gain additional access. For example, with 1,000 fidelity points, you can get additional 1 month premium access.
From there, you will be able to enjoy:
High-speed downloads of up to 1000Mbps
HTML5 Streaming (No plugin needed)
No waiting times or advertising
Firefox, Chrome and Jdownloader Plugins
DLC, RSDF and CCF decrypter
Parallel downloads (2)
Unlimited Traffic (4)
Support for download accelerators
Multiple hosters on a single website (3)
AES Secure Downloads
Wrap up
Real Debrid is one of the best ways to enhance your streaming experience. With it, you won't have to worry about low-quality streams or buffering issues. However, just like with every other streaming, make sure you use a reliable VPN like StrongVPNto protect you and your activities and beat other challenges like ISP throttling.
Hope this post on What is Real Debrid: why you should use it for streaming and downloading, have helped you enjoy HD movies and transfer large files quickly.
Have a nice day!
[kkstarratings]