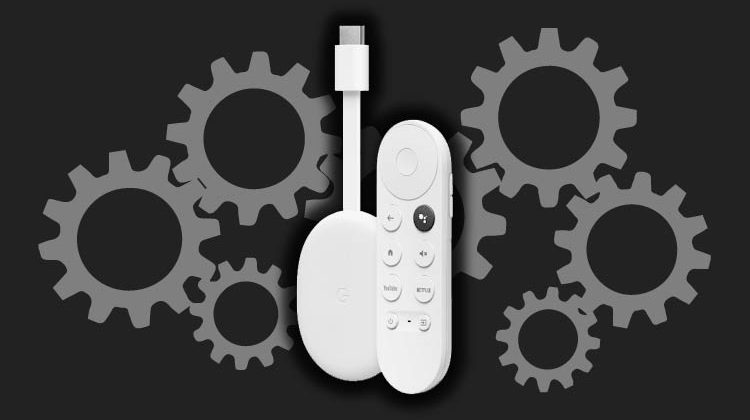 Google has recently released the new version of Chromecast, and the internet giant is now ready to compete with devices such as the Amazon fire stick and Roku. The new Google Chromecast comes with Google TV interface and a remote for the first time ever. Now, you don't need your phone or tablet to control the device, and you can install any apk you desire.
However, sideloading apps on the device aren't as straightforward. There are several steps that you need to follow that aren't necessary for other devices that run Android TV. In this guide, we will show you how to install apks on Chromecast.
The risk of using third-party apps with Chromecast
Google does not prevent you from installing third-party apps. However, the reason for making installation a little more difficult is because most sideloaded apps are used for illegal streaming.
Remember that accessing copyrighted material is illegal, and there are organizations working hard to curb the practice. This means that if you decide to sideload streaming apps, you need to take some precautions.
Use a VPN
The best way you can stay private and anonymous is by using a VPN. A VPN will encrypt your traffic to ensure that your ISP can't know what you are doing, and it will also change your IP address to make your online activities anonymous. These IP addresses are usually shared between many users, and so it will be hard to trace you down.
Nevertheless, the level of privacy you get as well as the streaming experience depends on the VPN you choose.
The best VPN for Chromecast
At BestDroidPlayer, we highly recommend that you go for Surfshark as it's the best VPN for streaming. Here's a quick overview of the VPN.
⚡ Superb Speeds: Guarantees a smooth live streaming experience.
🌍 Huge Server Network: You can connect to a nearby server for a fast and stable connection.
😲 UNLIMITED Devices: Connect dozens of devices at the same time!
🔑Unblock Anything: Safe access to censored apps, websites and torrent sites.
😎 Best in Privacy: The VPN doesn't keep any activity logs, and so your activities are only known to you.
🔐 Top-notch Security: This VPN uses AES 256-bit encryption and provides multiple protocols alongside other security features such as a kill switch, DNS & IPv6 protection and WireGuard.
💳 30 Days RISK FREE Money-Back Guarantee: In case you do not like the service, you can get every penny back if you cancel within 30 days!
On top of the above, the VPN is currently offering a 82% to BestDroidPlayer readers. You can subscribe using the button below, and you'll still be eligible for the 100% money-back guarantee.
Also, check out 15 awesome things you can do with a VPN
How to install APKs on Google Chromecast
Step 1: Install Downloader app
To be able to install apks on Chromecast, we need to install an app that will facilitate the download as well as the installation. There are several file managers that you can use to do this, but we recommend that you opt for the Downloader app.
The app is readily available on the Play Store, and so you only need to do a few things to install it.
Go to the search option on the top side of the homepage
Type "Downloader app" and search
The app should open with an option to install. Just hit the "install" button.
Once it's installed, do not open it yet.
Step 2: Unlock developer mode
Before you can install apks on Chromecast, you first need to activate developer permissions. To do this:
Hold down the home button and select "Settings" from the menu on the top right.
Scroll down and open "System"
Select "About"
Now, scroll down to the bottom and you'll see the option "Android TV OS build." Press several times until you get the message that says, "You are now a developer!" at the bottom of the screen.
Step 3: Enable 'Unknown Sources'
Now, go back to the main settings page. From there:
Select "Apps"
Scroll down to "Security & Restrictions"
Select Unknown sources.
On that page, you will find the Downloader app we installed as a potential source. After reading the warning, flip the toggle to blue in order to enable its ability to install unknown apps.
Now, you can launch downloader.
Step 4: Configuring Downloader app
When downloader opens for the first time, it will request permission to access files. Select "Allow" to grant.
Now, since Google doesn't allow browsers on the Google TV app store, you need to download a browser plugin for downloader. To do so, simply type browser.aftvnews.com into the URL field and select Go.
The plugin will start downloading, and the Downloader will then give you an option to install it. After that, click "Done", and you will get an option to delete the file and free up space.
Step 5: Download the apk file using Downloader
Now, everything is set for you to download apks using direct links or by visiting the application's website.
To download an apk file, enter the URL into the URL field on the Downloader page
If it's a direct link, the file should start downloading. If it's not, you can scroll to the download button, and the apk file will download. You can also use the browser option in the Downloader to search for the app on Google.
From there, just click "Install", then "Done." After that, you will get the option to delete the file and clear space.
To know the apps you can install to enhance your streaming experience, we usually provide updated guides for the best and the latest Apks. You can check out our compilation of the best Apks to stream Live TV and best Apks for movies and TV shows.
You can now find the newly installed application in your app list. Launch your app, and enjoy safe streaming.
Wrap up
For the first time, the new Google Chromecast comes with Google TV and a remote. Once you have settled and installed the right Apps, you are ready to get the most from this excellent device.
Have good streaming!