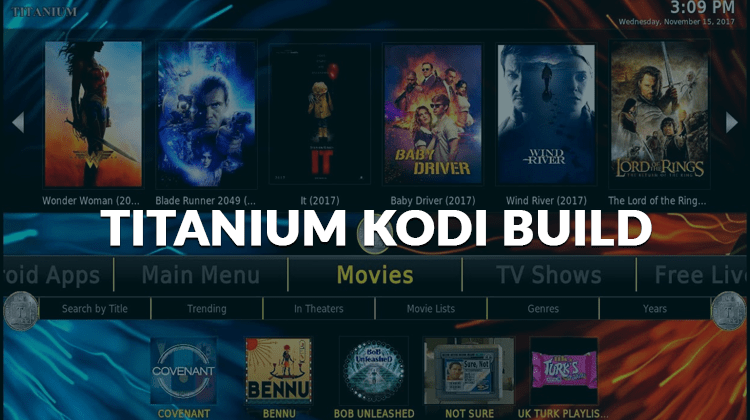 A Kodi builds definitely worth install and explore, is the Titanium Kodi Build. With a simple and easy to understand interface reminiscent of the Kodi of yesteryear it has everything you need in one package including many popular Kodi Addons.
It's very rare to find a strong and reliable Kodi build that also has a great user interface. This is why the Titanium Build is one of the most popular in the Kodi community.
The user interface is highly navigable with well-organized categories and a breathtaking background along with some great widgets.
Titanium Kodi Build features a number of popular Kodi addons including:
Live TV,
Combat Zone,
Vaders Streams,
EN Espanol, and
Gears TV just to name a few.
Users, however, complain that the Titanium Build and its daily update wizard can bring up errors when you try to update. For this reason, it is recommended that you wipe out any existing data on Kodi before installing the build. Also, a VPN service is highly recommended for this and other Kodi builds.
It's very important to protect your identity first
A VPN is a mandatory requirement for all Kodi streamers to avoid connection throttling, censorship and geoblocking. When the FCC scrapped net neutrality laws in 2017, ISPs were allowed to monitor and filter browsing data without the users' consent. Due to these changes, many people have received copyright violation notices and a lot more have been blocked out of the content or had their streaming links throttled.
Fortunately, a solution exists and that is a VPN.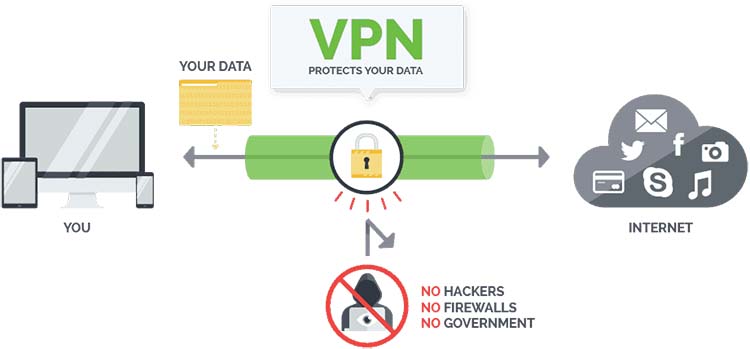 VPNs give you a secure and private connection between your device and the VPN server. Your ISP is unable to determine what you are accessing over this encrypted connection. However, that's not the only way that VPNs help. You see when you are unable to access certain content online based on your location, the servers that make this determination utilize your IP address to make the decision. Your IP address basically functions like your postal address telling the servers where in the world you are located and if you're not in the country where the content is available they automatically block it.
With a VPN though you can mask your IP address and make it appear as if you are in a different country. A country where the content is accessible, for example! It's straightforward to do with VPN software like Surfshark for example, as they have servers all over the world. In fact, you can connect many devices simultaneously and enjoy complete privacy from its thousands of super-fast servers in more than 60 countries.
What about free VPNs
Now you could go with a free VPN but I definitely do not recommend them. Aside from the fact that they've been shown to slow down internet connection speeds, they also sometimes install malicious software. Unfortunately, that's not the only risk when it comes to free VPNs. You see, these solutions can log and track your behavior and activities online. This is a huge risk and completely bypasses why you're probably using a VPN in the first place!
If you're interested in learning more about why you need a VPN with Kodi check out this link for more information
We recommend Surfshark
Surfshark is designed to be compatible with all Kodi versions to secure your browsing privacy from prying eyes. Users are allowed the freedom of unlimited server watching, unlimited bandwidth, and one of the fastest internet speeds among VPNs. Surfshark also doesn't record traffic logs which is a huge plus.
One big plus for you though is that we've negotiated a 82% discount for all of the readers!
Simply click the link to take advantage of 82% OFF any plan. 👍.
How to install Titanium Kodi Build
Though the process is common to any other Build, here are the steps to install Titanium Build on your Kodi:
Before starting the Titanium Kodi Build install process, you have to enable unknown sources since Kodi, by default doesn't support third-party installations. Open Settings from the top left side of the Kodi home screen and choose 'System Settings'. Click on Add-ons and switch 'Unknown Sources' on.
Return to 'Settings' and click the 'File Manager' icon and select 'Add Source' from the list. On the pop-up window that will appear, click <None> and enter the URL source as http://repo.supremebuilds.com. Type in "SupremeTitanium" or something else memorable as the media source name and click 'OK'.
Go back to the home page, open 'Add-ons', and click on the open box icon on the top left panel. Select 'Install from zip file' and open SupremeTitanium or whichever name you chose and open the file named supremebuilds-x.x.x.zip with x.x.x. being the version number. Wait for the "add-on enabled" notification before proceeding.
Still on the same window, select 'Install from Repository' and open the 'Supreme builds Repository' Select 'Program Add-ons', choose 'Supreme Builds Wizard', and hit the 'Install' button at the bottom. When the installation finishes, a few pop-up windows will appear; press "Dismiss" and return to the Kodi home screen.
Open 'Add-ons' followed by 'Program Add-ons' and open the Supreme Builds Wizard. Select '(Supreme Builds) Builds' from the options and on the list, you'll find Titanium for Kodi. Click on it and select a server; when prompted select "Fresh Install" and wait for the process to complete. After the Titanium Kodi Build install process ends, click "Force Close" and restart Kodi to enjoy the Titanium build.
Positives and Negatives of the Titanium Kodi Build
A fairly simple and easy interface that is very reminiscent of older versions of Kodi (pre-Krypton) in terms of look and feel. Icons are self-explanatory and straightforward to understand
Streams auto-sort to present the best quality streams at the top. Lots of useful information provided in terms of stream quality, subtitles, and source without having to dig through and launch multiple streams.
Selecting a primary category (such as Movies or TV Shows) automatically defaults to the most popular and likely programs at the top menu. This can be customized.
Titanium Kodi Build was tested on May 07, 2020👍
Wrap up
Among Kodi Builds, Titanium is one of the best builds you can install on Kodi, as it comes with many popular Kodi Addons that you can install straightforwardly at once.
However,
the addons included are from third-party sources
; so, don't forget to
use a Good VPN like Surfshark to keep you anonymous and unblock all the sources
.
We hope to have helped you with How to Install Titanium Kodi Build and enjoy the huge amount of streams the included addons bring to you.
Have a nice day!