Here's how to watch Benavidez vs. Plant boxing event live and free on Firestick. The guide also applies to other devices such as Chromecast, NVidia Shield, and Android TV devices.
This Saturday, March 25, two former boxing super-middleweight champions, David Benavidez and Caleb Plant, will finally settle their long-running feud in a high-stakes showdown at the MGM Grand Garden Arena in Las Vegas.
This 12-round bout promises to be a brutal classic between two power-hitting rivals who will finally settle their long-running beef in the ring. With Benavidez's interim WBC title on the line, the winner will put themselves in line for a shot at undisputed super-middleweight champion Saul 'Canelo' Alvarez.
If you're excited about the upcoming fight night and want to know everything you need to know about Benavidez vs. Plant, keep reading!
Who else is fighting?
Jesus Ramos (19-0, 15 KOs) will take on Joey Spencer (16-0, 10 KOs) in a 10-round super welterweight fight in the co-main event. The fight will be preceded by a lightweight bout between Chris Colbert (16-1, 6 KOs) and Jose Valenzuela (12-1, 8 KOs), and Cody Crowley (21-0, 9 KOs) will also make his comeback as he goes head to head with Abel Ramos (27-5-2, 21 KOs).
Main Event Preview
David Benavidez
Nationality: American
Age: 26
Height: 6′ 0.5″
Reach: 74.5″
Total Fights: 26
Record: 26-0 (23 KOs)
David, 'The Red Flag' Benavidez, made his professional debut in Boxing in August 2013 at the age of 16. He quickly established himself as a rising star in the super-middleweight division, amassing an impressive record of 20 wins with 17 knockouts. In September 2017, he won the WBC super-middleweight title at 20, becoming the youngest super-middleweight champion in boxing history.
However, he was stripped of the title in 2018 after testing positive for cocaine. He won it back in 2019 but lost it again in 2020 after missing weight for his fight against Roamer Alexis Angulo. Since then, Benavidez has faced three opponents, with the last fight winning him the vacant WBC interim super middleweight title. If he defends it against Plant, he will become the WBC mandatory challenger to Canelo Alvarez.
Caleb Plant
Nationality: American
Age: 30
Height: 6′ 1″
Reach: 74″
Total Fights: 23
Record: 22-1 (13 KOs)
Caleb, "Sweethands" Plant made his professional debut in Boxing in May 2014, and he quickly gained attention for his impressive boxing skills. In January 2019, he won the IBF super-middleweight title by defeating Jose Uzcategui. He successfully defended his title twice before losing it to Canelo Alvarez in November 2021. He currently has a record of 21 wins, with 12 coming by way of knockout.
Plant has been impressive throughout his career, and he had the chance to make history by winning all four major titles against Alvarez in his first title challenge. Since then, he has fought only against Anthony Dirrell and won, and he is now setting his eyes back on the championship. However, he has to face Benavidez to get a rematch against Canelo, and he believes he can blemish the perfect David Benavidez record.
When Is Benavidez vs. Plant? Date, Start Time
Date: Saturday, March 25
Venue: MGM Grand Garden Arena, Las Vegas.
Main card: 7 p.m. ET / 12 a.m. GMT
Main event ring walks (approx.): 10 p.m. ET / 4 a.m. BST (3 a.m. GMT)
The main event timings could change depending on the length of the undercard fights.
David Benavidez vs. Caleb Plant Boxing Fight Card
MAIN EVENT: David Benavidez vs. Caleb Plant – for the interim WBC super-middleweight title
Jesus Ramos vs. Joseph Spencer – Super-Welterweight
Chris Colbert vs. Jose Valenzuela – Lightweight
Cody Crowley vs. Abel Ramos – Welterweight
How to Watch David Benavidez vs Caleb Plant Free on Firestick
There are three main methods you can use to watch the fight.
Methode 1: Watch Benavidez vs Plant Using official Apps
Showtime PPV (US)
Plant vs Benavidez will be broadcast on Showtime PPV in the US. The event is going for $74.99, and you can watch it via the Showtime app. The app is available for Firestick, Android TV, Android, iOS, Smart TVs, and various other devices. You won't need a regular subscription to purchase the PPV.
However, if you are not in the US, you need to use a VPN, as Showtime is geo-restricted. We suggest that you go for Surfshark as the VPN has lots of servers in the US, and it's also super-fast.
FITE TV (Worldwide)

FITE TV will be offering Benavidez vs Plant outside the US. The streaming service majors in combat sports and offers most of the major fights as a PPV. To buy the PPV, you won't need a regular subscription.
However, although FITE TV is available worldwide, the fight is not. In that case, you may need to connect your Surfshark app to a server in a country such as the UK.
Method 2: Watch Benavidez vs Plant Using Unverified Apps
Besides official apps, you can still use third-party apps to watch Benavidez vs Plant. These apps are free, and they source their streams from the internet. However, the apps do not vet the streams, so some of the content may be pirated.
As a result, there are some precautions you need to take before you start streaming using free apps.
Free Streaming Precautions
In recent years, efforts by broadcasters, ISPs, and governments to crack down on illegal streaming have resulted in stream blocking, copyright notices, and legal action.
👉 As a precautionary measure, we strongly recommend using a reliable VPN if you plan to watch Benavidez vs Plant for free on Firestick.
A VPN can help conceal your online activities and anonymize your connection to prevent tracking. However, choosing a reliable VPN provider is crucial, as some may not offer adequate privacy protection or may be too slow to support streaming.
⭐ The Best VPN for Streaming
To stream without buffering and have the required levels of privacy and security, we strongly recommend that you use Surfshark. This is currently the best VPN for streaming, and here's a highlight of its features:
⚡ Superb Speeds: Guarantees a smooth live streaming experience.
🌍 Huge Server Network: You can connect to a nearby server for a fast and stable connection.
😲 UNLIMITED Devices: Connect dozens of devices at the same time!
🔑Unblock Anything: Safe access to censored apps, websites and torrent sites.
😎 Best in Privacy: The VPN doesn't keep any activity logs, and so your activities are only known to you.
🔐 Top-notch Security: This VPN uses AES 256-bit encryption and provides multiple protocols alongside other security features such as a kill switch, DNS & IPv6 protection and WireGuard.
💳 30 Days RISK FREE Money-Back Guarantee: In case you do not like the service, you can get every penny back if you cancel within 30 days!
Since you are here, you can also
enjoy our exclusive 82% discount on Surfshark VPN
.
With that out of the way, we can look at some of the best free streaming apps to stream David Benavidez vs Caleb Plant.
Rapid Streamz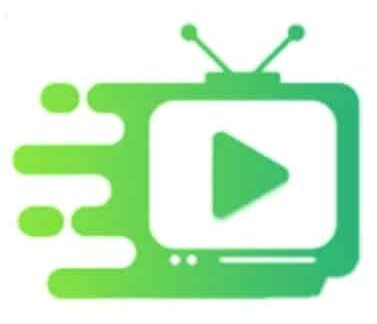 Rapid Streamz is a fantastic streaming app offering live streams for major sporting events. The app provides a combination of direct streams and live TV streaming to give you the best sports streaming experience, and its interface is neatly organized.
When you launch the app, you'll see several sports categories listed on the home page, including World Cup, All Football Leagues, All Cricket Matches, Boxing, NFL, NBA, Rugby, Motorsport, WWE, and UFC. To watch the Benavidez vs Plant fight, you can simply go to the boxing section, where you'll find streaming links labeled with the event and the source.
How to Install Rapid Streamz on Firestick & Android TV
Kodi
Kodi is another excellent app for watching live sports events like Benavidez vs Plant and a wide variety of other content ranging from music concerts to movies. However, unlike Rapid Streamz, it doesn't provide any content on its own and requires you to install addons to access streams.
To get started with Kodi, you'll need to install it on your Firestick or Android TV first. After that, you can set up various addons that will allow you to watch the event.
Keep in mind that Kodi third-party Addond has a reputation for copyright infringement, so it's essential to ensure that you connect to a reliable VPN, like SurfsharkVPN while using it.
Here are some of the best Kodi addons you can use to watch Benavidez vs Plant.
1. Mad Titan Sports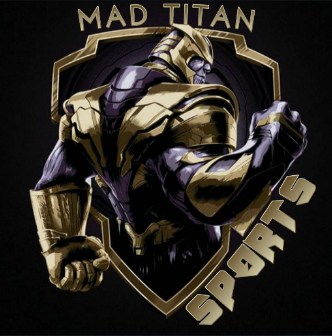 Mad Titan Sports is one of the best Kodi addons to watch Benavidez vs Plant for free. The Kodi addon offers several options for streaming the event live, making it quite comprehensive. The main page features two main categories: Live Sports and Live TV.
The Live TV section provides live TV channels using scrappers like USTV, UKTVNow, and US Cable. For Benavidez vs Plant, head to the Live Sports section, where you'll find over 15 different sports categories, including boxing, basketball, baseball, football, hockey, and wrestling. Simply choose boxing, and you'll receive various links to stream the event.
How to Install Mad Titan Sports Kodi Addon
2. The Loop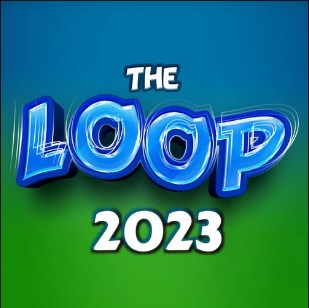 The Loop is a popular Kodi addon that is great for streaming live sports events. One of its unique features is that it automatically updates its main page to show sports that are currently being played live. This makes it easy to find the event you want, but you can also browse through the main categories to find it.
The main categories include Auto Zone, 24/7 Zone, FightZone, NFL Zone, NHL Zone, NBA Zone, FanZone, and Replay Zone. To watch the event live, head to Fight Zone. There, you'll fight direct links for the entire card.
How to Install The Loop Sports Kodi Addon
3. Sportowa TV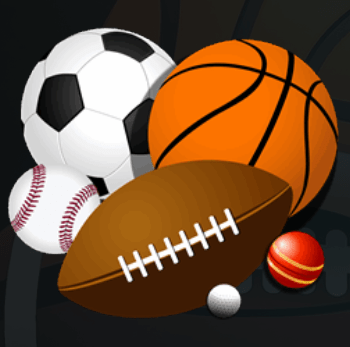 Sportowa TV is a Kodi addon that brings the best of web streaming to Kodi. The addon does this by integrating multiple web scrapers used by the most popular free streaming sites such as livetv.sx and LiveOnScore.
On the main page, you will find scrapers such as SportsBay, Crackstreams, Rojadirecta, Strims World, LiveOnScore, VipLeague, and LiveTV.sx, among others. All these scrapers provide content in their own way, but most have an MMA/Boxing section that links to ongoing fighting events. You can use any of them to watch Benavidez vs Plant for free on Kodi and Firestick.
How to Install Sportowa Kodi Addon
Method 3: How to Watch Benavidez vs Plant Using Free Streaming Sites
The last method you can use to watch David Benavides and Caleb Plant is by accessing free streaming sites. There are thousands of sites on the web that provide links to all major sports events, and some of them are accessible via Firestick and other devices. However, these sites can be quite annoying as they feature ads and pop-ups, so you may need to consider installing Blokada on your Firestick or Android TV.
On top of that, it's important to note that these sites may often provide access to pirated content, so always ensure you protect yourself with a reliable streaming VPN such as Surfshark.
Once you've connected your VPN, open Silk Browser on your Firestick or Chrome on your Android TV, and type in the URL of the sports streaming website you want to use.
Some of the best sports streaming sites include:
vipleague.st
sporthd.me
stream2watch.la
sportrar.tv
Once you have opened the site, navigate to the boxing/fighting section, and you'll get a link to the fight.
Wrap Up
Benavidez vs Plant is set to be one of the most thrilling boxing super-middleweight collisions, and the card also features lots of exciting names. If you want to catch it live, the guide above should help you watch the entire main card or the main event for free on Firestick. But…
Enjoy!