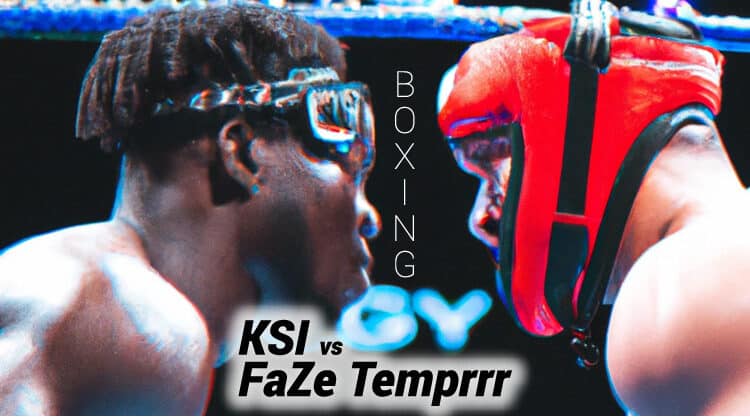 Want to watch the Boxing Match KSI vs FaZe Temperrr free on Firestick? This guide will show the best apps and addons you can use to catch the fight live.
KSI, the pioneer of YouTuber Boxing, is set to get back into the boxing ring this Saturday. The British star is set to face Brazilian YouTuber FaZe Temperrr in a fight billed as "Uncaged." The bout will take place this Saturday, January 14, at the OVO Wembley Arena, London.
KSI was initially set to fight MMA fighter Dillon Danis to settle a feud that was characterized by months of trash-talking. However, the mixed martial artist pulled out, and Temperrr was the stand-out among KSI's options. Temperrr was still in the card, but he was set to face a challenger that would be announced the day before the fight.
But even in the change of plans, KSI faces quite the challenge as Temperrr is a bigger southpaw opponent who has boxed and won multiple times in the last year, making for an interesting match-up.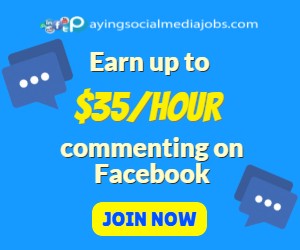 In the co-main event, 5-0 knockout artist Slim Albaher will face DJ Tom Zanetti as he finally makes his debut. The crossover boxing event will also feature several familiar faces and some new ones.
Main Event Preview
KSI
YouTuber boxing events today attract millions of viewers, but KSI can claim to be the pioneer. The creator, who boasts 24 million subscribers on YouTube, started the whole thing in 2018 when he fought fellow British YouTuber Joe Weller. He then fought Logan Paul in August of the same year in a bout that ended in a draw.
The two were elevated to the pro ranks and squared off once more in a rematch, with KSI beating Paul via split decision. The event sold over 2 million PPVs, making it the fifth highest-selling PPV match of all time. Since fighting Paul, KSI returned to action in August 2022, knocking out YouTuber Swarmz and pro boxer Luis Alcaraz Pineda in one night.
FaZe Temperrr
Temperrr is a co-founder of FaZe Clan, an esports and entertainment organization that's home to a slew of high-profile influencers like Adapt, Banks, and others. The YouTuber isn't new to boxing and has so far taken part in 3 fights.
He beat King Kenny in March 2022 via unanimous decision, a win given after an appeal as the initial decision didn't seem to go his way despite dominating the match. In August, he lost to Slim Albaher via knockout in a KSI undercard, then knocked out Overflow back in November.
When is KSI vs. FaZe Temperrr?
Here are the details for the KSI vs Temper card.
Date: Saturday, January 14 | Sunday, January 15
Main card: 2 p.m. ET | 7 p.m. GMT | 6 a.m. AEDT
Main event: 5:15 p.m. ET | 10:15 p.m. GMT | 9:15 a.m. AEDT (approx.)
Venue: OVO Arena, Wembley, London
Main Card
MAIN EVENT: KSI vs FaZe Temperrr (6 rounds, light-heavyweight)
Slim Albaher vs Tom Zanetti (4 rounds, light-heavyweight)
Salt Papi vs Josh Brueckner (4 rounds, catchweight)
Ryan Taylor vs Swarmz (4 rounds, heavyweight)
Faith Ordway vs Elle Brooke (4 rounds, featherweight)
Anthony Taylor vs Idris Virgo (4 rounds, light-heavyweight)
How to Watch KSI vs FaZe Temperrr Free Online
There are several methods you can use to watch JJ vs Temperrr :
Watch KSI vs FaZe Temprrr using DAZN
Stream the KSI and FaZe Temprrr boxing fight via free unofficial apps
Watch KSI vs FaZe Temprrr via free streaming websites
Method 1: How to Watch KSI vs FaZe Temperrr using DAZN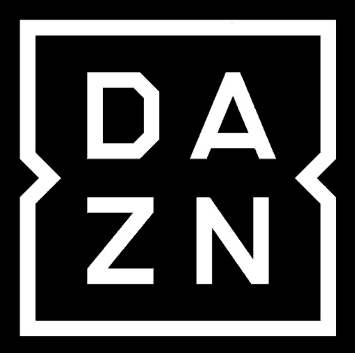 DAZN holds worldwide rights for KSI vs FaZe Temperrr, and the platform will be streaming the event via DAZN and DAZN PPV. The streaming service is available worldwide, and you can get a subscription from as low as $2.99 to $19.99, depending on your country. You can then purchase the KSI PPV for $19.99 in the US, $20 in Canada, or £7.99 in the UK.
However, it's important to note that the DAZN app is locked to a particular country, unlike streaming services such as Netflix. If your account is registered in a different country from where you are, you will need to use a VPN. IPVanish is an excellent streaming VPN option, and it offers servers in most regions.
Method 2: Watch KSI vs FaZe Temperrr Using Unverified Apps & Add-ons
Besides DAZN, there are also lots of third-party streaming services you can use to watch KSI vs FaZe Temperrr. These apps don't even charge for use, so you can watch the fight free online.
However, their source of streams raises many questions about their legality, as some of the links on these apps may be pirated. As a result, there are some precautions you need to take before you start streaming using free apps.
⚠ Free Streaming Precautions
Over the last several years, broadcasters have collaborated with ISPs and governments to curb illegal streaming, and the result has been blocking streams, sending copyright notices, and taking legal action.
👉 For these reasons, we highly advise using a reliable VPN if you wish to watch KSI vs FaZe Temperrr free on Firestick. This will help hide your activities and anonymize your connection to make you untraceable.
✋ However, you'll also need to choose your VPN carefully, as some do not offer good privacy, and others are too slow for streaming.
👍 The Best VPN for Streming
To stream without buffering and have the required levels of privacy and security, we strongly advise that you use IPVanish. This is currently the best VPN for streaming, and here's a highlight of its features:
⚡ Superb Speeds: Guarantees a smooth live streaming experience.
🌍 Huge Server Network: You can connect to a nearby server for a fast and stable connection.
😲 UNLIMITED Devices: Connect dozens of devices at the same time!
🔑Unblock Anything: Safe access to censored apps, websites and torrent sites.
⛅ Cloud Storage: 500GB of SugarSync Cloud Storage!
😎 Excellent Privacy: The VPN doesn't keep any activity logs, and so your activities are only known to you.
🔐 Top-notch Security: This VPN uses AES 256-bit encryption and provides multiple protocols alongside other security features such as a kill switch and DNS & IPv6 protection.
💳 100% Money-Back Guarantee: In case you do not like the service, you can get every penny back if you cancel within 30 days!
Since you are here, you can also
enjoy our exclusive 71% discount on IPVanish VPN
.
With that out of the way, we can look at some of the best free streaming apps to stream KSI vs FaZe Temperrr.
1. Rapid Streamz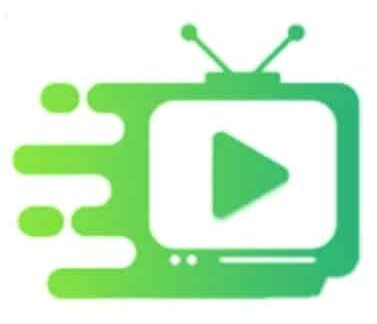 Rapid Streamz is a streaming app that provides live sports streams for various major events. The app is designed to be user-friendly, with a well-organized interface that allows users to find and access the streams they want to watch quickly. It combines both direct streams and live TV streaming, offering the best of sports streaming.
Rapid Streamz has a variety of sports categories that include All Football Leagues, All Cricket Matches, Boxing, NFL, NBA, Rugby, Motorsport, WWE, and UFC, making it easy to find the event you are looking for. To watch KSI vs FaZe Temperrr, simply head to the boxing section. Before or during the event, you'll find streaming links labeled according to the event and the source.
How to Install Rapid Streamz on Firestick & Android TV
2. Kodi
Kodi is another great app you can use to watch KSI vs FaZe Temperrr, as well as any other live sport. Unlike RapidStreamz, Kodi is an all-in-one streaming platform you can use to stream anything, from music concerts to the latest blockbuster. However, it doesn't come with any content.
To get started, you first need to install Kodi 19.4 on Firestick or Android TV. From there, you can set up various Kodi addons that will be broadcasting the event.
We'll show you some of the best, but you need to keep in mind that third-party Kodi addons are notorious for copyright infringement, so ensure that your IPVanish app  is connected throughout.
Below are some of the best Kodi addons you can use to watch KSI vs FaZe Temperrr.
Mad Titan Sports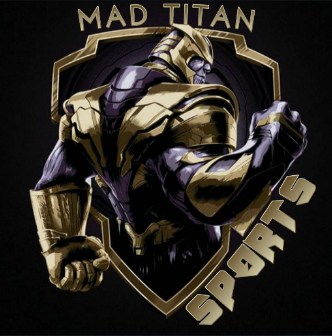 Mad Titan Sports is a Kodi addon that provides live sports streams for a variety of events. The addon has a very comprehensive selection of sports events and competitions, and it has two main categories on the main page: Live Sports and Live TV. The Live TV section provides live TV channels through scrapers such as USTV, UKTVNow, and US Cable. The Live Sports section provides multiple options that include Boxing, Basketball, Baseball, Football, Hockey, and Wrestling.
The best thing about Mad Titan Sports is that it's a one-stop shop for sports streaming, and it's quite easy to find and watch live events and competitions. To watch KSI vs FaZe Temperrr, head to the Live Sports section, and select Boxing. The addon's streaming quality is generally good, with minimal buffering and lag.
How to Install Mad Titan Sports Kodi Addon
SportHD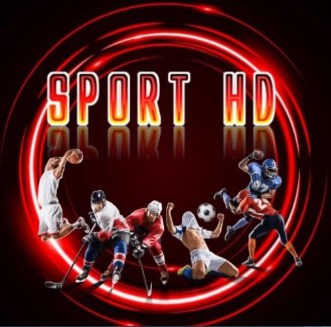 SportHD is a Kodi addon that specializes in providing live sports streams for a variety of events. The addon sources its content from the sporthd.me website, one of the best sports streaming sites. The main page of the addon is quite simple and easy to navigate, making it easy for users to access links. You can choose between four categories: Live Events, Alternate Live Events, Sports, and Best Leagues.
The Live Events section mainly offers soccer matches, but you can watch either Alternative Live Events or Sports to watch JJ vs Temper. Under the former, you'll find all major sports events from various sports and competitions, including DAZN PPV. You can also go to the Sports section and select Boxing. You'll get links for the day's boxing events.
How to Install SportHD Kodi Addon
The Loop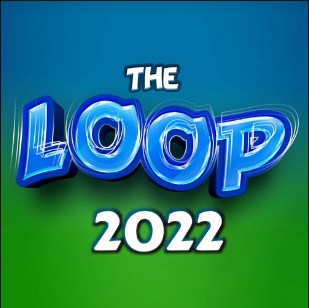 The Loop is a popular Kodi addon that provides live sports streams for a variety of events. The addon is sports-oriented and offers free links for live events and replays. The Kodi addon lists the day's events at the top of the page, making access easy. In addition, to live sports events, the addon has a Fight Zone section where you can find all major fights. There's also a Replay Zone that offers replays.
To watch KSI vs FaZe Temperrr using the Loop Kodi addon, you can go to either the live sports section on the Fight Zone section. The addon provides multiple links for different Boxing streaming events, so you can always switch if one is not working well.
How to Install The Loop Kodi Addon
The EndZone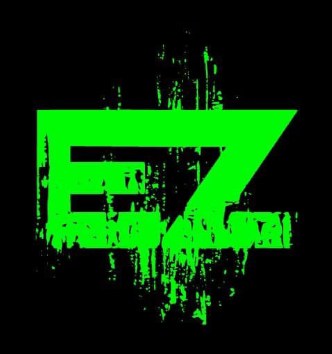 The EndZone is a Kodi addon that specializes in providing American sports streams. The addon offers a wide range of options on the main page which include categories such as NFL, NBA, NCAAF, MMA/Boxing, Wrestling, Nascar/Formula 1, and MLB Playoffs. There is also another section that lists the day's major sports events.
To watch KSI vs FaZe Temperrr on Kodi, head to the MMA/Boxing section. You'll find a list of the day's boxing and MMA events there. Alternatively, you can use the top section of the Kodi addon that lists the day's events.
How to Install The EndZone Kodi Addon
Method 3: How to Watch KSI vs FaZe Temperrr Using Free Streaming Sites
Besides free streaming apks and addons, you can also use sports streaming sites to watch KSI vs FaZe Temperrr online for free. Getting started here is much quicker as you can use your browser to stream, although we suggest you first install Blokada on Firestick or Android TV box to avoid annoying apps and pop-ups.
Also, ensure your VPN service is running to guarantee that your ISP can't tell the sites you are accessing. After that, you can go ahead and open Silk Browser on Firestick or Chrome on Android TV.
To start streaming, go to the URL text box and type the streaming site you'd like to access. Below are some of the best sports streaming sites:
vipleague.st
sporthd.me
stream2watch.la
sportrar.tv
After opening a site, navigate to the boxing/fighting section, and you'll find a link.
Wrap Up
KSI fights are always highly anticipated, and this one is no different. If you don't want to miss the boxing fight, the guide above should help you watch it both live and as a replay. Just…
Remember to turn on IPVanish before you start streaming to surpass geo-restrictions as well as to stay safe and anonymous.
Enjoy!