Boxing Titan, Mike Tyson, and Roy Jones Jr are in the spotlight ahead of the exhibition bout scheduled for November 28, 2020. Before I talk about the best apps and addons to watch Mike Tyson vs Jones Jr Fight let me update you with the latest news. Of late, WBC announced a significant change of rules for the bout and the announcement frustrated Roy Jones Jr.
Initially, it was an 8-round match and was scheduled for September 12, 2020, but later postponed amidst the restrictions due to COVID-19. Speculations already criticized WBC's thoughts on the possible shrinking the bout from 24 minutes to 16 minutes. Roy Jones Jr in fact stated that it possibly provided an advantage to Mike Tyson and expressed his concerns on how dangerous the 'Baddest Man on the Planet' could be even upon returning to the ring after 15 years. He claims that 8 rounds of 2 minutes each, is a change of rules to facilitate Tyson.
Regardless of whether this is true or not, fans like us want to see these Titans in action regardless of the rules. Before moving on to the ways to watch Mike Tyson vs Jones Jr Fight have a look at the revised schedule (date, time, and place).
When is the fight between Mike Tyson vs Jones Jr?
The exhibition fight between former Heavyweight Champion, Mike Tyson, and former Four-Division World Champion, Roy Jones Jr is scheduled for the last Saturday of November 2020.
Date: November 28, 2020
Day: Saturday
Location: Dignity Health Sports Park (Carson, California)
Time (Undercard): 6 PM (Local Time) | 9PM EST | 3 AM (BST)
Time (Main Event): Between 8 PM and 9 PM (Local Time) | Between 11 PM to 12 PM EST | Between 5 AM and 6 AM (BST)
Sanctioning Authority: California State Athletic Commission (CSAC)
Where to Watch the fight between Mike Tyson and Jones Jr
Triller, a relatively less known upcoming social media platform has purchased rights for streaming Mike Tyson vs Jones Jr Fight on November 28, 2020. You can watch this event via Triller or conventional PPV platforms. Since it is an exhibition fight, the expected price is $49.99.
No official statement has come from any U.K.-based TV channel however rumors hold that BT Sports may broadcast the fight in that country. In the United States, PPV, ESPN+, and PPV via Fox Sports Go App have rights to stream and broadcast Tyson vs Jones Jr fight on November 28, 2020.
However there are ways to stream Mike Tysin vs Jones Jr fight for Free…
Mike Tyson vs Roy Jones Jr. Free Stream
$49.99 seems quite steep for an exhibition match that has already been shortened to 2 minutes per round. If you think about it, it is more than 3 months of Netflix subscription. However, there are ways to watch Mike Tyson vs Jones Jr Fight free online. For this, you need IP masking, in simple words, something that can mask your IP address to disguise your real location. Remember, DNS proxies don't serve the purpose these days because most popular apps have blocked most of such servers. But there are some reliable VPNs you can choose from to unblock regional restrictions while hiding your real identity and IP address. If you are not sure of what a VPN is, or how it can benefit you, check out this guide for information.
Surfshark VPN has a huge network in many countries and regions and lets you connect to the most suitable service you need to unblock TV channels, Kodi addons, or streaming apps. To watch Tyson vs Jones Jr, you basically need to unblock Fox Sports 1 or ESPN+. Even though if you install a Kodi addon or a Live TV APK, links to these TV channels will not work if your IP address belongs to the region where these channels are unavailable so you need to have a good VPN installed and active.
A good VPN like Surfshark comes with a variety of features including Banking Grade encryption, Zero-Log policy, quick access to servers in different countries, compatibility with HD video streaming, compatibility with multiple devices and operating systems, and efficient customer support.
Some Surfshark features:

⚡ Superb Speeds: Guarantees a smooth live streaming experience.
🌍 Huge Server Network: You can connect to a nearby server for a fast and stable connection.
😲 UNLIMITED Devices: Connect dozens of devices at the same time!
🔑Unblock Anything: Safe access to censored apps, websites and torrent sites.
😎 Best in Privacy: The VPN doesn't keep any activity logs, and so your activities are only known to you.
🔐 Top-notch Security: This VPN uses AES 256-bit encryption and provides multiple protocols alongside other security features such as a kill switch, DNS & IPv6 protection and WireGuard.
💳 30 Days RISK FREE Money-Back Guarantee: In case you do not like the service, you can get every penny back if you cancel within 30 days!
Take advantage of Black Friday and get IPVanish with 82% discount, using this link.
In short, to watch Tyson vs Jones Jr online for free you need a reliable VPN like Surfshark and a functional Live TV APK (for Android devices including Firestick and Fire TV) or a Kodi Addon (if you want to watch the fight on Kodi).
Where to Watch Mike Tyson vs Roy Jones Jr. fight free?
1. Live NetTV APK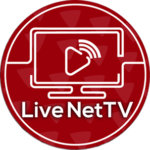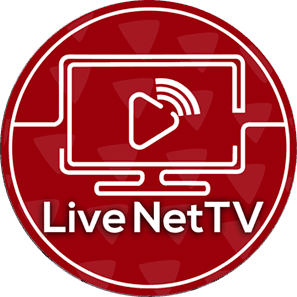 If you want to watch Tyson vs Jones Jr for free on Firestick, Fire TV, or Android TV then I recommend Live NetTV APK, arguably the most popular app to stream Live TV channels. You can find and install Live NetTV using the instructions provided here. The channels on this streaming app are sorted under categories including Entertainment, Movies, Sports, News, and more. It is a free app that doesn't require a subscription or sign-up and provides you with over 800 TV Channels from across the globe including sports categories like Fox Sports 1 and ESPN (including ESPN+).
2. RedBox TV APK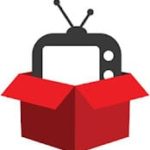 RedBox TV APK is also available for free and is compatible with most Android TV devices including Firestick and Fire TV. The app is largely popular in India since most cricket fans have installed it to watch the Indian Premier League 2020. However, with over 1000 TV Channels, you can easily watch Fox Sports 1, Star Sports, US Sports Channels, and more. Check out these instructions to get RedBox TV APK installed quickly and easily. This free live TV application gives you more than 1000 TV channels from all over the world including Sports Channels from popular regions, but you might have to use a VPN to connect to a US-based server for optimal results
3. Kodi
For more information, check our detailed guides about watching this fight online:
The History of Mike Tyson
Mike Tyson is arguably the most popular name, after Mohammad Ali, in the history of boxing. Since the late 80s, Tyson remained the most featured boxer in history and one shocking event (the ear-bite) intensified the fear. Tyson has been the youngest heavyweight champion and a record-breaking 37-0 streak before James 'Buster' Douglas knocked him out in an upset (Tokyo, 1990).
Tyson served prison after a rape accusation. Then he bit Holyfield in 1997 before he quit against Kevin McBride. Perhaps Tyson now wants to present the gentle side of his character finally realizing and admitting his faults. He is currently advocating marijuana as a spokesperson.
The History of Roy Jones Jr
One of the finest boxers – Ring Magazine called him the best boxer in the 1990s. Jones Jr is known for his defense combined with power and speed. He was famous for improbable ways and shocking comebacks. He won Light Heavyweight, Middleweight, Super Middleweight, and Heavyweight championships in his prime.
Jones' first fifty fights are often titled Flawless. After the disqualification, though controversial, against Montell Griffin, Jones avenged himself within the first round in the rematch. Jones depended much on his speed and reflexes so his career unraveled with his age quicker than most of his contemporaries.
Would you like to read more about Mike Tyson, Roy Jones Jr and their fight? I strongly suggest you to read our awesome article about theme here.
Conclusion
If you think $49.99 is too much for the exhibition fight, you can easily watch Tyson vs Jones Jr fight free on Kodi or Android devices. Safety first – using third-party apps and addons is risky since you are never sure about the developers and the TV Channels are also not broadcasting outside the jurisdiction. Only a good VPN service can unblock these TV channels and links to streaming addons and Live TV through Android Apps.
You may also like: