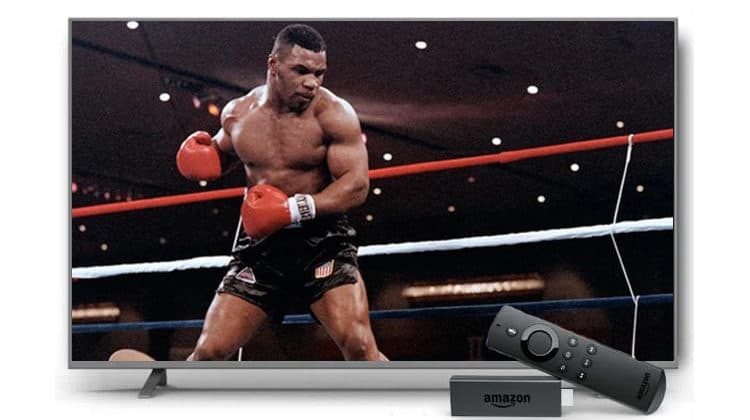 The upcoming bout between "Iron Mike" Tyson and Roy Jones Jr is going to be one that will blow up your screen. Mike Tyson has been the gold standard by which boxing has been measured for several decades now. As the youngest heavyweight champ in history, Tyson reunified the WBA, WBC, and IBF titles in 1987. Over the course of his career, he managed an impressive 19 knockouts in his professional bouts. Many boxing pundits are torn as to whether Mike Tyson is the GOAT (greatest of all time) or if it's Muhammed Ali, but in either case, his name is one that resonates with boxing fans around the world.
Jones Jr however is no slouch himself with four different world titles in categories ranging from middleweight up to heavyweight. In 2003 he was the first middleweight in 106 years to win a heavyweight title which is a pretty significant distinction.
Fans of boxing are no doubt going to come out in droves to catch the action in this exhibition match which will be taking place in Los Angeles on November 28th. While both of these boxers are a little bit past their prime – Tyson at 54 and Jones at 51 – they are both in exceptional shape. Proof of this is in the training videos they have both posted online and while perhaps glamorized a bit, Tyson's performance on IPMan was similarly impressive and intimidating. Tyson was probably the king of boxing in the 80s and Jones similarly dominated the 90s with over 50 fights.
Watching the event in person would probably the dream of any boxing fan, but with current restrictions travel to the US can be problematic. Added to that, ticket costs for the event are going to be astronomical leaving the small screen (TV) as the next best option. As this is a PPV event fans can expect to pay $49.99 to access all of the action which will be available through the Triller platform. This lesser-known platform is competing with established social media networks like TikTok and will also be streaming a 10 part documentary of the series after it is over. Fortunately, there are ways to watch it for free on an Amazon Firestick if you know-how which I will relate to you below.
More information about Mike Tyson Vs Jones Jr fight can be found here.
When is the Mike Tyson vs Jones Jr Fight?
This exhibition bout between the two former heavyweight champions is scheduled for the last Saturday in November. Fans can catch the undercard starting at 6pm local time with the actual Tyson vs Jones Jr bout scheduled to begin at 8pm local time.
Date: Saturday, November 28, 2020 (California and EST) / Sunday, November 29, 2020 (BST)
Local Time (Undercard): 6 PM (Local Time) | 9PM EST | 3 AM (BST)
Local Time (Tyson vs Jones Jr): Between 8 PM and 9 PM (Local Time) | Between 11 PM to 12 PM EST | Between 5 AM and 6 AM (BST)
Location: Dignity Health Sports Park (Carson, California)
Official Firestick apps to watch the fight
The Firestick is an extremely capable tool for streaming content online but while it is exceptional when it comes to movies and television shows, options are limited with PPV events. With a Firestick, there are some sites you can use, however.
The first is FITE which is a service focused on MMA, Wrestling, and Boxing. You can access FITE directly from the search menu on the home screen. Simply search for the app and then get it so that it downloads to your device. After you've downloaded and installed the app you can select the buy now button to purchase access to the fight for $49.99. You will need to create an account if you do not have one, but this will let you watch the fight over and over till the end of February.
Other sports apps like DAZN which are excellent for the Firestick will not give you access to the full fight. At best you will get the highlights with DAZN, ESPN+, and others during the bout itself and subsequently as that is all they can share of PPV events.
Watch Mike Tyson vs Jones Jr for Free on Firestick
Luckily though, you are not restricted to paying to watch the fight. There are other alternatives on the Firestick which you can take advantage of, as long as you do it safely and correctly.
The Most Important Step ⚠
With all of these solutions, the most important step is protection. In many cases, access to these streams in this manner is generally not something the authorities or ISPs approve of so they are always on the eye out for people looking for alternative solutions. Your best protection in this case is the use of a commercial VPN like Surfshark. Free VPNs are OK for some things but when it comes to streaming video content online they are definitely subpar. They will not only buffer significantly, they simply do not have the same level of protection that a commercial VPN does.
Surfshark for example has thousands of servers around the world which makes finding a fast connection simple. Added to that with their no-logging policy, they guarantee not to store your personal information ensuring yet one more level of security. I highly recommend Surfshark if you want to watch the Mike Tyson vs Jones Jr fight online.
Some Surfshark features:
⚡ Superb Speeds: Guarantees a smooth live streaming experience.
🌍 Huge Server Network: You can connect to a nearby server for a fast and stable connection.
😲 UNLIMITED Devices: Connect dozens of devices at the same time!
🔑Unblock Anything: Safe access to censored apps, websites and torrent sites.
😎 Best in Privacy: The VPN doesn't keep any activity logs, and so your activities are only known to you.
🔐 Top-notch Security: This VPN uses AES 256-bit encryption and provides multiple protocols alongside other security features such as a kill switch, DNS & IPv6 protection and WireGuard.
💳 30 Days RISK FREE Money-Back Guarantee: In case you do not like the service, you can get every penny back if you cancel within 30 days!
Black Friday Deal: Enjoy 82% discount on Surfshark, using this link. 👍
Best Apps for Firestick to Watch Mike Tyson vs Jones Jr. for Free
There are several different apps available on the Firestick that you can use to watch the bout which I shall describe in a bit more depth below.
1. Live NetTV APK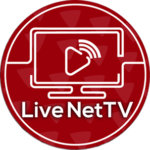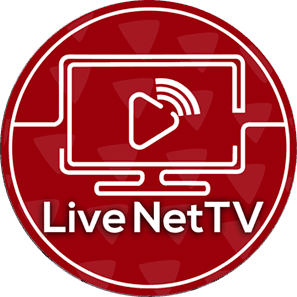 Live NetTV is probably one of the most powerful entertainment apps for the Firestick. This is a great app for the Tyson vs Jones fight and is really easy to use. With Live NetTV, you can select live events directly from the menu and you also have access to sports-specific channels like Fox Sports 1 and ESPN. Installing Live NetTV APK is easy following these instructions. You will find channels sorted into different categories making it very easy to navigate and use. 
To find this fight on Live NetTV, I suggest you to open the main menu and select Live Events. Or look for channels like BT Sports Box Office, ESPN and Fox Sports 1 on the Sports tab.
2. RedBox TV APK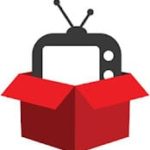 RedBox TV it's another excellent live streaming app, RedBox TV has lots of sports channels on the platform. You will probably need a VPN to connect to US servers to catch the Tyson vs Jones fight, but RedBox TV should give you some options to pick and choose from in terms of channel selection. Install RedBox TV APK following these instructions.
3. Kodi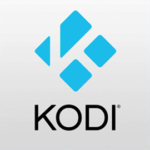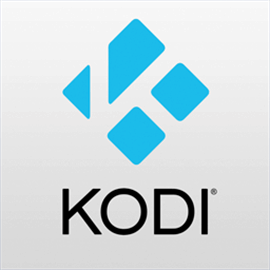 Kodi is probably the best way of extending what your Firestick is capable of. Simply install Kodi on your Firestick following these instructions and then try any of the addons below to access the fight.
Find here our dedicated article of How to Watch Mike Tyson vs Jones Jr. on Kodi.
Conclusion
This match is going to be one to watch. While no-one expects either of these 50+ athletes to match their form from 30 or more years ago, there is still much anticipation for what they are able to do even at the age they are. However, considering that, a question that comes to mind is that will it be worth the $49.99 you need to pay to watch it on PPV?
If you think that the cost is too much, then consider the options provided to help you watch it for free. Watching this for free is best with a VPN to ensure that your connection is secure and private and that your stream is not interrupted so make sure that you get Surfshark on your device first.
You May Also Like: