This guide will show you how to watch Volkanovski vs The Korean Zombie at UFC 273 using free and paid apps. The guide is also applicable to other streaming devices such as Android TV Boxes/Sticks, Chromecast, and Nvidia Shield.
UFC 273 will be taking place this week, and it features a belter of a card with two championship fights taking place on the night. Alexander Volkanovski and Chan-Sung Jung, aka 'The Korean Zombie,' will headline the event, with Volkanovski defending his featherweight title for the third time against a former title challenger.
But that won't be the only match you'll want to watch. The co-main event is a rematch for the bantamweight title, as champion Aljamain Sterling and interim champion Petr Yan meet in a title unification clash.
UFC 273 will be taking this Saturday, April 9, at the Vystar Veteran's Memorial Arena, Jacksonville, Fla. We know you don't want to miss it, and we'll show you three methods you can use to watch UFC 273: Alexander Volkanovski vs. The Korean Zombie.
UFC 273: Alexander Volkanovski vs. The Korean Zombie
The Main Event
Alexander 'The Great' Valkanovski
Alexander Volkanovski boasts a 23-1-0 record at UFC, and he currently ranks no. 3 in men's pound-for-pound (and 1st in Featherweight), only below heavyweights Kamaru Usman and Israel Adesanya. The Australian is on a 20-match winning streak, and the odds are that he will make it 21 this weekend.
He is the current UFC Featherweight Championship titleholder, having won it at UFC 245 in December 2019 after defeating Max Holloway via unanimous decision. He then defended his title against Hollaway at UFC 251 in July 2020 and won via a split and controversial decision. In his second title defense, he beat Brian Ortega via a unanimous decision at UFC 266 in September 2021. Volkanovski was then set to face Hollaway for the third time, but the former champion pulled out a day after the announcement through injury. Chan-Sung Jung later replaced him, and the title bout was moved to UFC 273.
Chan Sung Jung, aka 'The Korean Zombie'
Chan Sung Jung gets his nickname from his ability to continue pushing and fighting aggressively even after taking heavy blows. The Korean currently stands at 17-6-0 in the promotion, and he ranks 4th in UFC Featherweight rankings.
It is the second time Jung will be challenging for the UFC Featherweight Championship, although his first challenge was way back in August 2013, at UFC 163. Currently, Jung has won three out of his last four, with the loss coming against Brian Ortega – who is Valkanovski's last title challenger. The bout took place in October 2020 at UFC Fight Night 180, and Jung lost via unanimous decision. His last fight was with Dan Ige at UFC on ESPN 25 in June 2021, and he won via a unanimous decision. The veteran now has a chance to lift the Featherweight title, tagging in for the injured Max Holloway as a live underdog looking to make the most of his second short-notice championship opportunity.
The Main Card
Before Valkanovski and Jung face off in the main event, Aljamain Sterling and Petr Yan will have a second clash to crown a new undisputed UFC bantamweight champion. The two last faced each other at UFC 259 in March last year, and Sterling became the first fighter in UFC history to win a championship by disqualification. That was after an intentional illegal knee in the fourth round by then-champion Petr Yan. Sterling is the current champion, but Yan also has the interim title after beating Cory Sandhagen in Abu Dhabi. UFC 273 will now clear everything up.
That's not all, as former welterweight challenger Gilbert Burns will finally face off with Khamzat Chimaev, among other bouts on the main card.
Where & When?
Here's a quick outline for UFC 273:
Who's fighting at UFC 273?
Main Card:
Prelims:
Early Prelims:
How to Watch UFC 273: Volkanovski vs. The Korean Zombie
You can use three methods to watch Alexander Volkanovski vs The Korean Zombie easily on Firestick and other streaming devices:
Stream UFC 273 using official apps
Watch Volkanovski vs The Korean Zombie using free Firestick apps
Watch Volkanovski vs The Korean Zombie through Kodi.
Method 1: Watch Volkanovski vs The Korean Zombie Using Official Apps
ESPN+ (US)
The only official way to watch UFC 273 is through ESPN+ if you are in the US. The prelims and early prelims will be airing on the regular ESPN channel, but the main card will be a PPV on top of an ESPN+ subscription. It is going for $74.99.
If you have a subscription but are outside the US, you need to use a VPN as the service is geo-blocked. Surfshark provides lots of servers in the US, and you can rely on it for the best speeds.
BT Sport (UK)
BT Sport has the rights to most UFC numbered events in the UK, and the best part is that the event is available with regular subscriptions. The entire main card will be aired on BT Sport 2 starting at midnight. To watch BT Sport on Firestick, you can download the app from the official store and get a monthly pass with no contract for £25 a month.
Note that just like ESPN+, BT Sport is geo-restricted. This means that you will need to connect your Surfshark app to a server in the UK if you are not in the region.
UFC Fight Pass (WorldWide)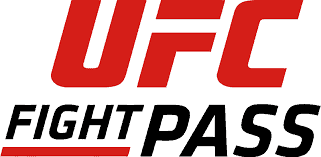 UFC Fight Pass provides UFC PPV events in most regions of the world, except for the US and a few other countries. The event is available as a PPV, and the pricing varies per country.
But besides UFC Fight Pass, the main card will also be broadcast worldwide by various networks.
Below is a breakdown of the networks broadcasting/streaming Volkanovski vs The Korean Zombie:
| | |
| --- | --- |
| Region | Channel |
| United Kingdom and Republic of Ireland | BT Sport 2 |
| Asia | Fox Sports, Fox+ |
| United States | ESPN+ |
| Canada | BELL, Rogers, Shaw, SaskTel, Videotron, Telus, Eastlink and UFC PPV on UFC Fight Pass |
| Africa | Super Sport Action, UFC PPV on Fight Pass. |
| Central Europe | RMC Sport 2 (France) DAZN (Germany, Italy) Discovery+ (Netherlands) Eurosport (Spain) Polsat Sport (Poland) Viaplay (Denmark, Norway and Sweden) XYZ Sports (Switzerland) |
| Australia | Main Event, Fetch TV, Kayo and UFC PPV on UFC Fight Pass |
| India | Sony TEN 1, Sony TEN 2, Sony TEN 3, and Sony LIV |
Most of these networks have streaming apps that you can use with your cable subscription.
Method 2: Watch Volkanovski vs The Korean Zombie Using Free Apks
Since Alexander Volkanovski vs Chan Sung Jung will be broadcast live on TV, watching the fight for free is easy. This is because you can simply rely on free live TV apps. These apps offer 100+ sports channels, so you will even have multiple options to choose from.
But before we show you the best apks to watch Volkanovski vs The Korean Zombie, there are some precautions you need to take.
⚠ Free Streaming Precautions
Free sports streaming has been a huge source of concern for many years among broadcasters and content distributors. This is because, in many cases, these streams are pirated.
To curb the practice, broadcasters have collaborated with ISPs and governments, and the result has been blocking streams, sending copyright notices, and taking legal actions.
👉 For these reasons, we highly advise that you use a VPN if you wish to watch Volkanovski vs The Korean Zombie for free on Firestick. This will help hide your activities and anonymize your connection to make you untraceable.
✋ However, you need to choose your VPN carefully as some do not offer good privacy, and others are a streaming nightmare.
The best VPN for streaming
To stream without buffering and have the required levels of privacy and security, we strongly advise that you use Surfshark. This is currently the best VPN for streaming, and here's a highlight of its features:
⚡ Superb Speeds: Guarantees a smooth live streaming experience.
🌍 Huge Server Network: You can connect to a nearby server for a fast and stable connection.
😲 UNLIMITED Devices: Connect dozens of devices at the same time!
🔑Unblock Anything: Safe access to censored apps, websites and torrent sites.
😎 Best in Privacy: The VPN doesn't keep any activity logs, and so your activities are only known to you.
🔐 Top-notch Security: This VPN uses AES 256-bit encryption and provides multiple protocols alongside other security features such as a kill switch, DNS & IPv6 protection and WireGuard.
💳 30 Days RISK FREE Money-Back Guarantee: In case you do not like the service, you can get every penny back if you cancel within 30 days!
Since you are here, you can also
enjoy our exclusive 82% discount on Surfshark VPN
, thanks to a deal we have with the VPN provider. After your subscription, you will still be covered by their
100% money-back guarantee.
Below are the best apks to watch Volkanovski vs The Korean Zombie:
1. Live NetTV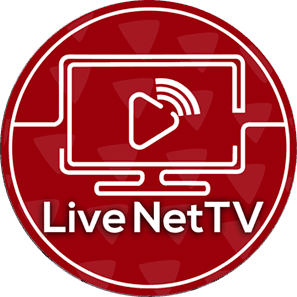 Live NetTV is a fantastic live TV streaming app, and it is a great way to watch Volkanovski vs The Korean Zombie for free on Firestick. The app provides hundreds of well-organized channels in categories such as Entertainment, News, Sports, Documentary, Kids, etc. The sports section has lots of channels that will air Volkanovski vs The Korean Zombie.
Besides the channel list, Live NetTV also has a Live Events section that provides all important sporting events. When you go to the section, you'll find UFC 273, with multiple streaming options. Live NetTV comes with an ad-supported mobile version and a free pro version for Firestick that you can use ad-free by sharing idle resources.
How to Install Live NetTV on Firestick
2. HD Streamz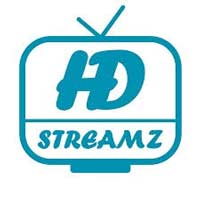 HD Streamz is another great apk you can use to watch UFC 273 for free. The app features 1000+ live TV channels, and it comes with a well-designed user interface that gives it a great look. On the homepage, you can sort channels according to Live Events, Sports, Entertainment, Music, Movies, Kids, Infotainment, and more.
HD Streamz comes with several channels that you can use to watch Volkanovski vs The Korean Zombie for free on Firestick. These include Sony Ten, BT Sport 2, and RMC 2 Sports. The app offers multiple streams to enhance reliability.
How to Install HD Streamz APK on Firestick
3. Rokkr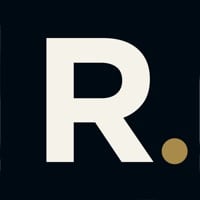 Rokkr is not just a live TV app but an all-in-one app that provides movies, TV shows, and live TV. The live TV section has a lot of channels that you may not find in most live TV apps as they are country-specific, so you'll have options for watching UFC 273 in Spanish, Dutch, etc.
Some popular channels you can use are RMC Sport 2, Polsat Sport, DAZN, and Eurosport. Besides the channels, Rokkr comes with a premium interface and lots of features and functionalities that you won't find in most free apps.
How to Install Rokkr on Firestick and Android TV
Method 3: Watch Volkanovski vs The Korean Zombie Using Kodi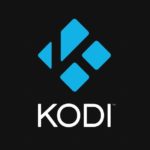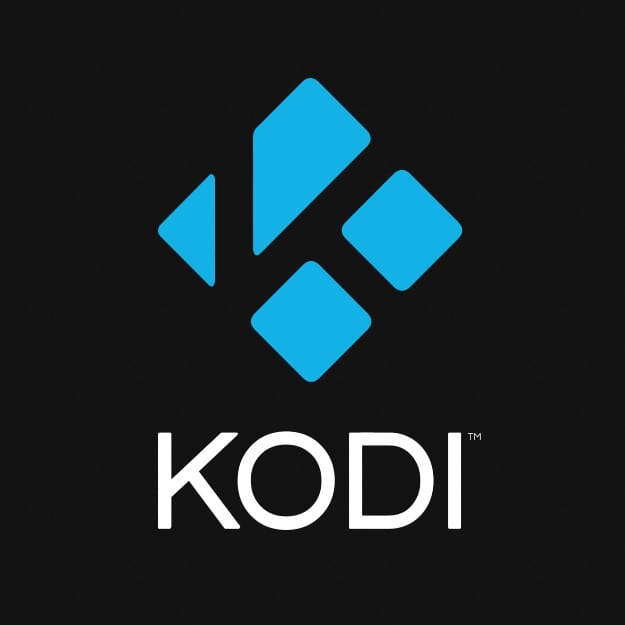 Kodi is another great way you can watch UFC 273 for free. Unlike the apps mentioned above, this one doesn't come with ready streams. Rather, you have to install addons that will source the streams for you.
This may sound a bit cumbersome, but it's actually not. And the best part? You'll have more streaming options than any of the other methods.
However, it's important to note that Kodi addons operate in the same way as free streaming apps, so you need to ensure that you turn on Surfshark to hide your IP address and make your online activities private.
Here are the best addons for UFC 273.
1.TV Tap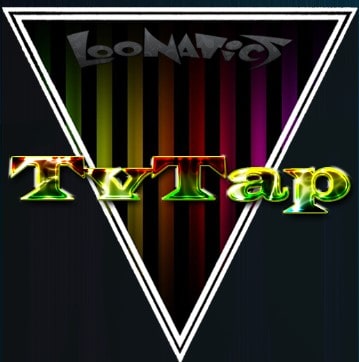 TV Tap is a superb Kodi addon for watching Alexander Volkanovski vs Chan Sung Jung live and free. The addon is a dedicated Live TV addon based on the TV Tap apk (now TVMob), and it provides 1000+ channels. These are organized into several categories: Music, Sports, News, Entertainment, and Movies.
The channels you can use to watch UFC 273 are in the sports section, and they include BT Sport 2, RMC 2, DAZN, and several others. The addon organizes channels in alphabetical order and marks them according to their country, so you will have an easy time navigating.
How to Install TV Tap Kodi Addon
2. Asgard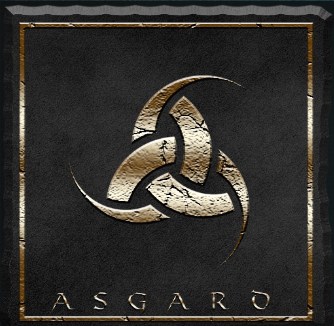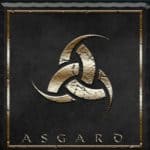 Asgard is not a live TV addon, but rather an all-in-one addon as it provides movies, series, documentaries, sports, live TV, and so much more. However, it has an awesome Live TV section that sources streams from various scrapers, including TV Tap.
Besides Live TV, Asgard also has a sports section that you can use to watch Volkanovski vs The Korean Zombie as a replay. To do that, head to the Sports section and select UFC/MMA Replays. There, you will find a section dedicated to UFC PPVs, and you can use it to access UFC 273 after it has aired or pretty much any other PPV up to UFC 01.
Here's how to Install Asgard Kodi Addon.
3. Mad Titan Sports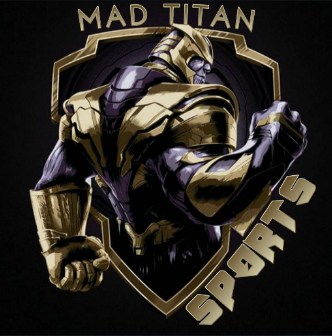 If you'd like a Kodi addon that provides direct streams instead of Live TV channels, this is perfect. Mad Titan's main section is labeled Live Sports, and it offers direct links for sporting events in 15+ different sports. In the app, you'll find a PPV section that you can use to watch UFC 273, both live and on-demand.
If you'd like to use the channel option, Mad Titan Sports also has a Live TV section that sources streams from scrapers such as USTV, UKTVNow, and US Cable. These provide lots of sports channels you can use to watch UFC 262 Volkanovski vs The Korean Zombie for free.
How to Install Mad Titan Sports Kodi Addon
Other Kodi addons you can use to watch UFC 273 for free are:
Wrap Up
UFC 273 is quite stacked with lots of interesting fights, from title fights and veterans of the game to some of the most exciting prospects in MMA. If you don't want to miss any of the action, the guide above should help you watch the entire main card or the main event for free on Firestick. But,
Before you start streaming, ensure that you hide your activities and stay safe with Surfshark.
Enjoy!