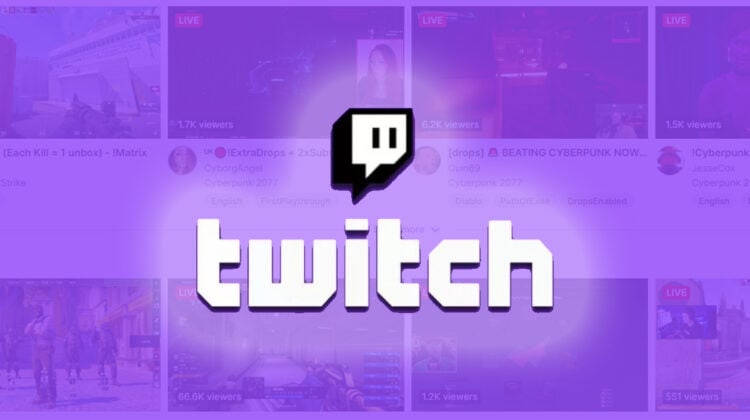 Since its establishment in 2011, Twitch has been at the forefront of DIY live entertainment and this article will reveal to you the best Streams of all time.
Twitch started as a platform for game live streams that allowed any gaming laptop owner to broadcast themselves playing video games. Over the years, the platform has evolved to include live chat shows, political commentary, and concerts. While Twitch faces competition from video platforms such as YouTube, which have also incorporated the 'stream live' feature, what makes it a masterpiece is the fact that it can't be edited. In addition, the audience is usually present and active, making the experience even more special.
While esports organizations and game developers hold the most all-time viewership records, some content creators have also raked in the numbers, which has paid off. Below is a list of the best, which are also some of the most viewed Twitch streams, thanks to data from TwitchTeacker.
Twitch Plays Pokémon (2014)
With "Twitch Plays Pokémon" debuting in 2014, the platform became one huge communal game. So how did it work? A Twitch bot played Pokémon Red with viewers controlling its actions by typing commands during the live chat. For instance, typing "up" in the live chat would prompt the character in the game to move up. However, with at least 8,000 viewers keying in demands, the character would respond to each of them in order. While the game was marked with chaos at the beginning, order eventually took over, and in a month, the community beat it.
This live stream helped Twitch showcase its ability to offer unique forms of entertainment. It proved that the platform was ready for innovation and had several exciting ways to produce content.
How to Fix Twitch Issues (Keeps Buffering)
Ninja (2018)
By 2018, Twitch had garnered massive popularity, and this is also when it found its true first star, Tyler 'Ninja' Belvins. Before his breakthrough, Blevins was slightly known, and his 50,000 subscribers would occasionally tune in to his Twitch streams. In March, however, he quickly became a celebrity overnight when musician Drake joined his livestream to relish in 'Fortnite.' As more and more viewers joined to see the hip-hop sensation, Blevins's stream gathered over 635,000 viewers, setting a new Twitch record.
The unexpected visitor not only brought in new viewers to Twitch but was proof that Twitch stars, too, can make it big. For Belvin, this marked the high point in his career as he was elevated to a place never before occupied by any other Twitch streamer as the stream. It also opened doors for book deals and even an appearance in a Super Bowl ad.
Paladin Amber (2019)
To break down barriers between its streamers and their audience, Twitch provides a live chat through which viewers can send in their questions. Sometimes, however, the relationship may not be reciprocal as some viewers may act overly familiar or be rude in their comments, which is where Paladin Amber comes in. She gained popularity by shutting out trolls in a subtly hilarious way. When streaming, she employs a variety of cameras and overlays to deflect impolite viewers with humor gracefully.
While delivering her savage "Nobody touch me" lines, the cameras zoom on her, capturing her clapback from multiple angles. While the hilarious ways are a fun way to use Twitch production, they are also a great way to remind viewers to establish boundaries even in their interactions with their favorite stars.
Edgey (2020)
If you haven't watched Mr. ChanChan do the "kneecopter," you have yet to experience the thrill of live entertainment. All this started when Edgey – a Fortnite streamer – hosted Mr. ChanChan after a stream. More than pleased to see the new viewers brought by Edgey, Mr. ChanChan broke into a full-on dance to the pop song "Caramella Girls."
The 'kneecoptering' was nothing short of electric. In the dance, Mr. ChanChan shifts weight from his feet to the knees, smoothly gliding across his living room floor while flapping his hands on his head in a classic bunny-ear-move motion.
Alexandria Ocasio-Cortez (2020)
With the platform's continued growth and influence among the youth, politicians, too, jumped at the chance to use it to reach new audiences. As part of the effort to get more people out to vote, House Rep. Alexandria Cortez streamed '"Among Us" – a hit murder mystery game, attracting over 435,000 viewers. Notable streamers soon joined her, and as the murders and scheming's' went on inside the game, she engaged with her viewers, touching on crucial political topics like education and healthcare. Besides endearing the politician to her viewers, the Twitch stream also showed a new way politicians can become popular and remain relevant.
Ludwig Ahgren (2021)
Ludwig Ahgren is one of the most popular Twitch streamers, and his Twitch sub-athon had only one simple rule: he would lengthen his livestream by ten seconds for each subscription he got. Initially, he imagined he would only be streaming for a day or two, so you can imagine his surprise when the subscriptions kept trickling in daily. He ended up streaming for 31 days continuously, setting a new record for the highest number of Twitch subscribers, a position previously held by Tyler Blevins.
The event helped provide the much-needed break from the stresses of the pandemic as it seemed real, letting viewers into the day-to-day life of Ludwig. In addition, it gave viewers the collective feeling of witnessing a giant moment together, with Ludwig at the center of it.
Super Mario Bros (2021)
Speedrunning has always been a Twitch staple. Besides allowing people to document streamers' feats, it provides a cool online hangout spot for those doing runs as they perfect their play. While numerous speed runs have broken records, one stands out: the current world record for Super Mario Bros.
At first, the idea of a 4:54 Super Mario Bros seemed impossible as nobody was sure if a human could do it. The run required placing Mario within a pixel's distance and a speed runner to utilize a glitch that required Mario's placement at a specific point at the ending flagpole. These intricacies make the run challenging and one of the most difficult in the speedrunning arena. We'll show you how to download Twitch streams like this one so you can watch these incredible speed runs at your own pace.
Ibai (2022)
Ibai's stream from 25th June 2022 is the most viewed Twitch stream of all time. On this particular day, the Spanish streaming sensation broadcasted a popular boxing event, accompanying it with an exemplary commentary, garnering 3.3 million highest peak viewers. The stream cemented Ibai's place in history as the host of the most-viewed Twitch streams ever. Since then, Ibai has received awards and continued to entertain his more than 12 million flowers on Twitch effortlessly.
MixiGaming (2021)
August 2021 saw Vietnamese streamer MixiGaming do a GTA V broadcasting that earned him 255,000 average viewers, topping the largest esports tournaments and sporting events. Until today, the streamer remains popular, and while his content is still top-tier, he has since moved to YouTube, where he boasts seven million subscribers.
The Grefg (2021)
On 11th January 2021, Spanish streamer and owner of the EU Heretics team David 'TheGrefg' Martinez smashed the concurrent record on Twitch. He attracted over two million viewers who came to watch him reveal his Icon series 'Fortnite' skin reserved only for the game's top creators.
Martinez takes the individual concurrent record from Tyler 'Ninja' Belvins, who recorded the highest number of concurrents on an individual stream in March 2018. This feat goes to show how global live-streaming is and how formulating the right marketing campaigns is the way to go. Brands looking to break into the gaming/streaming arena should echo Fortnie's campaigns.
Squeezie (2022)
On 8th October, French YouTuber Lucas 'Squeezie' went viral after hosting a Formula 4 racing event featuring several prominent streamers. The Livestream that attracted over a million views was first announced on 29th September by Squeezie, who dropped a minute-long trailer.
The ten-hour-long stream averaged 404,429 concurrent viewers with a 1,041,828 peak viewership, earning reactions from various social media users and, most notably, esports personality Jake Sucky.
Elxokas (2022)
Elxokas is another record-breaking streamer on Twitch that boasts a massive 1.2 million viewership. He gained popularity for recreating 'Squid Game' after its Netflix production. He did this with the aid of the video game Minecraft on his channel, which helped him create a streaming record, landing him on the list of Twitch's favorite stars. Elxokas took to Twitter to announce his big news, thanking those who joined the stream and the event organizers of the event he was participating in during his broadcast.
How to Download and Save Twitch Streams
If you want to preserve these unique moments, you might wonder how to download Twitch streams to keep them for posterity. Thankfully, there are options available that allow you to download and save Twitch streams and revisit these iconic moments.
Here are the steps involved in downloading Twitch Streams:
Head to Twitch.tv and click on your profile picture.
On the dropdown menu, click on the 'Video Producer' option.
Find the stream you want to download and click on the three dots on the far right.
From the dropdown menu that will appear, click 'Download.'
Once the download is complete, save the stream on your device.
Wrap Up
Twitch has evolved from a gaming-centric platform into a diverse hub for live entertainment. Iconic streams, such as "Twitch Plays Pokémon" and Tyler 'Ninja' Belvins' breakout moment with Drake, showcased its potential for innovation and stardom. However, it's important to note that while Twitch provides a fantastic platform for streaming, it also has the ability to download Twitch streams to watch them later. This can be especially useful if you missed out on live broadcasts or want to revisit your favorite moments. Whichever way you choose to watch, Twitch's influence on entertainment and content creation remains undeniable even as it continues to grow. However,
Keep in mind that streaming videos are always a very bandwidth consuming activity, which can lead your ISP to intentionally limit speeds. So, to avoid all these problems and remain safe, always use a reliable VPN like Surfshark, and enjoy your Streams on Twitch or on any other social network.
Enjoy!