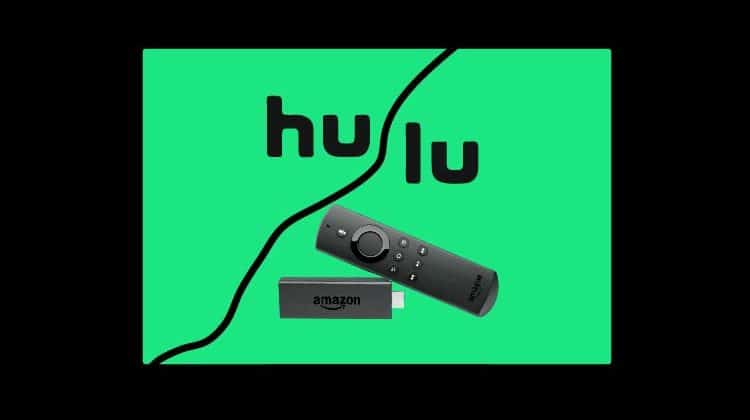 If you are having issues with Hulu not working on Firestick, you are not alone. Here are some troubleshooting tips to help you get it working.
Hulu is a giant streaming platform that is supported on the official Amazon Firestick store. The US-based streaming service offers on-demand access to select TV Shows and hit movies, and you can even bundle it with ESPN+'s live sports and Disney+ mouth-watering library.
Normally, Hulu works great on Fire TV, but there are instances where the app doesn't work on Firestick. It can freeze, display connection errors, or simply crush when you've just got ready to catch an episode.
Usually, a simple reset of the Hulu app does the trick, but it might not always work. Thankfully, you can use multiple troubleshooting tricks to solve your Hulu app issue on Firestick. This guide looks at all possible causes of Hulu not working on Firestick and the various fixes you can try to get the issue resolved.
Hulu Geo-restrictions
Hulu is only available within the US borders. This means that users outside the US borders can't access the content on Hulu. As such, you need a strong VPN that can overcome the heavy geo-restrictions placed by Hulu to users outside its jurisdiction.
However, you will also need to ensure that the VPN you choose is also not blocked. Though you'll find the Best VPN for Firestick from our list, the streaming service blocks most VPNs, and only a few manage to bypass the tough restrictions.
The recommended VPN for Hulu
The best VPN for Hulu is ExpressVPN. The VPN is the most reliable VPN when it comes to circumventing the VPN restrictions used by services such as Hulu and Netflix. The VPN is also super-fast, it has been audited and verified as log-free and all BestDroidplayer readers can subscribe to it with an exclusive discount of 49%.
Hulu App Not Working: Possible Causes
Hulu not working on Firestick can be attributed to a number of causes. We've listed below the possible causes for Firestick Hulu not loading:
Internet connection issues like a poor WiFi signal.
Outdated Hulu app.
Corrupted installation.
Outdated Firestick device.
Hulu servers downtime.
Hulu account issues.
Saturated Hulu cache and files.
Hulu Not Working on Firestick – Here's How to Fix
It's possible that you might not be able to determine the exact problem as to why your Hulu app has suddenly stopped working. But before you start looking at alternatives to Hulu, try these troubleshooting steps.
Make sure to check the Hulu server
All popular live-streaming platforms exhibit occasional server downtimes, and Hulu isn't immune to this issue either. To check if your Hulu servers are down, we recommend tools like the Downdetector. The site gives you real-time report charts as reported by users. If you scroll down to the social comments, you'll see if other users are experiencing similar problems to yours. Optionally, you can also check social platforms like Twitter using hashtags like #Huludown to see if there are similar complaints.
If you notice that the Hulu servers have had issues the past few hours, the best solution is to wait for them to be back up. Thankfully, there are other tricks you can try below.
Go to your account and re-login
This is the most basic step you can take to get your Hulu app working again. It involves logging out of your Hulu account and then attempting to log back in.
Here are simple steps you can use to achieve this:
Step 1: Log out of Hulu
Open the Hulu on your Firestick device
Navigate to Account
Hover to select Log out
Click Logout of Hulu
Step 2: Log in to your Hulu account
Wait for about 3 minutes before attempting to log back in:
On the same page, click log in
On the login page, enter your login details and submit
Reset your internet connection
Hulu is a streaming app, and as such, it demands a stable internet connection to work well on Amazon Fire TV. Therefore, if Hulu doesn't load on Firestick, you need to check your internet connection. Bear in mind that Hulu has standard speed requirements for various video quality that you can stream.
Here are the various Hulu bandwidth requirements:
1.5 Mbps for standard quality (SD)
3 Mbps for 720p quality
6 Mbps for 1080p quality
8 Mbps to stream live TV channels
16 Mbps to stream 4K plus videos
You need to check your Firestick internet speeds to see if they meet the video quality you want to watch on Hulu. You can check speeds on your Fire TV using your favorite speed test tool. We like using the "Internet Speed Test" App'.
Follow these simple steps to check your device's speeds:
On your Firestick home screen, hover to select Find and click search.
On the search bar, enter Internet Speed Test.
Click to select internet speed test.
Tap on the app called Internet Speed Test App.
Click Download or Get and wait for installation to finish.
When it has installed, click Open.
Now click Start Test.
Wait for the results to display.
If your Amazon Fire TV internet speeds don't match any of the above speeds, we always recommend upgrading your internet subscription to a package that meets your video quality requirements.
Connection troubleshooting options
If the speed is not the issue or upgrading isn't an option, here are a couple of troubleshooting tricks you can try, including:
Try disconnecting other devices using the same WiFi network as your Firestick device. This is because these devices could be using up the bandwidth you require to stream content on the Hulu app.
Switch to the 2.4GHz frequency if you're already using the 5GHz signal. The 2.4GHz signal is very effective if your router is located far away from your Firestick device.
Try rebooting your router. To do this, disconnect your router from a power source. Wait for about 5 seconds before you power the router again. We highly recommend this trick because your router could be overloaded with network packets that end up slowing your internet.
Contact your Internet Service Provider to have the problem fixed.
Restart Firestick
Restarting your Firestick can also do the trick. The process takes about 30 seconds to finish. There are up to three ways you can restart Fire TV.
Method 1 – Restart your Firestick from the screen settings:
Go to Settings on Firestick and select My Fire TV.

Scroll down and click on Restart.

Click Restart and follow the pop-up wizard to confirm.

Method 2 – Restart Firestick using its remote control
To restart using the Firestick remote, simply long-press the Play/Pause and Select buttons for 5 seconds and release. This action will restart Fire TV automatically. If Firestick is still unresponsive, you can manually disconnect it from power by unplugging the USB cable and plugging it in after a few seconds.
Clear Hulu's Cache
Clearing Hulu's cache removes corrupted and other irrelevant data saved on Firestick memory and creates space.
Remember to save all your account information when you decide to take this step. This is because the process deletes Hulu settings on Firestick, including your account information.
How to clear the cache data on the Hulu app:
Open Settings on Amazon Fire TV and select Applications

Click on Manage Installed Applications

Scroll down to find Hulu and click on it.

Click Clear Cache.

Update Hulu App on Firestick
Does Hulu keep crashing on Firestick? This can easily be solved with an update. Case in point, most streaming apps, including Hulu constantly release new updates. The new updates are meant to clear any glitches, like playback errors and more.
How to check for new Hulu updates on Amazon Firestick:
On your Firestick home screen, open the Hulu app
Press the Menu button
Press More Info and click Select
Click Update to install the latest Hulu update
Your Firestick needs an update
Apps that offer live TV and on-demand content like Hulu are very specific on the version of Fire TV you're using. At base, your device should download and install the latest Amazon Fire TV update automatically. But if this is not the case, then you have to update Firestick manually.
Guide to update Amazon Firestick:
Open Settings on Firestick and select My Fire TV

Select About

Now, click Check for Updates (or Install Update)

If you tap on "Install Update," the device will start updating automatically. During this process, don't turn off the power and ensure the internet is working well. When it's done, Firestick will reboot.
Bear in mind that there are instances where you might see the "Check for Updates" option instead. Don't be alarmed though, clicking the option will automatically check for updates.
Hulu Not Working on Firestick: There Are Other Methods to Fix It
If none of the above troubleshooting tips work, you can try resetting Firestick.
Reset Firestick:
This should be a last resort. The process will remove all apps and settings on Firestick and leave it as if it were new. To reset your Firestick device, open Settings> My Fire TV/ Device & Software> Reset to Factory Defaults> Reset.
You can also use your Firestick remote to reset the device. Simply long-press the Right button and Back button simultaneously for about 10 seconds. This action will prompt a reset confirmation pop-up on your TV.
The whole reset process takes less than five minutes to finish. Once it's done, you'll have to begin afresh.
Why does Hulu crash on Fire TV?
Crashes on Fire TV are often down to apps being overwhelmed with processing huge chunks of data. We recommend clearing Hulu cache data to delete irrelevant files stored on Firestick.
Hulu not showing on Firestick Issue
Users often complain about Hulu not showing on Firestick. This can be as a result of the app not launching well or it being simply outdated. If this is the case, try restarting Firestick. If the problem persists, update both Hulu and Fire TV. You can also choose to reset Firestick, but as a last resort.
Why does Hulu keep freezing on Firestick
Hulu showing buffering issues on Amazon Firestick can be as a result of multiple reasons. Top of the list includes Hulu is outdated, unstable internet connection, saturated cache files, and more.
Last Option: Report the Problem to Hulu
If you've tried every solution we've discussed above without success, try Hulu's help. Hulu has an impressive support system that includes a vast knowledge base system. You can use a search bar to look up the issue you're experiencing. You also can try engaging the support agents by calling them using the toll-free line: 888-907-0345 or via a ticketing system. Lastly, Hulu's community platform gives you a chance to interact with other users and benefit from their experiences.
Hulu not working FAQs:
How to update Hulu on Firestick
To update Hulu on Firestick, turn on your device and navigate to Settings> Menu> More Info> Select > Update.
How to reinstall Hulu on Firestick
To reinstall Hulu on Fire TV, you need to first uninstall the app. To do this, open Settings> Applications> Manage Installed Applications. Once the list of Firestick apps appears, select Hulu> Force Stop/ Clear Storage> Clear Cache> Uninstall.
You can now install the app afresh from the Amazon Fire TV home screen.
What is Hulu loading error on Firestick
Hulu connection errors on Firestick are largely due to bad internet connections, Firestick hasn't been updated, or Hulu running an outdated version.
How to report the problem to Hulu
The best way to report a problem to Hulu is by calling them using a toll-free number: 888-907-0345. You can also send an email: [email protected] or register a support ticket on Hulu's help center, but you have to log in to your account.
Wrap up
The above guide was created to help Hulu app's users to lead with the various problems involving this popular streaming service and we believe these tips will solve most "Hulu is not working on Firestick"-related problems. However,