After a time of great popularity and almost disappeared, Torenting has consistently gained ground. Lately, however, we have witnessed the indiscriminate blocking of numerous Torrent sites. In this post we will talk about the Best Alternatives to Torrenting on 2023…
Torrenting is an old-school technology that has had a resurgence in recent years. While it was extremely popular 10 or even 15 years ago, it seemed to disappear but recently it returned to prominence with some sites boasting millions of active users. Unfortunately, it looks to be waning once again, but this time for different reasons.
If you're not familiar with torrenting, let me give you a bit of an introduction. Normally when you stream content online, you access a single server that has the file. Torrents work differently, as they break a single file up into many smaller pieces (called packets); so then they are distributed across a network. When your computer asks for a specific file, it pulls each packet together from many different servers; then it compiles those packets into the single file you're interested in.
From a privacy point of view, this is great, as it is difficult to determine who is getting which packet as they're shared across many different servers. Unfortunately, it's not as great when it comes to viruses as many individual packets can sometimes be compromised;  when you download and install them on your computer, you leave yourself vulnerable to infection. Now, while torrents might not be as safe from a security point of view, they are still popular as long as you have a reasonable anti-virus and VPN in place.
Why using a VPN
You see, even though your privacy with a torrent is often better than normal streaming options, it's still something to be concerned about; also many torrent websites are being blocked by ISPs as per legal determinations and this is where VPNs come into play. With a VPN,  it's impossible to determine what you're actually transmitting or accessing across the connection you share with the VPN server as your traffic is tunneled and encrypted into it. In the other hand the torrent websites blockage made by the ISPs is usually performed by blocking the access to it, not by blocking the server hosting the torrent websites. So, the use of a Good VPN like Surfshark, gives you a layer of protection and allows you to access those blocked torrent websites; thus the use of a VPN is something that we strongly advise.
The VPN we recommend is Surfshark; "zero-logs" policy, incredible speed,  geographic diversity, and the portability given by the possibility to use up to 10 devices simultaneously, are only some reasons for recommending it. It's even more important to use Surfshark when exploring some of the Best Alternatives to Torrenting that we'll describe below. So, we managed to get to our readers an exclusive 82%
Click to get your exclusive 82% of Surfshark now!
Top of the Best Alternatives to Torrenting
Once you've got a VPN, you can then move on to looking for the Best alternatives to Torrenting in 2023; alternatives that actually work and haven't been taken down yet.
Usenet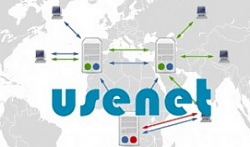 Usenet is a worldwide discussion system that has been around since 1980 making it much older than the world wide web (www) i.e, the internet. It is the oldest network communications system in the world. Think of it as something of an ancestor to the internet forums or chat rooms; similar to that we have today like Facebook and Twitter. Today, can be used to anonymously share files- which something that we do when torrenting, making it a reasonable to be here mentioned on the Best Alternatives to Torrenting. Usenet is not the prettiest option though; but it will probably be around for a long time as many channels have decades of conversation.
Kodi

One of the most popular streaming solutions has to be Kodi. Available on a variety of platforms like: Fire stick / Fire TV , Android TV Box or Smart TVs, Kodi offers tons of entertainment content. The best part of Kodi is the fact that's so easy to extend it through addons available online. With Kodi you can create an entertainment hub that offers a little bit of everything; or you can even create a specialized sports streaming solution. Kodi even has "builds" that will automatically install the most popular add-ons for you making it even easier to use, making it be part of this post on the Best Alternatives to Torrenting. If you're using Kodi though, I'd definitely recommend a VPN.
Click here to save 82% of Surfshark now!
Internet Relay Chat (IRC)
Also deserving  to be mentioned on this Best Alternatives to Torrenting is IRC. It is an application layer protocol that enables text-based communication through a client/server network. A good example of IRC is WhatsApp or other similar chat clients. Here you create a private network between people with a shared interest; so you can then distribute files between each other. IRC allows "clients" to download computer programs onto their system. Additionally, it also allows downloads from third-party servers. You can choose to run these files online or download them. This software is available on every major operating system in the world that allows internet access making it quite accessible. In addition to private one-to-one file sharing, it also allows for group chats and data transfer.
Plex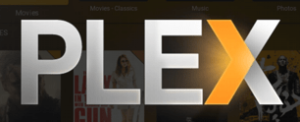 Plex is an app we've talked about before and is another great alternative for this list on the Best Alternatives to Torrenting. This app like Kodi lets you have lots of different add-ons that are accessible both through the Plex "store" and other online sources. With Plex, you can access specific channels like sports and there are even specific channels that are great for Kids. Plex is a bit more complicated to set up and configure than Kodi;  definitely, it is a useful option and one worth experimenting with.
DC++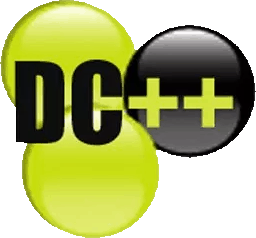 Though available only on Windows operating system, DC++ is a free, open source file sharing service that allows users to share files in a peer-to-peer format using the ADC protocol. Unlike other such file-sharing networks, DC++ has no adware and allows clients to share files as DC++ "mods" which means that at one given point several modifications or duplicates to a single file that belongs to several other users will occur. DC++ is particularly useful in sharing music.
Stremio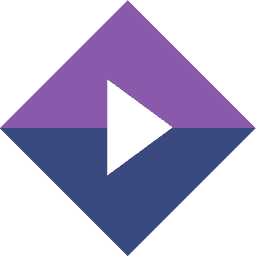 The final option in our list of torrent alternatives is Stremio. While this is the last option on our list, it is by no means the least effective. Similar to Kodi & Plex, Stremio has its own online store where you can access lots of content and add-ons. It can be installed fairly easily on an Android box and you can even install it on Firesticks and the Fire TV.
Conclusion
Torrent websites are being prosecuted and blocked, even though most of then do not share contents illegally. Because this we suggested here some possible top Best Alternatives to Torrenting. In the end the decision is up to you, but do not enter the legality game; be sure to always use a Good VPN like Surfshark as only this way your identity, privacy and security will stay protected.
Disclaimer: Please note BestDroidPlayer is in no way affiliated to any torrent websites or its alternatives here mentioned. We do not support the consumption of illegal content, and the content provided here is only informational. If you decide to use it in any way, we advise that you use a VPN.