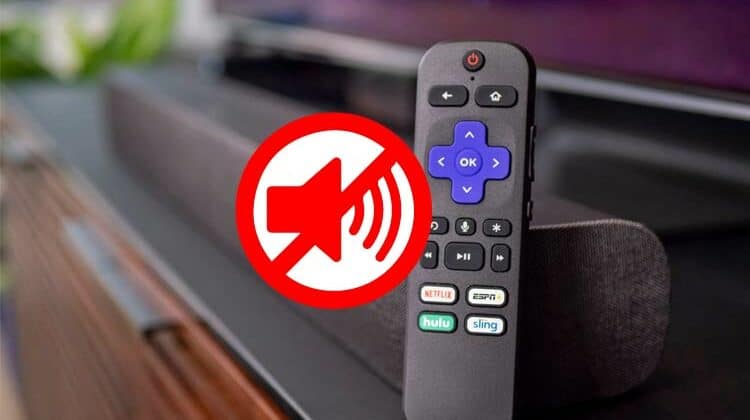 Having Roku, no sound issues? Below are several methods you can use to fix this issue in a few minutes.
Roku is one of the most popular streaming devices, and it provides a great way to access the likes of Netflix and YouTube. However, you may often run into issues like any other tech device.
One of the most common problems you may face is the Roku no sound issue. This issue can be caused by varied underlying issues, ranging from settings to hardware issues. However, it's also one of the easiest Roku issues to solve, and we'll take you through various troubleshooting steps to help deal with the problem.
What is Roku?
Roku is a company that makes various streaming media devices that run on an operating system also known as Roku OS. This brings a bit of confusion on whether Roku is a product or software, but it is actually both!
The company provides a family of streaming players that range from $17.99 for the Roku Express to $179.99 for the Roku Streambar Pro. In between, there are several streaming sticks that look similar to the Amazon Firestick.
But besides media players, Roku is also available as software in a range of Smart TVs. TCL mostly produces these Roku TVs, but you can also find a few versions from other brands, such as Hisense and Philips.
How Roku Devices Work
Roku streaming devices are generally simple devices that only require a power source and a display connection. To use the device, you can connect it to your TV via the HDMI port using a provided HDMI extension cable. You can then power it on by connecting the power adapter it comes with to the device and a power source. From there, you can use your remote to connect the device to your Wi-Fi network.
Once you set up your device following the on-screen instructions, you can download various channels (apps) and set up a VPN on Roku to maximize your streaming experience.
How to Connect To Roku with Other Devices
Roku allows you to connect to the device using iOS or Android and use the smartphone as a remote. First, download the Roku app on your smartphone, and ensure the two devices are connected to the same network.
From there, ensure Control by mobile apps is enabled on Roku. Enabling this option allows Roku to communicate with other devices on the network.
Press Home on your remote
Scroll and select Settings
Select System
Select Advanced system settings
Select Control by mobile apps
Select Network Access
Choose Default to enable the option. If you are on a publicly accessible network, you can select Permissive. The latter is typically used with an advanced network configuration.
After this, your Roku device should appear on the discovery screen of the Roku mobile app. Connecting your mobile device can be quite helpful when the Roku remote is not working, or you have misplaced it.
How to Watch Live Sports on Roku for Free
How to Fix If Roku Has No Sound
If you're experiencing no sound on Roku, below are a few methods to get your audio back to normal.
1. Make sure the mute is turned off
The first place to start when Roku has no sound is to ensure you have not muted the device. You can unmute Roku by pressing the mute button on the remote or simply increasing the volume.
Apart from the Roku device, also ensure that your TV is not muted and its volume is also set to a good level. If you have also connected your TV to your home theatre or sound bar, ensure that it is also well-set and the channel is set correctly to play sound from your TV.
2. Check the audio and HDMI cable connections
The cause for your Roku no sound issue can easily be the hardware connected to your Roku device. This can include the TV, HDMI cables, or your sound system. For a start, you can disconnect all sound cables and then reconnect them, keeping the correct input/output configurations and HDMI channel in mind.
Double-check the TV and sound system settings if there's still no sound. You can set your TV to play using its internal speaker if you are using an external sound output.
3. Power cycle your device
Restarting any electronic device often fixes some weird issues, and it can probably fix your sound and Roku remote not working issues. To power cycle Roku, disconnect the device from power and wait for about 30 seconds. You can then reconnect to power and check if your issues have been fixed.
4. Adjust Roku's audio settings
Roku offers multiple audio modes, and you should choose the one compatible with your TV and cable connection. Although Roku selects an audio format and mode automatically, you can try changing your audio settings manually to see if this will solve your sound issues.
Press the Home button on Roku remote
Scroll and select Settings.
Select Audio.
Choose HDMI.
Select Dolby Digital audio mode if you are using an optical cable for sound output. Otherwise, go with PCM-Stereo.
5. Disable volume leveling
While under settings, you can also disable volume leveling, a feature that automatically adjusts the volume levels on your device.
Press the Home button on the Roku remote
Scroll and select Settings.
Select Audio, then turn Volume leveling off.
Test whether that fixes Roku audio issues.
6. Turn off private listening
Private listening is a cool Roku feature that allows you to hear your TV's sound using your headphones. The feature lets you connect your headphones to your phone and get the sound from what you are watching on TV, making your phone an audio receiver.
If you have enabled private listening, the sound will not come from your Roku. You can disable the feature by opening your Roku mobile app, clicking the headphones icon, then turning private listening off.
7. Check for any updates
Most devices may not work well if you have missed an update or two. Just to ensure it's not the issue, you can update your Roku to the latest version.
Press the Home button on the Roku remote
Scroll and select Settings.
Select System, then click on System Update.
Wait for the system to check for updates. If any, click Update Now.
8. Factory Reset your Roku TV Audio settings/ Roku device
If you have tried all the options above and nothing has worked for you, you may have to factory reset your device. But if you are using Roku TV, you may first try resetting your audio/picture settings only.
On your TV:
Go to Settings
Click on System
Choose Advanced system settings
Select Factory Reset
Choose Reset TV audio/ picture settings.
You can now play a video or audio to see if the sound issues have been resolved.
If not, you may need to reset the entire device to manufacturer settings.
Go to Settings
Click on System
Select Advanced system settings
Click Factory reset
Choose Factory to reset everything.
After that, you will need to set up your device again.
9. Contact the manufacturer
If factory resetting has not worked, you may have to contact the TV manufacturer or Roku if you are using a streaming stick. Roku provides customer support through both email and telephone, and they should advise you on what to do next. In case of manufacturing faults, you may get a replacement for your device.
How to Watch Free Movies & Series on Roku
Finally, since you are here, you may be interested in knowing the Best Kodi Builds for Firestick, as the two streaming devices are similar.
Wrap up
Losing audio on your Roku device can be quite frustrating. However, it is an issue you can easily solve on your own, and the guide above should help you do that. Just try a few of the solutions provided, and you will most likely solve your problems in no time. However,
All the best!