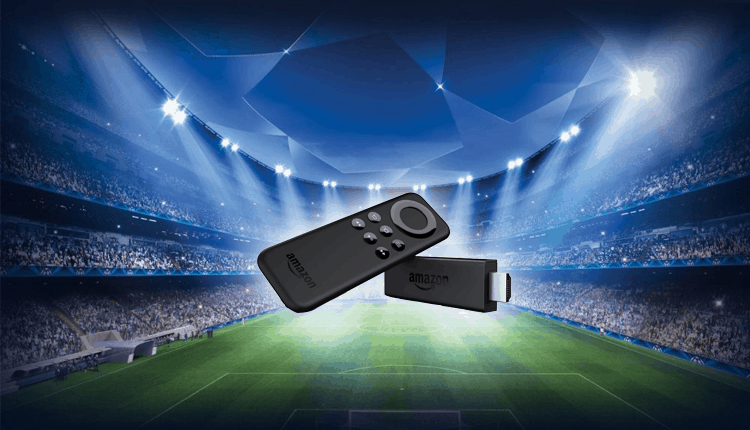 Watching Live Sports on Fire Stick for Free – Best Sports Apps for FireStick
Here's how you can watch live sports for free on your firestick or fire tv box. There are several apps that you can use, in this article we list the best.
One of the greatest things about Kodi and the Fire Stick is the volume of content that is available. There is enough on there to keep you occupied for decades! One of the things that aren't so good though, is the lack of news and live sporting events.
However, that's not really the case! There are actually several different ways that you can do both of these things!
You must use a VPN
Before I get into all of the nitty-gritty about live streaming, I feel it best that I mention the importance of utilizing a VPN for your connection. With the current crackdown in the UK on Premier league football, ISPs are being forced to not only block channels and servers but also reduce browsing speeds for their customers if they are detected streaming over the Internet.
VPNs however, help to protect you by hiding what you are viewing from the ISPs and ensure that you can maintain your security and privacy.
VPNs however, have another benefit, especially when it comes to sporting events. Many sporting events are restricted to specific channels and countries and if you do not reside in the country, it does not really matter what app or add-on you are using, you will be unable to view the content. With a VPN though, you can mask the location you are browsing from and make it appear as if you are in the country that the signal is meant for.
I recommend IPVanish to our readers. I've arranged an EXCLUSIVE deal with IPVanish to give our readers 57% discount. Just click on this link.
Do you need help to install IPVanish on your fire device? Here's a very simple guide.
Sports News
I won't go into too much detail about Plex as there is a whole post devoted to it already which I've covered previously. But in a nutshell Plex News is available as a channel within Plex and it gives you real-time news.
There are also a bunch of other different apps that are a bit more specific like BBC News and the CBS News app, but as this post is primarily about Live Sports lets jump into that topic!
How to Watch Live Sports on a Fire Stick
Let's be honest, this is often a deal breaker for many people when it comes to cutting the cord. Fortunately, there are a couple of different ways to live stream sporting events which I shall cover in some detail below.
Between the Plex channels, Mobdro and Live NetTV as well as Kodi, you will have so many channels to play with all you're going to want to do is crack a cold one, and grab a seat so you can chill and catch up on what's going on with your team!
Just don't forget to use a VPN to be anonymous, the ISPs are really looking at who streams sports illegally. We recommend you to protect yourself with IPVanish.
Do you need help to install IPVanish on your fire device? Here's a very simple guide.