This guide will show you how to watch Wimbledon Semi-Finals and Finals using free apps and Kodi addons. The guide applies to Firestick, Android TV Boxes/Sticks, Chromecast, Nvidia Shield, and all other devices that support Kodi.
Wimbledon is the third Grand Slam tournament of the 2022 tennis season, following the Australian Open in January and the French Open in 2022. The tournament is currently underway, with the women's and men's semi-finals being played on Thursday, July 7, and Friday, July 8, respectively. The finals will take place on Saturday, July 9, and Sunday, July 10.
Men's Singles
Rafael Nadal has captured the headlines this year, having won both Grand Slams of the year (and a record 22 Grand Slams), and he is already in the semi-finals alongside Novak Djokovic, Cameron Norrie, and Nick Kyrgios.
👀 Novak Djokovic has been on a roll in Wimbledon for the last several years, and he hasn't lost a game there since 2018. He will face Norrie in the semi-final, with a chance to square it out with his long-term rival Nadal in the finals.
Women's Singles
Iga Swiatek was the favorite to win the women's singles at Wimbledon, having led the WTA tour with six tournaments so far this year. However, Alize Cornet caused one of the shocks of 2022 by dumping the world No. 1 out of Wimbledon at the third-round stage. This ended her 37-game winning streak, falling just short of having the second-longest streak since Steffi in 1990.
Cornet was later eliminated in the round of 16 by Australian AjlaTomljanović, who then lost to Elena Rybakina in the semi-finals. The remaining contestants are now Rybakina, Simona Halep, Ons Jabeur, and Tatjana Maria.
23-time Grand Slam champion Serena Williams made her comeback since she had to retire during her first-round match at Wimbledon last year due to an injury. However, she went down fighting to World No. 115 Harmony Tan after a valiant battle that lasted a staggering 3 hours and 10 minutes on Tuesday, June 28.
Wimbledon Finals & Semi-Finals: Where & When?
Below is a layout of all Semi-Finals and Finals matches:
Women's Singles
Men's Singles
How to Watch Wimbledon Finals For Free on Firestick
There are two methods you can use to watch Wimbledon on Firestick for free:
Stream for free via BBC iPlayer
Watch for free using free third-party apps.
How to Watch Wimbledon For Free using BBC iPlayer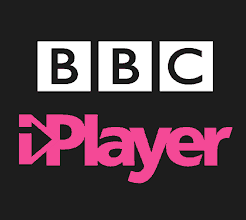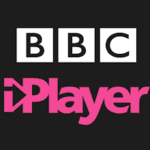 BBC has held Wimbledon rights since 1937, and that is set to continue at least until 2027 under the current contract. The network provides access to all Wimbledon 2022 matches through BBC One, BBC Two, and BBC iPlayer. The latter provides access to all live and previous matches, so you can use it to access matches that you've missed.
The BBC iPlayer app is available on the Firestick store, and you can also install it on other devices such as Android TV, Nvidia Shield, Chromecast, and more. However, if you are not in the UK, you'll need to use a VPN as the service is geo-restricted. Surfshark is one of the most reliable VPNs for accessing the streaming service, and it provides servers in four UK cities.
How to Watch Wimbledon for Free using Third-Party Apks
Besides BBC iPlayer, Wimbledon is also being broadcast via traditional channels, including BBC One & Two, ESPN (US), TSN (Canada), Channel 9 (Australia), and Star Sports (India), Super Sport (Africa).
Although these channels are normally available via cable, you can access them through free third-party apks. These apps provide hundreds of free live TV channels worldwide, and you can use them to watch Wimbledon Finals for free on Firestick.
However, there are some precautions you need to take before you start streaming.
⚠ Free Streaming Precautions
Free sports streaming has been a huge concern for many years among broadcasters and content distributors. This is because, in many cases, these streams are pirated.
Broadcasters have collaborated with ISPs and governments to curb the practice,, which has resulted in blocking streams, sending copyright notices, and taking legal actions.
For these reasons, we highly advise that you use a reliable VPN if you wish to watch the Wimbledon finals for free on Firestick. This will help hide your activities and anonymize your connection to make you untraceable.
✋ However, you'll also need to choose your VPN carefully as some do not offer good privacy, and others are simply a streaming nightmare.
The best VPN for streaming
To stream without buffering and have the required levels of privacy and security, we strongly advise that you use Surfshark. This is currently the best VPN for streaming, and here's a highlight of its features:
⚡ Superb Speeds: Guarantees a smooth live streaming experience.
🌍 Huge Server Network: You can connect to a nearby server for a fast and stable connection.
😲 UNLIMITED Devices: Connect dozens of devices at the same time!
🔑Unblock Anything: Safe access to censored apps, websites and torrent sites.
😎 Best in Privacy: The VPN doesn't keep any activity logs, and so your activities are only known to you.
🔐 Top-notch Security: This VPN uses AES 256-bit encryption and provides multiple protocols alongside other security features such as a kill switch, DNS & IPv6 protection and WireGuard.
💳 30 Days RISK FREE Money-Back Guarantee: In case you do not like the service, you can get every penny back if you cancel within 30 days!
Since you are here, you can also
enjoy our exclusive 82% discount on Surfshark VPN
, thanks to a deal we have with the VPN provider. After your subscription, you will still be covered by their
100% money-back guarantee.
The best apks to watch Wimbledon for free
1. Live NetTV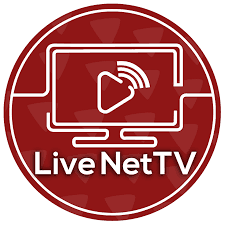 Live NetTV is a popular Live TV streaming app that provides 800+ channels. The app groups these into categories such as Sports, Entertainment, News, Documentary, and Kids. The sports section is quite commendable, and it provides lots of channels that are currently airing Wimbledon matches. These include BBC, TSN, ESPN, and Eurosport.
Besides the channels, Live NetTV has a Live Events section that provides all specific sporting events. This section usually contains all major matches and tournaments, so you'll find Wimbledon finals.
How to Install Live NetTV on Firestick
2. HD Streamz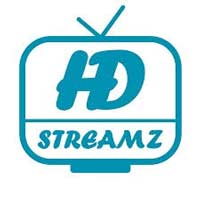 HD Streamz is another awesome app you can use to stream the Wimbledon tournament for free. The app offers a thousand plus channels and comes with a well-designed user interface that makes it both appealing and easy to use. On the homepage, you can sort channels according to Live Events, Sports, Music, Kids, Entertainment, Movies, Infotainment, and more.
HD Streamz comes with several channels that you can use to watch Wimbledon 2022 finals for free on Firestick, including BBC and ESPN. Most of the channels on the app have multiple streams for reliability.
How to Install HD Streamz APK on Firestick
3. Rokkr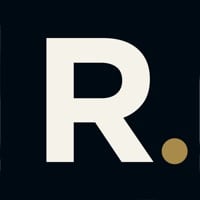 Rokkr is not a specialized live TV app like the two above. Instead, the app offers movies, TV shows, and live TV. The live TV section comes with lots of channels that you may not find in most live TV apps as they are region-specific, so you'll have options for watching Wimbledon in a local language.
Some of the channels that you can use for this event are BBC, ESPN, ABC, and Eurosport. And after the fight, you can always come back and enjoy the wide variety of free movies and TV shows.
How to Install Rokkr on Firestick and Android TV
Kodi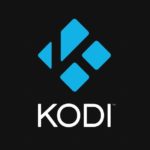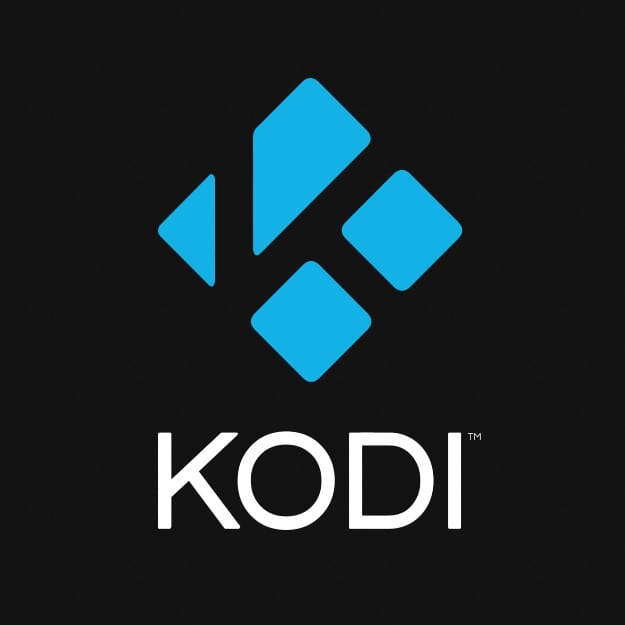 Kodi is a multi-purpose platform that acts as both a media player and streamer. The platform can be used to watch Wimbledon and any other live sporting event (besides movies and TV Shows), and you only need to install the appropriate addons.
However, note that these addons use questionable sources too, so ensure that your Surfshark is up and running before you start Kodi.
Below are some of the best Kodi addons you can use to watch Wimbledon matches for free.
1. TapTV/TVTap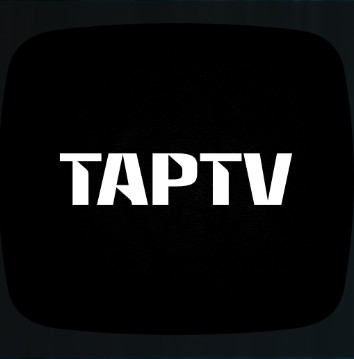 TV Tap is an excellent Kodi addon for watching Wimbledon live and free. As the name suggests, it is a dedicated Live TV addon based on the TV Tap apk (now TVMob), providing 1000+ channels. These are organized into several categories: Music, Sports, News, Entertainment, and Movies.
In the sports section, you'll find BBC, ABC, ESPN, Eurosport, and several other channels you can use to stream the tournament for free. The app's channels are alphabetically organized and marked according to their country, so choosing channels is super easy.
How to Install TV Tap Kodi Addon
2. Asgard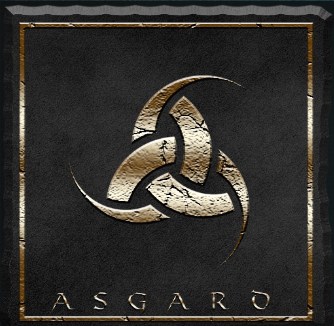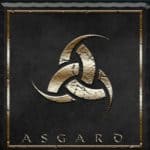 Asgard is an all-in-one Kodi addon that provides movies, TV shows, live TV, sports, and more. The Live TV and Sports sections are very reliable, and they can let you watch Wimbledon 2022 finals for free, both live and on-demand. The Live TV section features integrated addons such as TVTap and Swift Streams, ensuring you have access to many sports channels.
The Sports section has a section labeled Live 1-off Events that hosts events that don't have a dedicated section. You can go there to watch the Wimbledon Tennis tournament on-demand after the event has aired.
3. The Loop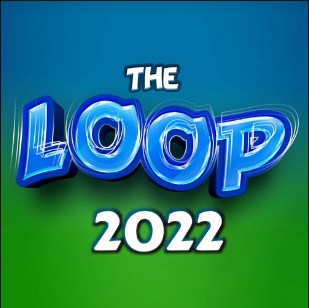 The Loop is a dedicated Kodi addon that provides a wide variety of sports. The addon is updated daily to provide the day's sporting events, and you'll find Wimbledon on the top under a section labeled "Wimbledon Click Here." All live and upcoming Wimbledon matches are available there. The Loop has excellent link-scraping capabilities, and you'll have 10+ streams that you can use.
Besides the direct links, The Loop also has a live TV section labeled "24/7". This section offers thousands of channels powered by scrappers such as USTVGo, Loop TV 24/7, Pluto TV, Stirr TV, and more. You can use this section to select the channel that you'd like to stream from.
How to Install The Loop Kodi Addon
Other Kodi Addons you can use to watch Wimbledon include:
Wrap Up
Wimbledon always provides some of the best of Tennis action. This year has been no different, with some thrillers and unexpected upsets being thrown around since the first round. The semi-finals and finals are set to be just as exciting, and you can cheer on from wherever you are using the various apps and addons provided above. But,
Enjoy!