The following is a comprehensive guide on how to watch Champions League games online for free on Firestick and other Android-based devices. The guide lists and reviews several free and paid apps and addons.
The most prestigious football competition is back, with the Champions League kicking off on September 19. Last season, Manchester City finally managed to clinch their most coveted trophy in what was a thrilling final against Italy's Inter Milan. But can Pep Guardiola's side manage to defend it?
UEFA Champions League 2023/24 Season Preview
This year's edition starts with a bang, as we have a week 1 matchup between Bayern Munich and Manchester United in Group A. The two European giants have drawn together on the return of Manchester United after missing out on last year's competition. The group also features Galatasaray and FC Copenhagen.
It's not the group of death, though, as that honor goes to Group F. The group features Paris Saint-Germain, Borussia Dortmund, Inter Milan, and Newcastle United. The latter will be making its first appearance since the 2003/2004 season after proving to be quite the force in the Premier League.
Another team making a return is Arsenal, whose last outing in the Champions League came during the 2016/17 season. They will have a relatively soft landing after being drawn with Sevilla, PSV Eindhoven, and Lens.
According to predictions, European Champions Manchester City are the heavy favorites to retain the title. Bayern Munich, Real Madrid, Arsenal, Barcelona, Paris Saint-Germain, and Manchester United then follow them in the power rankings.
2023/2024 UEFA Champions League Schedule
The 2022/23 Champions League schedule was amended to fit the 2022 World Cup, but we now return to the normal schedule before an even bigger shake-up next season.
The competition will kick off on Tuesday, September 19, with the Champions League group stage and conclude on Saturday, June 1, 2024. This time round, the Champions League final will be held at Wembley Stadium in London, England.
Group stage: Sept 19-Dec 13, 2023
Round of 16: Feb 13-March 13, 2024
Quarterfinals: April 9-17, 2024
Semifinals: April 30-May 8, 2024
Final: June 1, 2024
Method 1: How to Watch Champions League Games Using Official Apps
Paramount+ (US)
Paramount+ offers the best value when it comes to streaming the Champions League. The streaming service holds all rights for the competition in the US, along with the UEFA Europa League and Conference League rights. The platform offers all games from these competitions, including the CBS Sports Network Golazo Show, which brings all goals from concurrent games. And for all this, you only have to pay $5.99 a month.
Paramount Plus is available across all app stores. However, note that if you want to use it outside the US (you can always pay with a Google Play Store Prepaid Card), you will need to have a reliable VPN such as Surfshark. This is because the service is geo-restricted and only available in the US.
Discovery+ (UK)
In the UK, TNT Sports (formerly BT Sport) holds exclusive rights to the UEFA Champions League and the other UEFA club competitions, the Europa League and Conference League. This means that you can watch every match through Discovery+, and this is alongside a wealth of other sports. These include select Premier League games, Serial A, League 1, Rugby, UFC, Boxing, and WWE.
TNT Sports is available digitally via Discovery Plus. But although the streaming service is available in lots of regions, the TNT Sports package is only available in the UK, and you can only log in or stream with a UK IP address. If you've traveled, you can use Surfshark to circumvent the geo-restrictions.
Other streaming services you can use to stream the UEFA Champions League include:
Optus Sport (Au)
DSTV (Africa)
DAZN (Canada)
beIN CONNECT (MENA)
Method 2: How to Watch Champions League Games using Free Streaming Apks
Besides the above streaming services, there are also several other methods that streaming fans use to access various sports live and free. The best of these are free streaming apks, which make streaming possible by providing various sports channels that offer sports competitions. When using these apps, you can watch the Champions League through channels such as TNT Sports, Super Sport, Viaplay, beIN Sport, and RMC Sport.
So, what's the catch? Well, there's one.
⚠ Free Streaming Precautions
Free streaming apks lie in a legal grey area in that they don't host any content, but they may still give you access to questionable streams. And if you access illegal content, you can easily end up on the wrong side of the law.
To stay safe, we advise our readers to always use a reliable VPN when streaming on unofficial streaming services. This is because you may not be able to tell streams that are illegal. Using a VPN will help protect you by encrypting your activities to make them private and changing your IP address to make you anonymous. This will protect you from any legal liabilities that may come as a result of accessing illegally hosted content.
However, to ensure you are safe, you'll need to choose a reliable VPN service.
⭐ The Best VPN for Streaming
At BestDroidPlayer, we recommend using [vpn1lp=home ]Surfshark[/vpn1]. This is the best VPN for streaming at the moment, and here's why:
⚡ Superb Speeds: Guarantees a smooth live streaming experience.
🌍 Huge Server Network: You can connect to a nearby server for a fast and stable connection.
😲 UNLIMITED Devices: Connect dozens of devices at the same time!
🔑Unblock Anything: Safe access to censored apps, websites and torrent sites.
😎 Best in Privacy: The VPN doesn't keep any activity logs, and so your activities are only known to you.
🔐 Top-notch Security: This VPN uses AES 256-bit encryption and provides multiple protocols alongside other security features such as a kill switch, DNS & IPv6 protection and WireGuard.
💳 30 Days RISK FREE Money-Back Guarantee: In case you do not like the service, you can get every penny back if you cancel within 30 days!
Thanks to our exclusive deal with Surfshark, you can
get the VPN at 82% off
using the link below.
From there, you can check out the apps below.
1. Rapid Streamz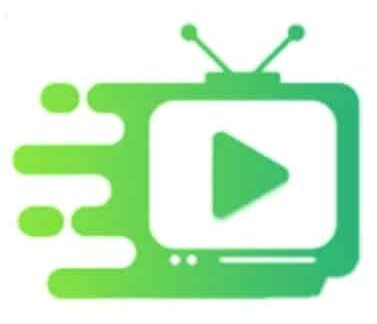 Rapid Streamz is the best free streaming app as it offers access to almost all popular sports. It does this by providing direct links for various sports and live TV channels you can choose from. On the top side of the home page, you'll find various sports and competitions. These include All Football Leagues, Golf, Tennis, Boxing, Cricket, Rugby, NFL, Motorsport, NBA, Baseball, WWE, and UFC. When you click on All Football Leagues, you'll find all popular football competitions, including the Premier League, UEFA Champions League, Bundesliga, English FA Cup, Seria A, Ligue 1, and UEFA Nations League.
Watching Champions League games through Rapid Streamz is quite easy as you only need to select the sub-section dedicated to the competition, and you'll find all the games. Alternatively, you can scroll down and go to Sports TV. This section provides access to all major sports networks from across the world, and you can select any that will be airing the game you are looking for.
How to Install Rapid Streamz on Firestick & Android TV
2. TvMob Pro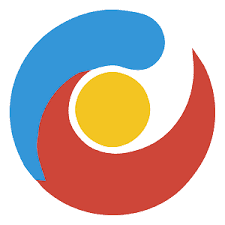 TvMob Pro is one of the best free streaming apks, and you can also use it to watch Champions League 2023/24 games. The app is known for its fantastic interface that uses a material theme and organizes channels in alphabetical order. When you click on one, you can watch it in a mini-player or expand it to get the full screen. In total, TvMob Pro provides access to 800+ live TV channels.
To watch Europe's premier club competition, you can click on the hamburger menu icon and select Sports. Here, you'll find all sports networks from across the world. These include European, North America, South America, and MENA channels. One of TVMob's best features is a schedule section that lists all major live and upcoming football matches. This section also provides multiple links for streaming so you can select your preferred broadcaster.
How to Install TvMob Pro on Firestick & Android TV
3. Live NetTV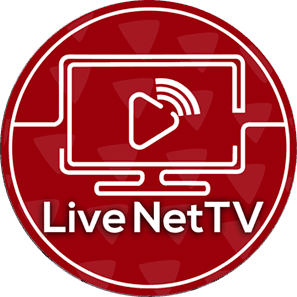 Live NetTV is one of the oldest free streaming apps, and it's still going strong several years later. Thanks to its resilience, it is also one of the freest streaming apps. The app provides access to 700+ free live TV channels. These are organized into several categories to make navigation easy: Sports, Entertainment, News, UK TV, German, USA TV, Australian, Canada, Punjabi, French, Filipino, Cooking, Religious, and Portugal.
To watch the Champions League 2023/24 season games, you can use the Sports section. This section contains 130+ sports networks from around the world, so you will have several different broadcasters to choose from. You can also check out the addon's Schedule section, which lists all live and upcoming football games with links.
How to Install Live NetTV on Firestick & Android TV
Method 3: How to Watch Champions League Games 2023/2024 using Kodi Addons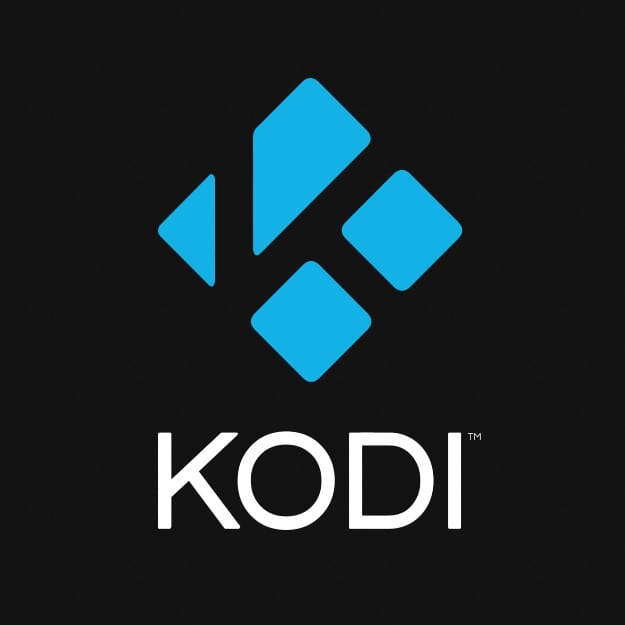 Another method you can use to watch Champions League games is Kodi. While this is also an app, it is quite different in how it works, so we've listed it as a separate method.
To get started, you will first need to install the latest version of Kodi, Kodi 20 Nexus. From there, you will need to install a few Kodi addons, which are equivalent to the streaming apps we listed above.
However, note that just like free streaming apps, third-party Kodi addons may give you access to illegally hosted content. As such, you'll need to always ensure that you turn on Surfshark before starting Kodi or using any third-party addon.
From there, you can install any of the addons below.
1. SportHD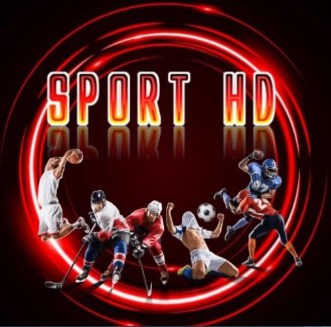 SportHD is the best Kodi addon for watching football matches, from country friendlies to the UEFA Champions League. The addon is based on Sporthd.me (now livesoccer.sx), which is a website that specializes in football matches. On the main page of the addon, there are four main sections: Live Events, Alternative Live Events, Sports, and Best Leagues.
If the Champions League game you want to watch has already started or is about to, you can go to the Live Events section, and you'll find it. The other option you can use is Alternative Live Events. This section lists all live and upcoming games from football and other sports. One of the best things about SportHD is that you can find even four different links for the same game.
How to Install SportHD Kodi Addon
2. DaddyLive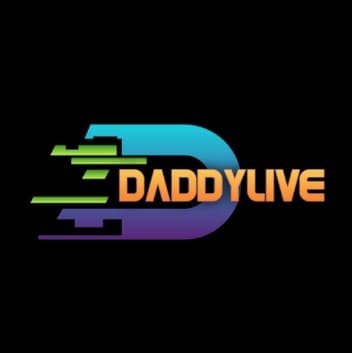 DaddyLive is another superb Kodi addon you can use to watch Champions League games for free. The addon also specializes in sports but more on the side of Live TV than direct links. On the main page, it has two main options: Live Sports and Live TV. The Live Sports section has many subsections that help you get the game you are looking for, one of them being Soccer. Some of the others are PPV Events, Cricket, Tennis, Badminton, WWE, Snooker, Basketball, Sailing, Ice Hockey, Motorsport, Baseball, MMA, and Boxing.
To watch UEFA Champions League matches using DaddyLive Kodi addon, you can go to Live Sports and select Soccer. You'll find all the day's games listed there, and you can click on the link at any time to start streaming. Alternatively, you can go to the Live TV section and select the channel broadcasting your desired game.
How to Install DaddyLive Kodi Addon
3. The Loop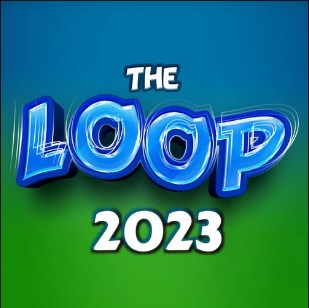 The Loop Kodi addon is another reliable Kodi addon you can use to watch Champions League games for free. The addon specializes in sports and provides a wide variety of major sports. On the home page, you'll have several sections: ESPN+ Live Events, Auto Zone, 24/7 Zone, Darts Zone, Fan Zone, Fight Zone, MLB Zone, NCAA Zone, NFL Zone, and Replay Zone.
The Loop Kodi addon makes it easy to watch major events as it provides categories for ongoing events. When you open the addon, you'll find a temporary Champions League section on top or simply Today's Live Football. A highlight of the addon is the Auto Zone, which contains live TV scrapers such as TV App, RBTV, LNTV, and UKTVNow.
How to Install The Loop Kodi Addon
Wrap Up
The most prestigious football league promises to be one of the most exciting competitions, and it delivers year in and year out. The 2023/24 season is not going to be any different, and you can watch as many Champions League games as you'd like, for free on Firestick and Android, using the above methods. However,
All the best, whomever you are supporting!