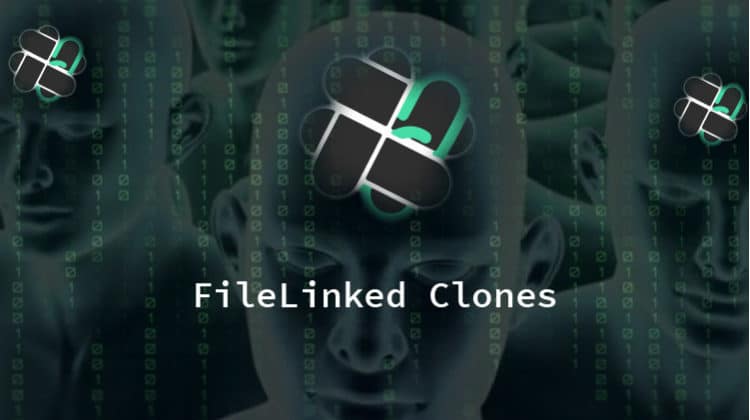 Missing FileLinked? Well, several apps have cropped up to fill the gap and taken the functionality up a notch. This guide features the best clones of FileLinked.
FileLinked was among the best downloading platforms for Firestick and Android TV devices as it eliminated the boring process of typing URLs. Using the popular app installer, you could easily add multiple third-party apps to your Amazon Firestick or Android TV device by just inserting a FileLinked code.
However, FileLinked has been brought down permanently, and it is not available for use anymore. The Alliance for Creativity and Entertainment (ACE) confirmed the closure and stated that the app was used to sideload apps that provided access to pirated content.
Since the takedown, FileLinked users have been looking for apps that function similarly and serve the same purpose. This has led to various developers bringing in FileLinked clones that work pretty much in the same way.
In this guide, we'll look at three FileLinked clones rising in popularity as developers try to fill in the gap left. If you have been looking for the best FileLinked clones, this one is for you!
⚠ Always use a VPN!
The closure of FileLinked is yet another significant action taken by copyright authorities in the ongoing fight against piracy. Note that FileLinked clones also offer the same type of content, so you need to be extremely careful when using such apps. Your ISP always monitors the services you access on the internet, and copyright trolls monitor files to track offenders.
✋ Before you use any third-party app, make sure that a reliable VPN protects you. The VPN will encrypt your activities to hide them from the ISP and change your IP address to ensure that you are streaming anonymously. This way, you will avoid receiving any cease-and-desist notice or facing legal charges.
The Best VPN for Straming
For fast and secure streaming, we recommend that you use Surfshark for all your streaming needs. Here are a few reasons why:
⚡ Superb Speeds: Guarantees a smooth live streaming experience.
🌍 Huge Server Network: You can connect to a nearby server for a fast and stable connection.
😲 UNLIMITED Devices: Connect dozens of devices at the same time!
🔑Unblock Anything: Safe access to censored apps, websites and torrent sites.
😎 Best in Privacy: The VPN doesn't keep any activity logs, and so your activities are only known to you.
🔐 Top-notch Security: This VPN uses AES 256-bit encryption and provides multiple protocols alongside other security features such as a kill switch, DNS & IPv6 protection and WireGuard.
💳 30 Days RISK FREE Money-Back Guarantee: In case you do not like the service, you can get every penny back if you cancel within 30 days!
To top it off, the VPN is currently
offering a 82% discount
to all BestDroidPlayer readers. Take advantage of this exclusive deal using the button below, and you will still be protected with a
100% money-back guarantee!
Top 3 Best Clones of FileLinked
1. UnLinked
We start our list with a relatively new FileLinked clone known as UnLinked. The app works similarly to FileLinked as you just need to enter an UnLinked code to sideload various apps not available within your official store.
However, the app is much superior to its predecessor in that it has a better interface, and it saves all stores you have added to your library. Once you open a store, you can sort apps using categories, names, rank, description, and even update dates. This makes it quite easy to access anything you are looking for.
To ensure security, UnLinked secures all data with end-to-end AES-256 encryption.
How to Install UnLinked on Firestick & Android TV
Top 10 Best UnLinked Codes
2. AppLinked
AppLinked is another FileLinked alternative developed by Inside4ndroid, the developer behind popular apps such as Strix, UK Turks, and Media Lounge. The app doesn't work exactly like FileLinked, but it also allows users to download multiple apk from the same store using codes.
AppLinked's main interface features menu options such as Add A Store, Saved Stores, Delete A Store, and Public Store. Using Add A Store, you can save an AppLinked Store to your app, which you can then find under "Saved Stores." You can then select a store from there and view/ download the apps available.
Apart from that, AppLinked also makes it easy to download apps without codes. The main page has categories such as Live TV, Movies, TV Shows, Gaming, Mixed Content, and Sports. Each of these provides apps that you can install and enjoy free content.
How to Install AppLinked on Firestick & Android TV
Top 10 Best AppLinked Codes
3. FileSynced
FileSynced is quite close to FileLinked, and it sports a neatly organized interface. The app works similarly to its famous predecessor as it also uses codes to provide access to the different stores available.
FileSynced even has the edge over FileLinked in that its interface also provides other functionalities such as trending codes, history of stores visited, and downloaded files. This makes it easy to get started since you don't have to search for codes on the internet, and you also don't have to look up or retype the code for a store you have already visited.
How to Install FileSynced on Firestick & Android TV
Top 7 Best FileSynced Codes
Wrap Up
The closure of FileLinked was a blow to many Firestick and Android TV users. But since then, several applications that work in the same way have emerged to fill the gap. This is pretty much how the streaming world operates, and if you were a fan of FileLinked, you can soften the blow using the apps above.
Enjoy!