Looking to watch the Las Vegas F1 Grand Prix live? In this guide, we'll take you through various apps and add-ons you can use to stream the event for free.
When it comes to Motorsport, nothing gets bigger than this week's Formula 1 Las Vegas Grand Prix. The sport, which is the pinnacle of motor racing, will be making its return to Sin City for the first time since 1982. It has taken 5 years of work to make this event possible, but the organizers have managed to put together an event of a magnitude never seen before in any sport.
The event is created around the concept of Las Vegas being the entertainment capital of the world, and everything is pointing at that. First, the track is built with the backdrop of the nightlife that is Las Vegas. Unlike the 1981 and 1982 Grand Prix that took place around the Caesar's Palace parking lot, this time around, the track goes around the strip itself, utilizing a total of 1.18 miles in length. The pit building is the length of three American Football fields and cost a whopping $280 million.
But even besides these, the grandness of the event is illustrated by a 110m-tall, high-tech giant golf ball-shaped Amphitheatre called the Sphere, which is made up of 1.2 million LED screens! The Las Vegas GP is being dubbed "The Greatest Show on Earth," and it's easy to see why.
The Race Week
Although the championships have pretty much been wrapped up, this is one Grand Prix you don't want to miss. The race week starts off with the opening ceremony on Wednesday, November 15, 2023 at 7:30 PM ET / 4:30 PM PST. The event will feature performances by some of the biggest names in music, including Andra Day, Bishop Briggs, J Balvin, Journey, Keith Urban, Steve Aoki, Swedish House Mafia, Thirty Seconds to Mars, and will.i.am. There will also be appearances by Blue Man Group and Cirque du Soleil.
From there, we'll get into the races on Thursday with the Free Practice. The various races will take place at night local time, with the Grand Prix itself happening on a Saturday for the first time since South Africa in 1985.
Here is the schedule.
| | | | | | |
| --- | --- | --- | --- | --- | --- |
| Date | Session | Local Time | Eastern Time | Greenwich Mean Time | Central European Time |
| Thursday, November 16 | Free Practice 1 | 20:30 | 23:30 | 04:30 – November 17 | 05:30 – November 17 |
| Friday, November 17 | Free Practice 2 | 00:00 | 03:00 | 08:00 | 09:00 |
| Friday November 17 | Free Practice 3 | 20:30 | 23:30 | 04:30 – November 18 | 04:30 – November 18 |
| Saturday, November 18 | Qualifying | 00:00 | 03:00 | 08:00 | 08:00 |
| Saturday, November 18 | Las Vegas Grand Prix – 50 laps | 22:00 | 01:00 – November 19 | 06:00 – November 19 | 07:00 – November 19 |
How to Watch Las Vegas Grand Prix Online
In this guide, we'll focus on three main methods that you can use to watch the Las Vegas F1 GP:
How to Las Vegas GP using Official Apps
How to Watch Las Vegas Grand Prix for Free using Streaming Apks
Stream the Las Vegas for free using Kodi Addons
We'll run you through each of the methods, suggesting the best apps to use.
✔️ Method 1: How to Watch Las Vegas Grand Prix using Official Apps
F1 TV Pro

F1 TV Pro is the home of F1 in most countries around the world, including the US. The streaming service is owned by Formula 1 itself (Liberty Media), so it provides all F1 content and even Formula 2 and 3 content. When you go for the Pro subscription, you'll be able to watch all F1 live content, including the Las Vegas GP. The app will have the Grand Prix weekend Preview, the opening ceremony, all practice sessions, qualifying, and the main race. The pricing varies per country, with the lowest being $5.99 and the highest being $9.99.
However, it's important to note that F1 TV Pro is not available in some countries, such as the UK, Italy, Germany, Australia, China, UAE, and Japan. This is due to license agreements, with broadcasters in the countries owning all F1 broadcast rights. If you are in such a country, you can still stream the Las Vegas Grand Prix on F1 TV Pro using a VPN such as Surfshark. When you connect to a country where the service is available, you'll be able to stream without issues.
RTBF & Servus TV (Free Official Streaming)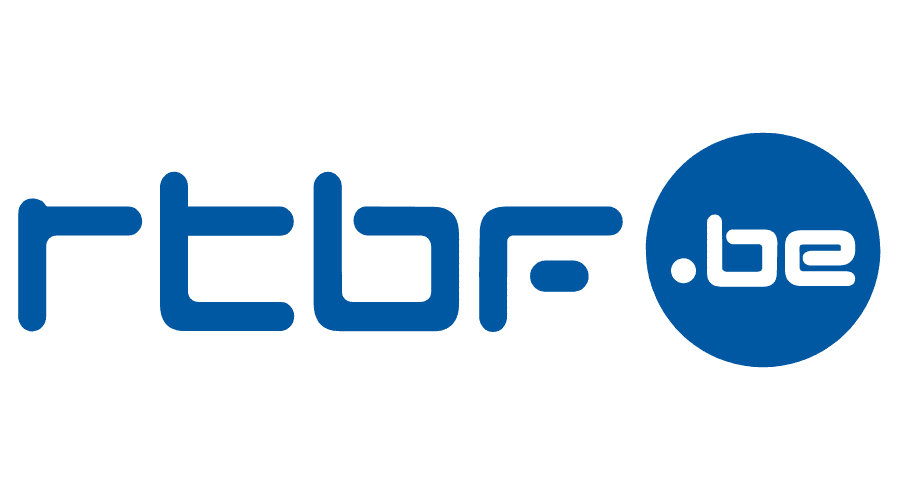 For countries that do not have F1 TV Pro, there are sports networks that will be broadcasting the Las Vegas Grand Prix. These channels are mostly accessible through cable subscription, although there are two countries where the broadcast is free for all users: Austria and Belgium. In Austria, the race will be broadcast by Servus TV, with the commentary in German. In Belgium (RTBF), the commentary will be in French. However, if the language is not convenient for you, you can always listen to BBC's Radio 5 Live as you watch the stream.
To watch RTBF and Servus TV, you will need to create a free account. But if you are not in either of the two countries, you will need to use a reliable streaming VPN such as Surfshark. The VPN provides servers in Belgium, Austria, and the UK. This means that you will be able to access the live feed as well as the commentary broadcast from BBC Radio 5.
✔️ Method 2: Watch Las Vegas Grand Prix via free Apks
Besides official apps, there are also lots of unverified apps that can let you watch sporting events, such as the Las Vegas Grand Prix for free. However, you need to take some precautions before you stream on them.
⚠️ Free Streaming Precautions
Free sports streaming has always been a cause for concern as, more often than not, the streams accessed are illegal. The apps and addons we'll list here do not host any links, but they also do not vet the links that they find from various online resources. This means that although they can avoid the blame in a way, you may still end up being liable for accessing pirated content.
To ensure that you do not end up on the wrong side of the law, we advise that you use a VPN when streaming via unofficial apps. The VPN will keep you safe by ensuring that neither your ISP nor your government can know what you are accessing online. Copyright trolls will also not be able to reach you as the VPN will make your IP address anonymous.
That said, you will also need to choose a VPN that can provide a sufficient level of privacy and security while not compromising streaming speeds.
⭐ The Best VPN for Streaming
At BestDroidPlayer, we recommend using Surfshark for all your streaming needs.
The VPN provides a superb balance of speed and security and unblocks all major streaming services.
Below are a few of its highlights: 
⚡ Superb Speeds: Guarantees a smooth live streaming experience.
🌍 Huge Server Network: You can connect to a nearby server for a fast and stable connection.
😲 UNLIMITED Devices: Connect dozens of devices at the same time!
🔑Unblock Anything: Safe access to censored apps, websites and torrent sites.
😎 Best in Privacy: The VPN doesn't keep any activity logs, and so your activities are only known to you.
🔐 Top-notch Security: This VPN uses AES 256-bit encryption and provides multiple protocols alongside other security features such as a kill switch, DNS & IPv6 protection and WireGuard.
💳 30 Days RISK FREE Money-Back Guarantee: In case you do not like the service, you can get every penny back if you cancel within 30 days!
As a BestDroidPlayer reader, you can also
get 82% off the VPN using the link below.
From there, you can install a few apps that offer the networks previously mentioned.
1. Rapid Streamz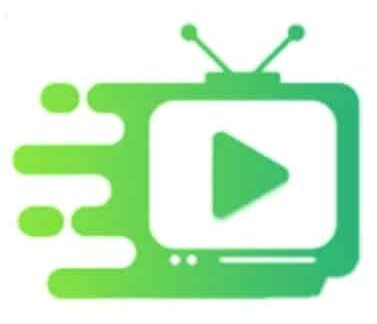 Rapid Streamz is an awesome free streaming app that provides access to all major sporting events. The app does this by offering both direct streaming links and sports live TV channels. On the main page, there are lots of sports sections that include Motorsport, UFC, Football, Boxing, WWE, Golf, NFL, Tennis, and Cricket. Watching Las Vegas Grand Prix is easy as you only need to go to the Motorsport section. You'll find links for all the race events there.
Apart from the Motorsport section, you can also use Rapid Stream to watch the Las Vegas Grand Prix through various networks. For this, scroll down, and you'll find various live TV categories such as Sports TV, African/DSTV, USA TV, South India, Kids TV, Spain TV, Germany TV, and France TV. Click on Sports TV, and you'll find lots of channels that will be airing the event. Some are ESPN, Super Sport F1, and Sky Sports F1.
How to Install Rapid Streamz on Firestick & Android TV
2. Live NetTV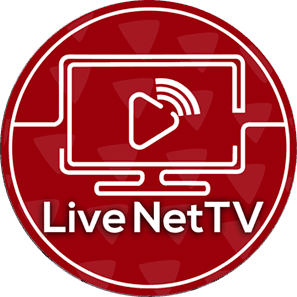 Live NetTV is another awesome live TV app you can use to watch your favorite sporting events, including the Las Vegas GP. The app provides hundreds of free live TV channels sourced from different regions of the world. To make navigation easy, these channels are grouped into several categories. Some include Sports TV, USA TV, France TV, UK TV, Indian channels, Kids' programming, Entertainment, News channels, and Documentary channels.
The Sports TV is great at watching F1 as it comes with channels such as Sky Sports F1 and ESPN. These are among more than 130 sports channels contained in the section, so you can also watch any other major sport. Live NetTV offers multiple links for each channel to let you choose the quality you'd like, depending on your connection.
How to Install Live NetTV on Firestick & Android TV
3. TVMob Pro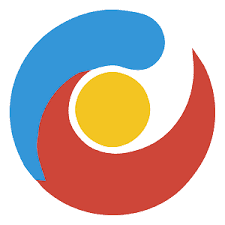 TVMob Pro is another great app that can let you watch Las Vegas Grand Prix for free online. The app is similar to Live NetTV in that it majors on live TV, but it offers many more channels. These are organized in alphabetical order on the main page, with each channel having a description of the source country.
TVMob Pro is popular as it offers lots of features for a free app, which include a mini player, a sports schedule section, and a channel filter. It also has a fantastic material theme that makes the app look great. If you'd like to simplify the channel list, you can also go to the menu option and select the category you'd like. In this case, Sports.
How to Install TVMob apk on Firestick & Android TV
✔️ Method 3: Watch Las Vegas Grand Prix Using Kodi Addons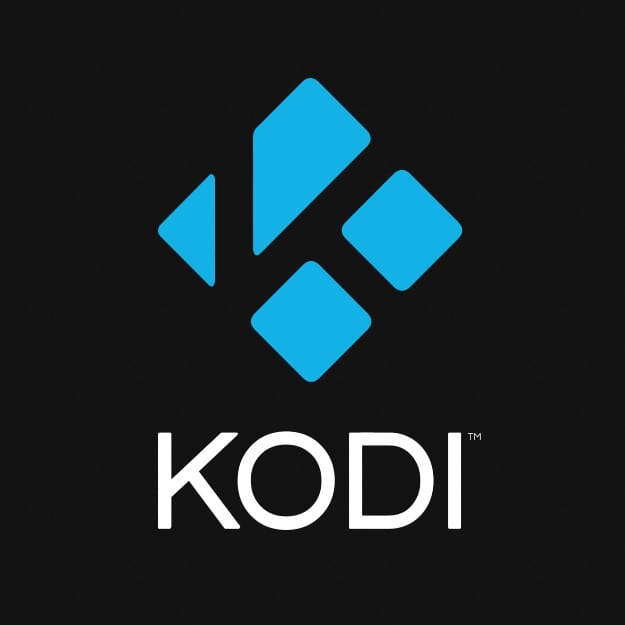 Using Kodi is also another option to watch the F1 Las Vegas GP. In case you are not familiar with it, Kodi is an open-source platform that allows users to organize local content as well as stream anything available online.
To provide access to online streams, Kodi allows users to install Kodi addons, which are small programs that scrape links from the web. There are different types of Kodi addons, but to watch Formula 1 races, you'll need either sports Kodi addons or live TV addons.
However, it's important to note that Kodi addons, much like free streaming apps, can also provide legally questionable content. As such, we always advise all our readers to use a reliable streaming VPN when watching via Kodi. Surfshark will ensure that you are safe while also providing you with excellent streaming speeds.
Below are some of the best Kodi addons you can install to watch Las Vegas GP.
1. The EndZone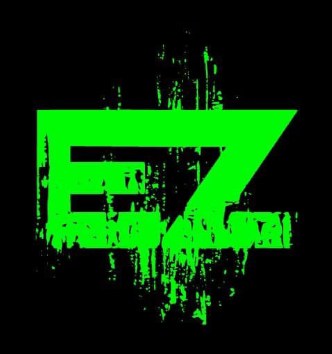 The EndZone is a sports Kodi addon that provides a selection of the most popular sports in the US. The addon's main page contains several sections: Nascar/Formula 1, NFL, NCAAF, NBA, MMA/Boxing, Wrestling, MLB, and WNBA. All these are based on direct links, so the links are usually added about 30 minutes to an event.
To watch Formula 1 for free through The EndZone Kodi addon, you can go to the Nascar/Formula 1 section. Here, you'll find a link to the event. The EndZone is simple and easy to use, and its links are quite reliable.
How to install The EndZone Kodi Addon
2. Daddy Live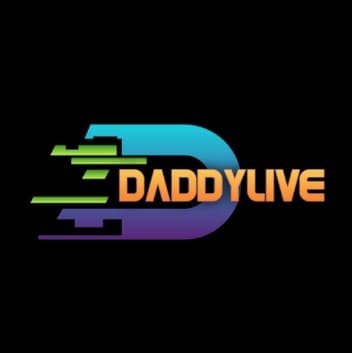 DaddyLive has grown quite popular over the last few months as the Kodi addons makes it easy to access many different sports and is also quite reliable. The addon has two sections on the main page: Live Sports and Live TV.The live sports section has several categories: Motorsport, UFC, Cricket, WWE, Soccer, Tennis, Badminton, Basketball, Cycling, Water Sports, Handball, and Ice Hockey.
To watch Las Vegas Grand Prix for free, head to the sports section and click on Motorsport. This section usually offers links to all live F1 events by relying on various live TV channels that broadcast the event. You will be able to select the broadcaster you prefer.
How to Install DaddyLive Kodi Addon
3. The Loop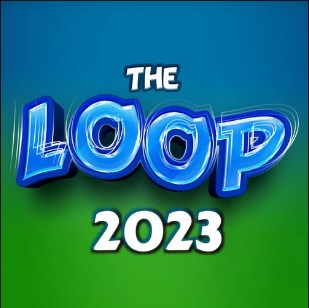 The Loop is another fantastic Kodi that provides access to a wide variety of sports from around the world. The addon majors on live sports, but it also has a section that lets you access various replays. Its highlight is however a "Today's Schedule" section that lists categories that have ongoing events. It also indicates whether there are any live games. The other sections include Auto Zone, Fight Zone, 24/7 Zone, MLB Zone, Darts Zone, Replay Zone, NBA Zone, and NFL Zone.
To watch Las Vegas GP for free, you can head to the Auto Zone. This section provides links to all motorsport events. You can also check out the 24/7 Zone, as it comes with some awesome live TV scrappers such as LNTV, RBTV, and UKTV Now.
How to Install The Loop Kodi Addon
Wrap Up
The inaugural Las Vegas F1 Grand Prix is set to be a one of a kind sporting event and entertainment spectacle to watch. It has been generating the buzz for several weeks, and it's finally here with us. If you'd like to watch the races, the above methods should help you view every piece of the action. However,
Enjoy!